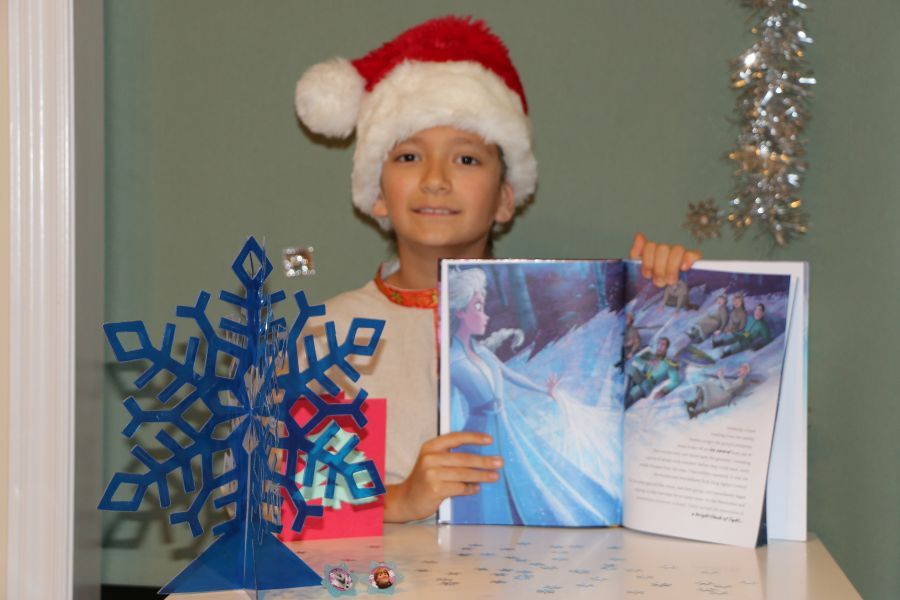 Frozen II
is hitting the big screen these days filled with magical adventures. In an enchanted forest everything can happen even to the most powerful princess like
Elsa
. So extra pair of hands is always welcome.
And this time join Disney Princesses
Anna
and
Elsa
,
Kristoff, Sven
and Olaf on a special mission in new personalized
Frozen 2
book for kids. Teddy liked
Frozen
story and their characters, especially funny
Olaf
. In this book Teddy becomes a good friend of
Frozen 2
family.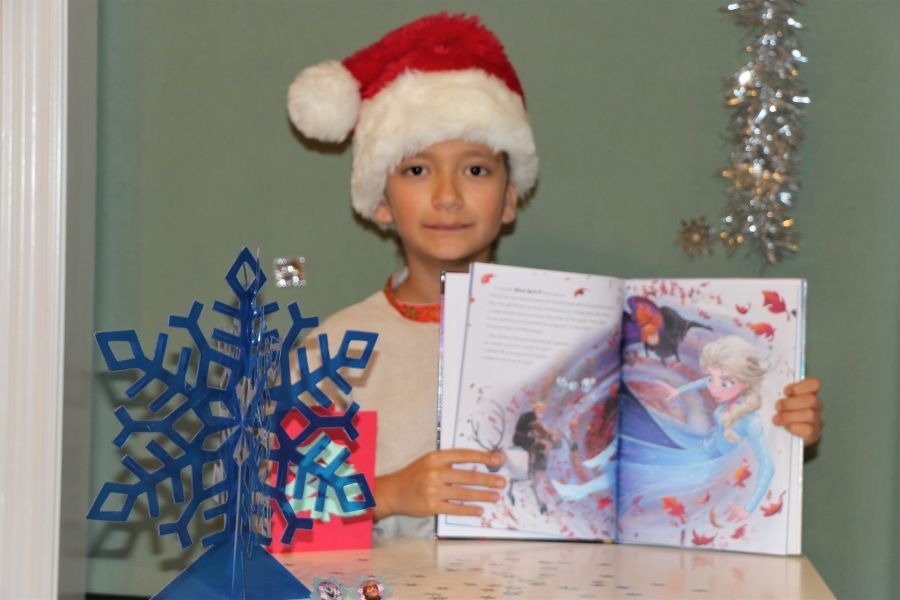 The story begins with family game night in the castle, everything looks fine, but Elsa does not feel good. She seems overwhelmed with something. Later she shares that she hears some voices and wants to find out what are they all about. As the story unfolds, Teddy joins
Anna, Elsa, Kristoff, Sven
and
Olaf,
together they return to the enchanted land of
Arendelle
where they embark on a new quest to save their kingdom!
This book makes an extra special gift for
Frozen
fans, because their name will be featured on the front cover and throughout the story. You can also add a personal message to the title page, as well as an image of your child to the back of the book, to make them feel completely involved in this magical story! Teddy was excited that in the story he was the first who notices that
Olaf
wanders away mesmerized by enchanted forest. He was also in the team to free the forest of the curse.
It is great to be a part of fairy tale and reunite with the favorite characters. You never have enough good friends so every child will be excited to join Frozen gang and help them. Can you imagine that
Anna
and Elsa are your best friend who invite you to the magical castle to enjoy delicious meal and play games? Or
Olaf
, who is ready to entertain and tell his favorite jokes.
Kristoff
and
Sven
can take you on spectacular ride across the kingdom. In the book, everything is possible, just continue imagine what can happen to you and your friends, what adventures await when you are one of the Frozen team.
Let your little
Frozen
fan be a star in this new magical story alongside
Anna
and
Elsa
! It's heartwarming and a perfect gift for upcoming holidays or any special occasion. For more information about personalized books, shipping rates and themes, please visit
In The Book
!