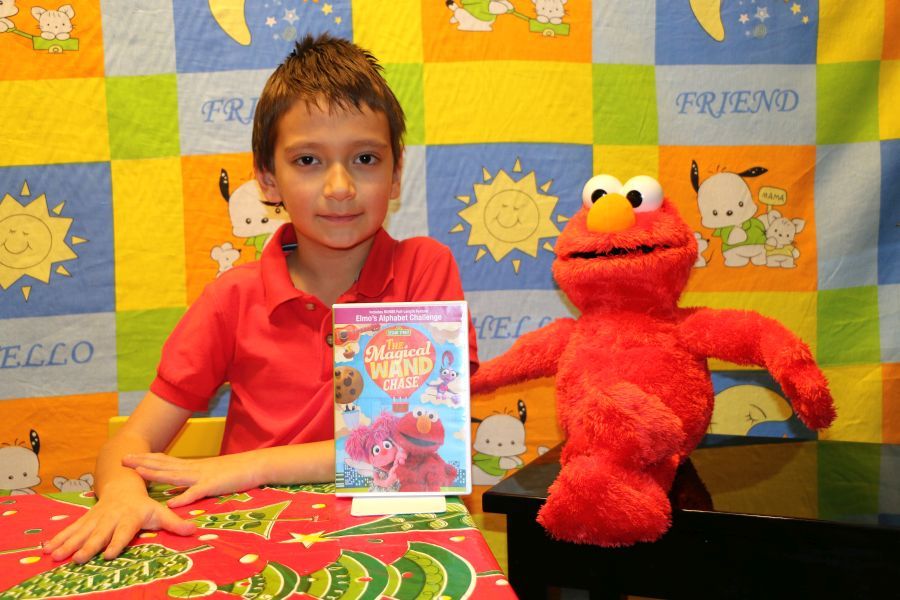 Adventures of
Elmo
and his friends are always interesting and fun. The recent Emmy-winning
Sesame Street special Magical Wand Chase DVD
release from
Shout! Factory
and
Sesame Workshop
offers many great moments. The story takes us to the three vibrant New York City neighborhoods and marks the first time the show has shot a feature-length special on location since 1994.
The movie starts with anticipation of story time when everyone is excited to hear new adventures in a hot-air balloon. But
Nina
forgets her book and
Abby
offers to take friends on real adventures in colorful hot-air balloons across the city using her magic. The air trip does not last long because one playful bird, voiced by
Elizabeth Banks
, snatches Abby's magic wand and the pleasant ride in the skies becomes a high-stakes adventure through the streets of
New York City
.
Elmo, Abby
and friends visit different areas of the city to watch how kids play drums and learn how to send messages via music. They also visit the festival to enjoy beautiful dances and make friends during their journey. Our heroes must recover the wand to return back to Sesame Street. When they learn about different cultures, Elmo and his friends realize that so many amazing people live in
New York
. When they finally find the birdie who stole the wand it turns out that she needs it more like a simple stick than a magical wand.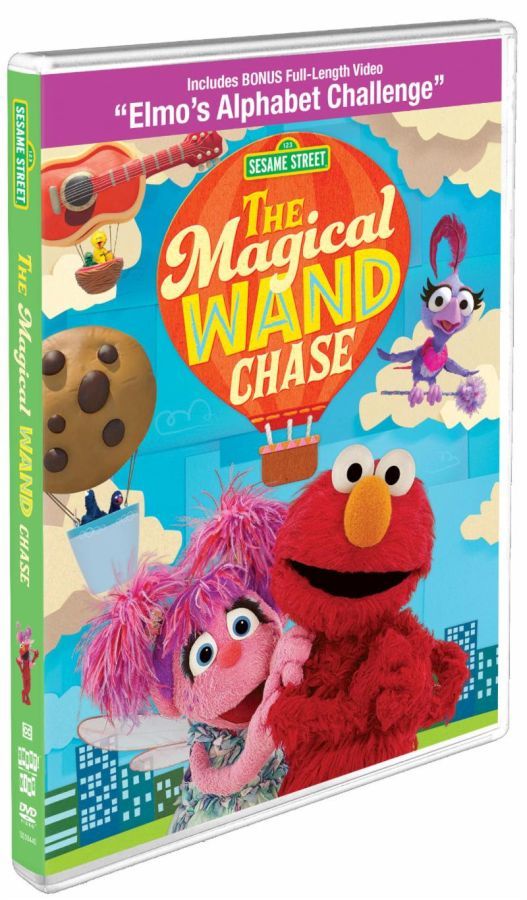 When
Abby
and the gang visit new neighborhoods throughout
The Magical Wand Chase
, they discover new foods, music, and languages. Best of all, they make new friends who help them on their quest to find the missing wand.
The Magical Wand Chase
is deeply connected to
Sesame Street's
mutual respect and understanding curriculum, using the tapestry of the city to show kids that kindness is universal and new friends can be found anywhere.
Bonus features include the full-length feature
Elmo's Alphabet Challenge
and another exciting adventure, the full-length episode
The Golden Triangle of Destiny
.
Sesame Street – The Magical Wand Chase
is now available on DVD and Digital from Shout! Factory and Sesame Workshop. We are excited to give away a copy of The Magical Wand Chase DVD to one of our US or Canadian readers. For your chance simply fill the Rafflecopter form below and Good Luck!
The giveaway ends December 28, 2018.
a Rafflecopter giveaway
Disclosure: This post may contain affiliate links, which means we may receive a commission if you click a link and purchase something that we have recommended.
Read more ...