If you like watching
Bob Ross
art videos, then
Happy Little Accidents
game is definitely for you to play. Bob Ross invites you to celebrate creativity no matter if you know how to draw or not. Even
Ralph
from recent
Disney
movie release
"Ralph Breaks the Internet"
plays Bob Ross to express his creative side.
Happy Little Accidents
is fun game to play. It is about turning little senseless squiggles into masterpieces. Designed for kids ages 10 + the game is for 3 to 6 players. Each player takes three sheets of blank paper and chooses colored marker. Then players create doodles or squiggles on each sheet with the black marker. After that all drawing papers are placed in the center of the table. You need to mix them up and let the real fun begin.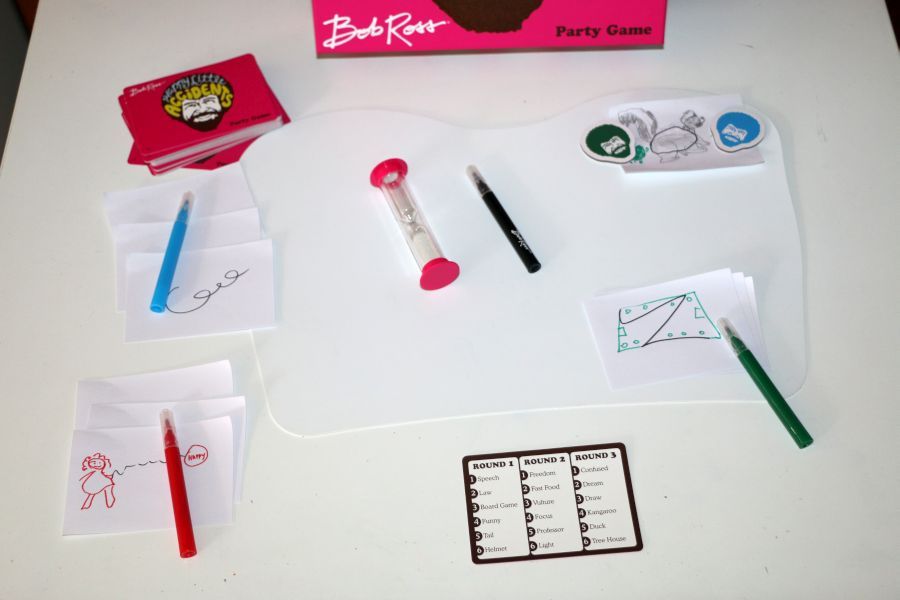 Now it is time to transform meaningless shapes into something spectacular. Yes, the game makes you think, imagine and focus. Using a game card, the host tells players what to draw. Each participant has 30 seconds to turn the doodle into a drawing of the word on the card. The limited time makes you think fast. After three rounds, players vote and the best drawing wins. Teddy is the most artistic from three of us, so he can easily draw what he needs and fast. The funniest part is usually to explain what we drew. If
Ladder
or
Glasses
are easy to identify, then
Stock Market
or
Different
is not that easy, plus the player must incorporate squiggles smoothly into the whole picture. Sometimes the final creations are astonishing!
On voting cards you can find a little squirrel. It is
Peapod
,
Bob Ross
little squirrel who joined the artist in his adventures and there is a lovely story about it added to the game.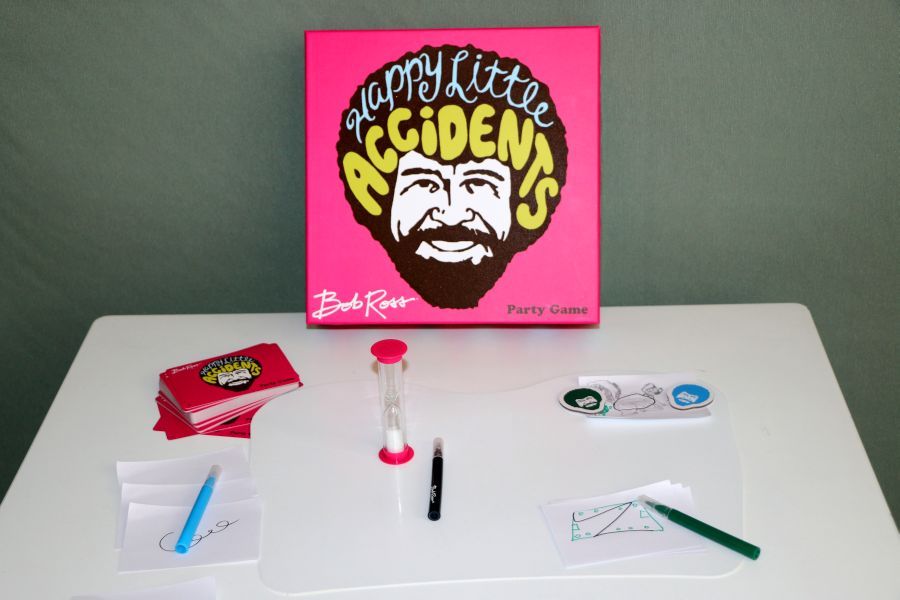 Happy Little Accidents
is very easy game to play with simple rules. If you are looking for fun night with family or friends then
Happy Little Accidents
is perfect game to spend fun time together. The game is available on-line on
Amazon
, Walmart and at major toy retailers across Canada and US.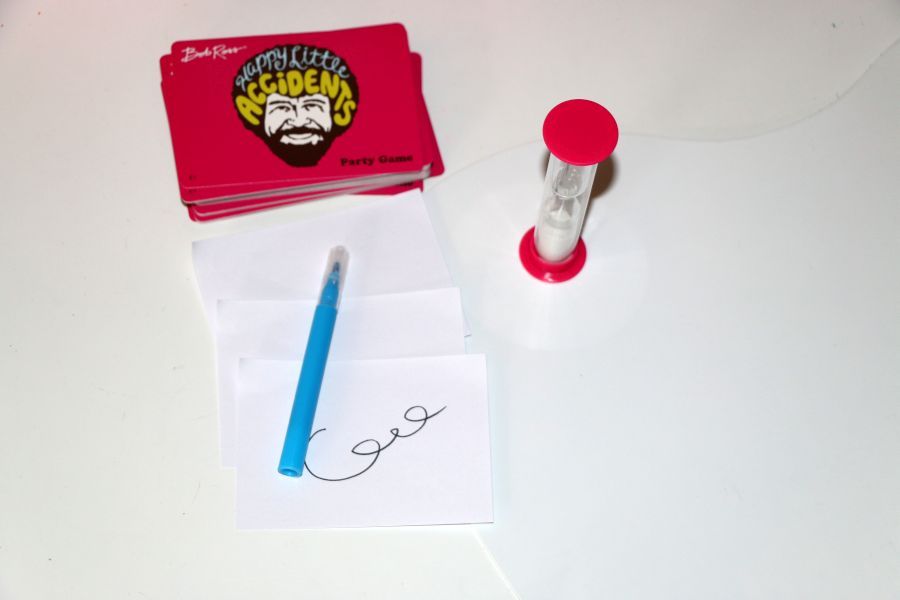 Disclosure: This post may contain affiliate links, which means we may receive a commission if you click a link and purchase something that we have recommended.