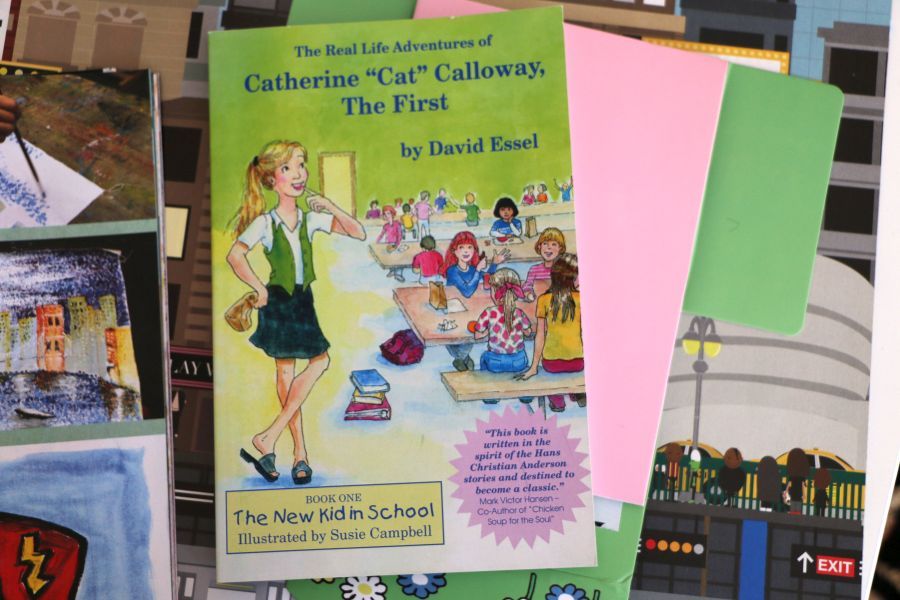 Being at school has never been an easy task. Besides learning there are lots of challenges every child faces every day. It is simple to lose your confidence when there is no friends and family to support you. The world of success and influence takes their dominance and it is easy to blend, give up and let your dreams disappear without a trace.
Have you ever had a feeling being unwanted, forgotten and insignificant? Then the book
The Real Life Adventures of Catherine "Cat" Calloway, The First
written by
David Essel
makes you think about where low self-confidence and low self-esteem come from. The main character of the story,
Catherine CAT Callaway the First
. She is a very popular kid in school, everyone likes her. One day during lunch time she decides not to join her friends but have her lunch with a girl who sits alone. That little girl is shy and seems does not have any friends at school.
Ling Ling Lu
is a new student and other kids find that girl different, weird and strange. She tried to make friends, but it is not easy for her.
Cat
is an absolute opposite to
Ling Ling Lu
. She is confident, easily makes friends and loves to help. That particular day Cat decides to make a difference in another person's life. Catherine thinks that no one should eat lunch alone at school and makes one step forward to help Ling Ling Lu. She thinks that everyone must be treated with kindness and respect.
When you look at the whole picture, you do not think that everyone does something wrong. Kids, teachers and parents do not notice or try to ignore struggling little kid who tries to fit new school environment. But Cat sees that
Ling Ling Lu
has hard time and makes one little gesture to change the situation.
How often we see that another person needs help but just pass by and ignore. The book challenges the readers if they can do the same thing, step out, offer help and do not be just an ignorant passer-by.
We loved how the story turned out after Cat decides to join lunch time with Ling Ling Lu. Teddy said that it is such a positive book to read. He likes how Cat ignites with confidence other people so that they become better individuals to show their unique talents to others.
The Real Life Adventures of Catherine "Cat" Calloway, The First
book has nice illustration throughout the book, there are also simple messages repeating multiple time to remember like
"Treat others with kindnesses and respect"
.
About the Author:
David Essel is in reality just a big kid in an adult's body, who loves to write about good stuff and great people. His first book is titled: Phoenix Soul: One Man's Search for Love & Inner Peace. David is also a radio and television host, professional speaker, life coach and model.