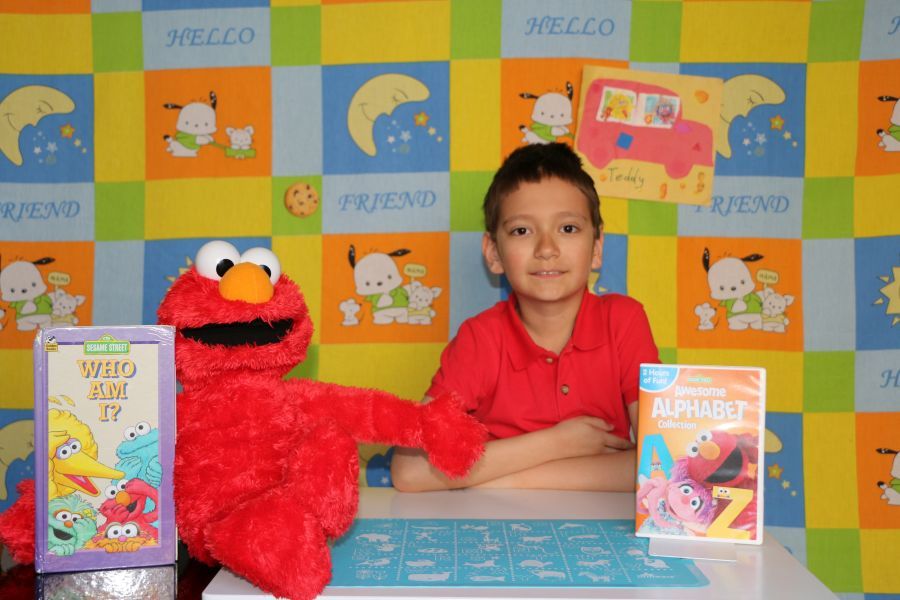 Learning the alphabet is important for preschool kids. It is like a gate to the world of reading. The best way to learn it is with friends you know. It's time for ABCs with
Elmo
and his
Sesame Street
buddies. They explore and show you every letter of the alphabet in new DVD release called
Sesame Street: Awesome Alphabet Collection.
It includes two hours of A to Z stories, songs, parodies, animated features, funny situations and more, everything dedicated to the alphabet letters.
Children will be excited to learn and sing their ABCs while watching
Awesome Alphabet Collection
. Each letter is presented as a compilation form different segments, for example it can start with a letter song, then an animated story and finished with a funny scene. That way kids learn the ABC from different angles and remember for sure what is associated with that particular letter.
The collection includes familiar songs like
"The Beetles Perform Letter B"
and
"C is for Cookie"
, M is for
"Monster Song"
.
Sesame Street
furry friends explore the alphabet with a lineup of celebrity guests. For example,
Pharrell Williams
belts it out for the letter B,
Ricky Gervais
tries singing a lullaby to a sleepy
Elmo
and
Sia
performs for letter S.
While most scenes in the collection are amazing and most of the songs are special and our favorites, only one song for P letter is very annoying, only one. Overall, we had fun experience watching the collection, I like that there are Sesame Street segments from different years.
The release also includes
Elmo's Amazing Alphabet Race
bonus feature and ABC-themed printable activities. You can download them from
here
.
Awesome Alphabet Collection
is being released during
Sesame Street's yearlong 50th anniversary
celebration. The anniversary celebrates equality, respect, opportunity and joy!
Sesame Street: Awesome Alphabet Collection DVD
is available for purchase on
Amazon
, Walmart, and other e-retailers. Plus we have a copy to give away for our readers. For your chance simply fill the Rafflecopter form below! The giveaway is open for US and Canadian residents & ends May 20, 2019!
a Rafflecopter giveaway