"Warner Bros. Home Entertainment provided me with a free copy of the Blu-ray/DVD I reviewed in this Blog Post. The opinions I share are my own."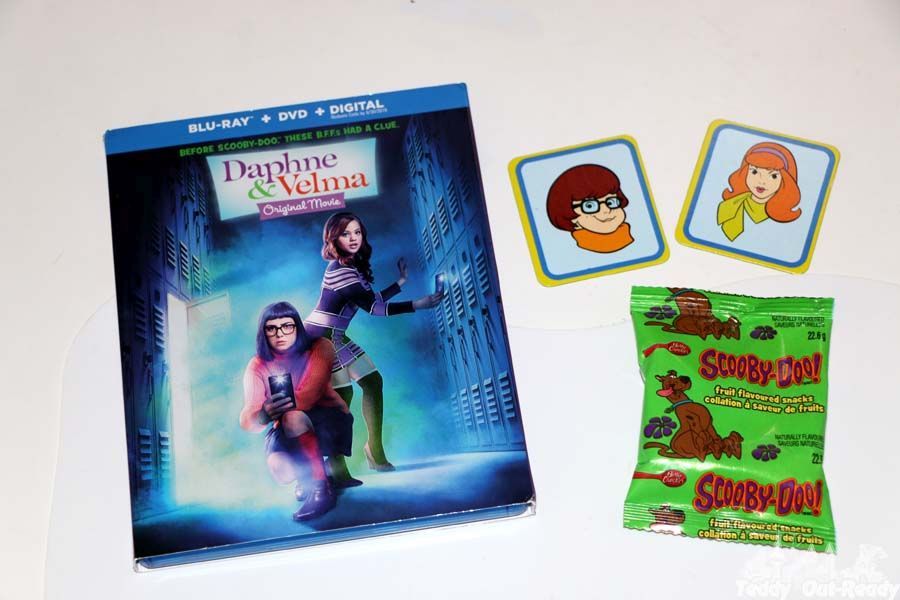 Recent Warner Bros. Home Entertainment release of
"Daphne and Velma"
takes us to the time when famous female duo started their first adventures. Solving mysteries became their fate. We go back when
Daphne
and
Velma
started their first day at
Ridge Valley High
. This high school is more like an innovative center of learning where robots, tech and education tools are designed to the highest standards, and only the brightest minds of the country can be enrolled at this school.
Daphne Blake
, bright and brilliant student, can't wait to join the school with her best friend analytical and practical
Velma Dinkley
.
We follow children who are heading to school for new school year.
Daphne
is excited like no one else for the first day but as for
Velma
, you should watch her fearless epic walk to the school and first encounters with students and the staff.
The school is amazing with latest advancements and every student's score, grades and achievements are reflected in real mode. There are big screens, unique gadgets and endless opportunities there. But not everything is as perfect as it seems when mysterious disappearances of the top-performing students become quite suspicious. Once smart and brilliant, children come back to school absolutely different and cannot handle simple everyday tasks.
It looks like intriguing and scary mystery to solve, so
Daphne
and
Velma
take the challenge to find what is going on, first trying to reach the top in the school performance list. Soon they find out that the disappearances are somehow connected to the school sponsor. During their investigation journey girls make new friends, deal with over-protective parents, break rules, wear shame stickers, work in the school cafeteria and do many other things to solve the mystery.
As Daphne and Velma's search continues, they come to the point that someone hunts not only for best students' minds, but for the brilliant ideas of grown-ups too. But who is that mysterious person or organization?
I had an impression that it is only
Daphne and Velma
want to know what happens with the top students while other just want to improve their performance. While I like both female characters from
Mystery Inc
, Velma impressed me the most in this movie. I think, from how Velma looks and her behavior, she is very close to her cartoon character. She is funny, true to herself, fights robots and really smart.
Daphne and Velma
movie is now available on Blu-ray, DVD and Digital!