Warner Bros. Home Entertainment provided me with a free copy of the DVD I reviewed in this Blog Post. The opinions I share are my own.
The story-line is changed, only
Max
remains the same brave dog ready to serve and save people. First
Max movie
was quite serious one with the hero war dog who lost his friend and later tried to save owner's family. Kids were teenagers who became adult in one day realizing that life is more serious than just seeing video games.
New story about
Max
comes to a new level - protect family of the US president. Max is assigned to serve in
US president's Secret Service
. Being a child of the president is not easy, and
TJ
, son of US president and
Alex
, daughter of Russian president
Vladimir Bragov
, know that quite well. They do not have close friends and always under surveillance of protective guards. When
Max
arrives to the White House,
TJ
easily makes friends with the dog and together they try to solve some mysteries.
Max 2
movie is intended for younger kids and can be described as a family friendly comedy to laugh and have fun. Families of US and Russian presidents spend days at the camp near the river where they try to learn more about each other and negotiate new agreement between two countries. Two presidents show their skills in riding, rafting and other activities. The families also try to impress each other with culinary creations from each country, so eating borscht and sandwiches are taking place, not without stomach pain.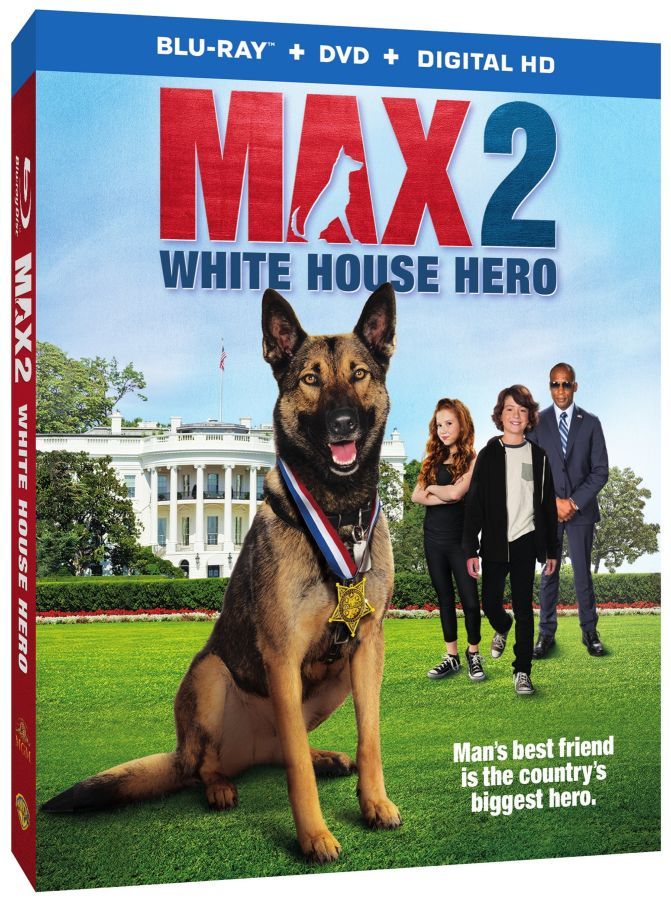 While villains try to confuse everyone, bad guys' intentions were bravely solved by Max. He is first to help and rescue children when they are in danger. The movie has lots of funny moments and interesting turnarounds. The dog and kids play great in the film, we like how well they get along with each other. Overall, it is a nice movie suitable for everyone, a comedy about family, kids, a dog and bad guys.
Max 2
movie is now available on Digital HD, Blu-ray™ and DVD from
Warner Bros.Home Entertainment.