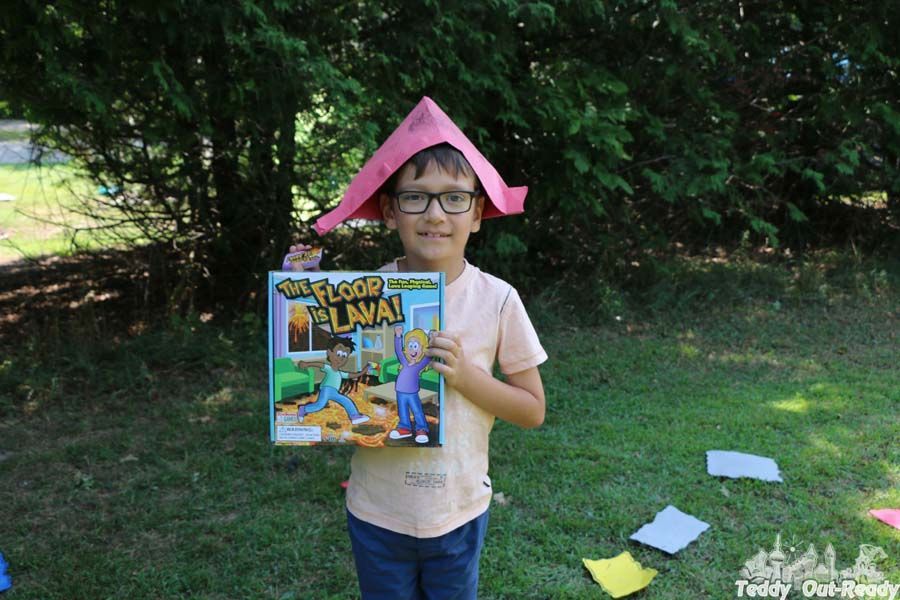 We all played this game in the childhood, pretending that the floor is lava and we must find ways to avoid touching the floor, jump over or even stretch and use something to help only to stay off the hot floor.
The Floor is Lava
takes old favorite childhood game to a new level and gives kids and adults lots of fun. Designed for children aged five and up & adults, the game includes
25 Colored Foam "Safety Stones
,
27 Challenge Cards
and
1 Game Spinner Card
. First, players need to lay out the tiles for the game area. It can be indoor in the room or outdoor in the park, backyard or playground wherever you prefer.
Second, the game goes on by spinning
Game Spinner Card
. It has five colors which are the same as 25 foam tiles. When a designated player spins, all players have to jump along foam game pieces to the selected color in order to reach safety. Whoever is last to reach safety has their original tile removed from the game.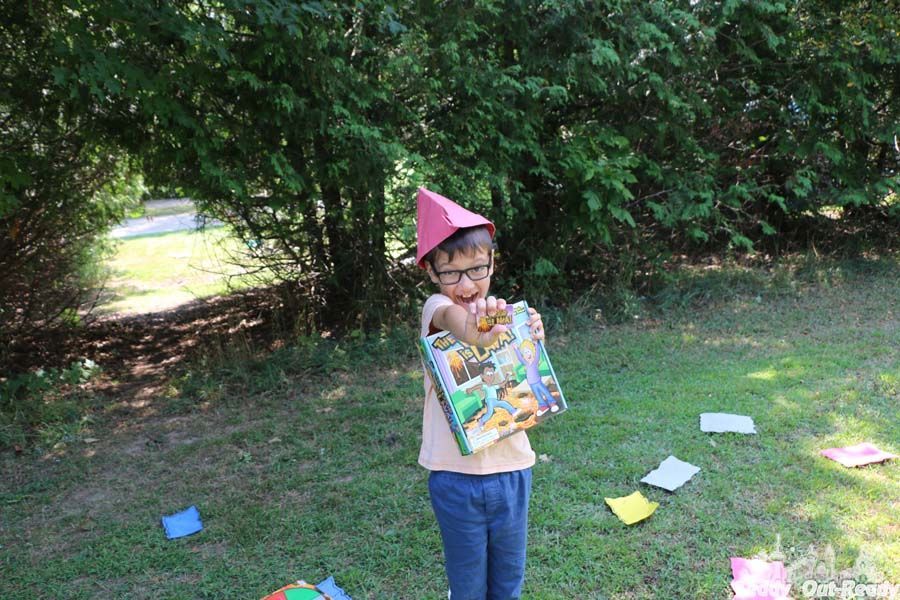 If a player can successfully jump to the next color that is spun without touching the floor, the participant is safe. Whenever a player cannot successfully reach a tile, or if any part of the player touches the floor, the player is out. Some tiles are quite small so if you want to stand on them safely, you must stand on one foot or toes, which is like a balance game. Should a player land on a tile with a
"?"
on it, he/she must perform the action on the next challenge card in the deck. For example,
"Kick an imaginary soccer ball"
or
"Do a squat"
.
The game is easy to play and really entertaining. It promotes physical activity, balance and really fun to play for all ages. The interesting part begins when tiles start removing with each turn. Less tiles means more challenges to reach next color tile we got from
Spinner Card
. When we played sometimes our leaps were really long, and few times Teddy jumped on a knee but still kept the balance.
The Floor is Lava
is such a fun game, I cannot think about better game for birthday parties, family gatherings, holidays and vacation all year long, because you can play indoor and outdoor and take it with you anywhere. The box holds all necessary tiles, cards and a spinner.
Available on
Amazon, Walmart
and major toy retailers across North America for about
$19.99 US
,
The Floor is Lava
is amazing family game all year round!