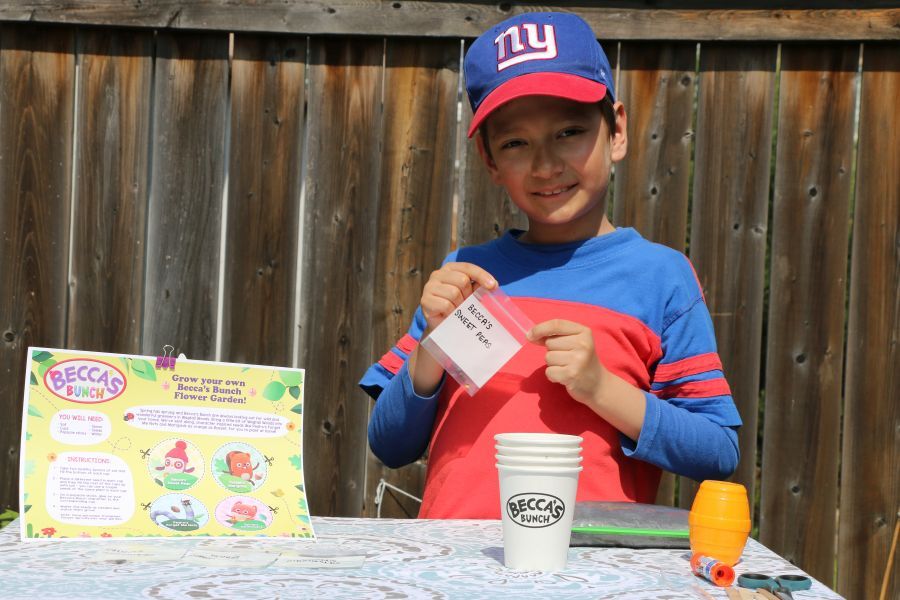 There is no even one boring day with
Becca
.
Wagtail Woods
is where a little bird named
Becca
and her
Bunch
of friends
Russell
,
Sylvia
and
Pedro
live. Together they make
Becca's Bunch
and are always ready for adventures. The series currently airs on
CBC Kids
in Canada and
Nick Jr.
in US and already became favorites among preschool kids. Adorable characters, funny situations, games and challenges real kids face every day are seen on the screen. We have birds over 10 years, so Teddy learned a lot about them. When series first aired, he said that
Becca
is similar to our birds and even more adventurous!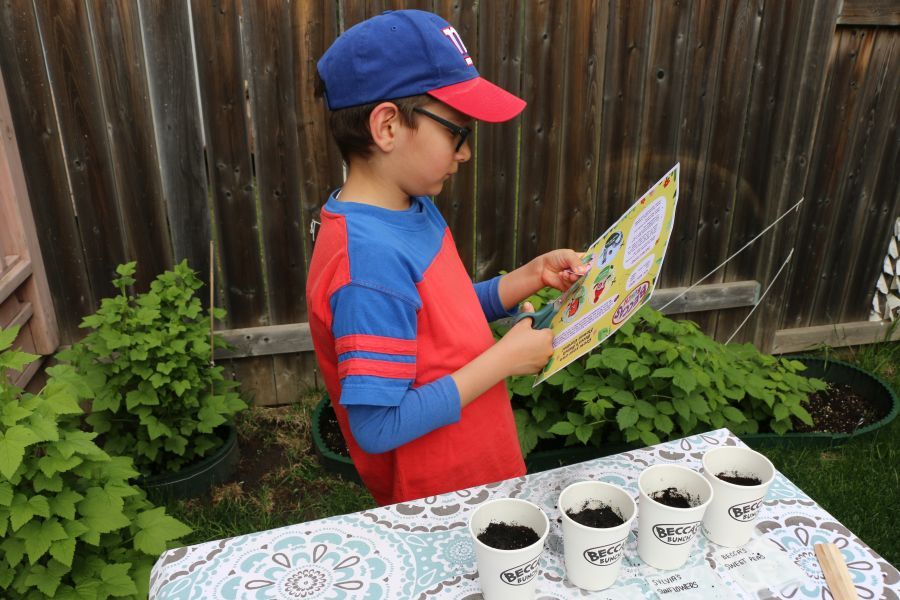 Spring in Canada was long and cold, but this fact did not discourage us. Inspired by Becca's positive attitude and adventurous mood we were looking forward to special Becca's Bunch planting activity. We received a really nice planting kit with character-inspired seeds -
Becca's Sweet Peas, Russell's Marigolds, Pedro's Forget Me Nots
and
Sylvia's Sunflowers
. It is going to be a nice flower garden in the future. Teddy planted each character seeds in
Becca's Bunch
branded cup. Since seeds were different in sizes, they required planting according to the size. Teddy learned that the bigger a seed, the deeper it should be planted into the soil, for example sunflower seeds are bigger than marigolds.
To make sure we know which cup used for seeds, there is a free on-line printable for everyone to use. It contains all the instructions how to plant
Becca's Bunch
seeds and a cut-out per each cup. Teddy cut four circles and glued them to popsicle sticks to mark each cup.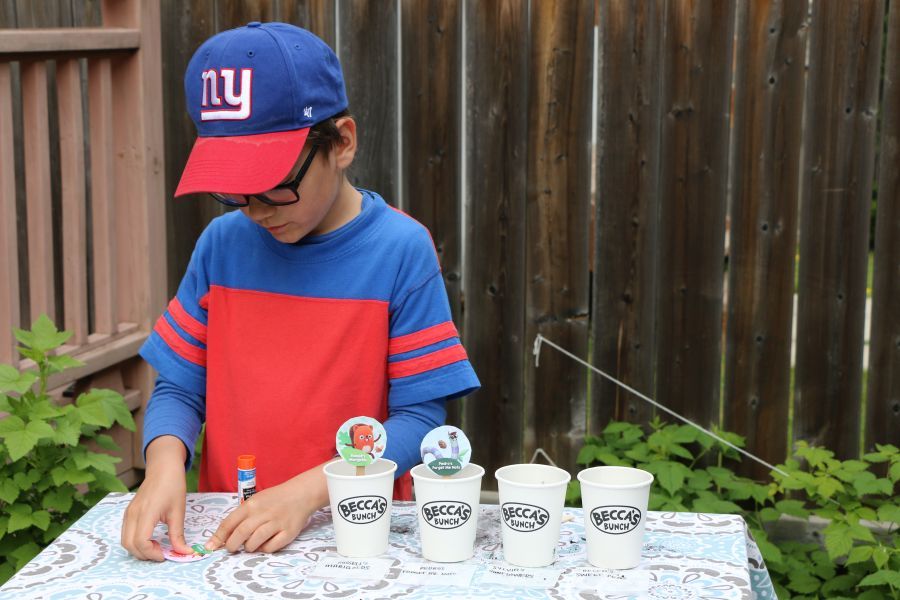 And final step, Teddy watered all cups to make sure have enough moisture to grow. He was so excited about this planting project, that checked
Becca's Bunch
cups almost every hour to see if anything showed up there and started to grow. It did not last long and in a just over a week our seeds became beautiful plants. I think it was pure magic to watch how plants grow from seeds, little by little they become bigger and stronger.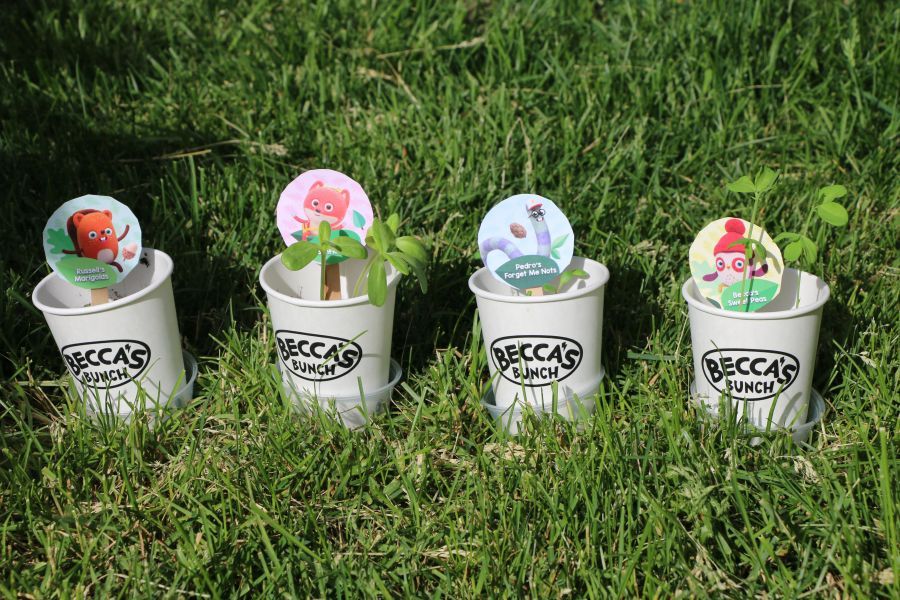 We continue to watch how plants grow and looking forward to seeing beautiful flowers in our garden. I think
Becca's Bunch
would be very excited to learn that we built this garden inspired by
Becca
and her friends' adventures. Because of them kids become curious, learn something new, offer unique ideas and find creative solutions even to simple every day problems.
There is no need to plant the seeds we used for our planting project, it can be any flowers you or your kid likes. Planting and growing a garden are a fun activity for kids, the way be creative and watch how adventurous it can be. Bring a little bit of
Wagtail Woods
into your home and watch
Becca's Bunch episodes
.