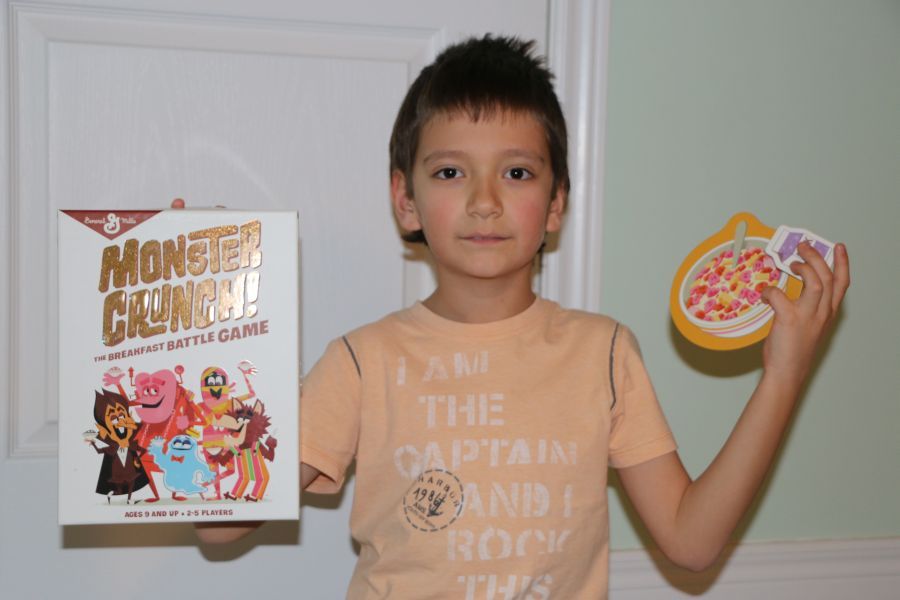 Canadian winter can be endless. If it is not cold outside, then probably sloppy and muddy. It makes us often stay indoors. While it sounds sad there are lots of opportunities to play at home and one of our favorites is board games.
Monster Crunch! The Breakfast Battle Game
stars the classic
Monster Cereal Characters
from
General Mills
. It is not easy for us to feed Teddy in the morning, but when it comes to the game he is always ready to play. Monster Crunch! invites players to pick their favorite
Monster Cereal
character from
Boo Berry, Count Chocula, Fruit Brute, Fruity Yummy Mummy
, and
Franken Berry
. From two to five players can participate in the game. Each player gets own
Cereal Bowl Card, 36 Cereal Cards
and two
Monster Power Cards
. The game is played through three hands, what means each player gets 12 Cereal Cards per hand.
The main purpose of the game is to collect as many
Cereal Cards
as possible in
the Bowl
and the player with the most cards wins. What a cereal without milk? In this game there are special
Milk Tokens
which are used to combine numbers of
Cereal Cards
. Since
Cereal Cards
are numbers from 1 to 12, to get bigger numbers players can use
Milk Tokens
. For example, use 5 and 10 to submit 15.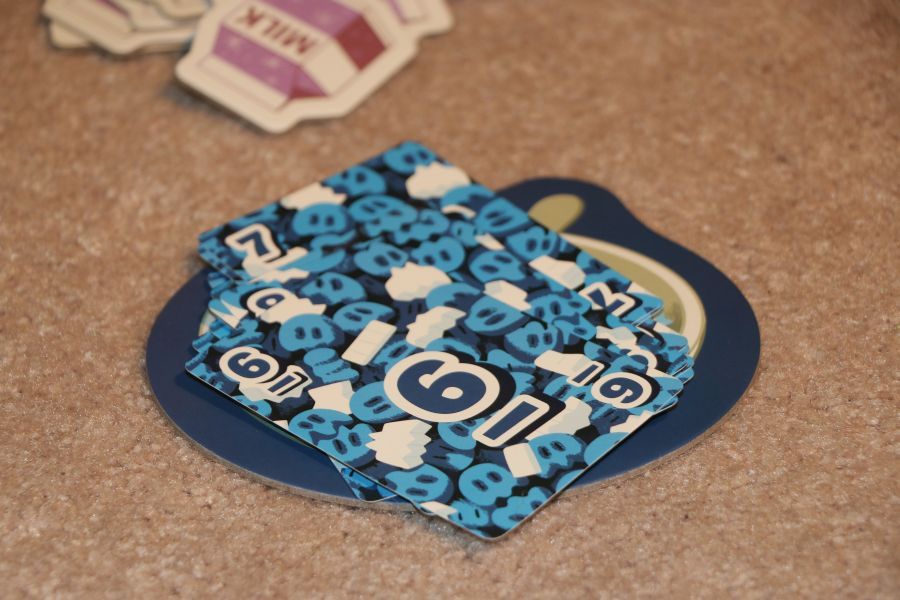 The person who last eat cereal ( real one ) starts the game, and place
Cereal Card
on his
Bowl
. Next player must place his
Cereal Card
of the same or greater number of previous player. I think the most fun begins when we start combining numbers and try to match and beat the opponent with bigger number using milk tokens. If there is no number to match, the player misses the round and takes one milk token to use for the next round.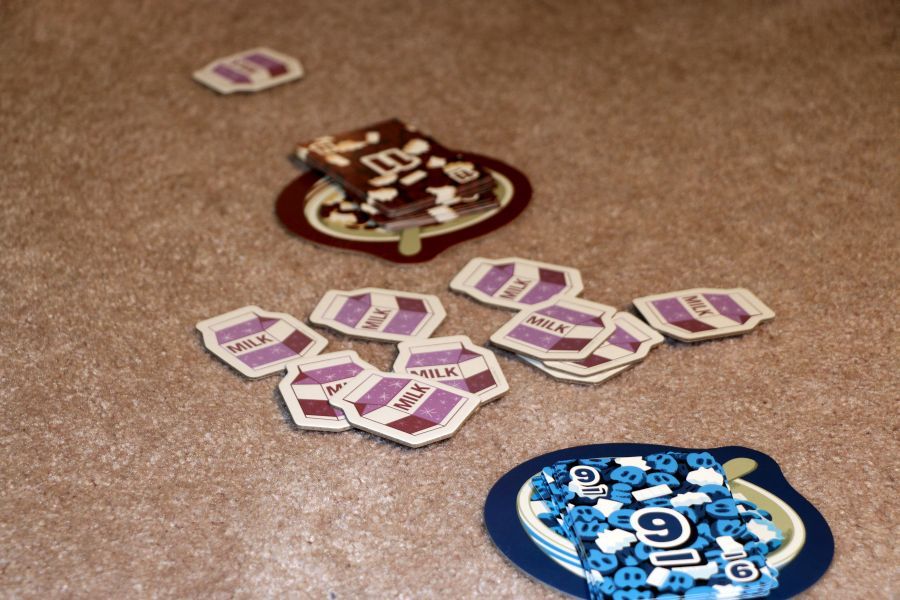 There are two
Monster Power Cards
per each player to advance in the game. Teddy was so reluctant to use them and always wants to save them for the future, just in case. Players can use these cards only once in the game and they are very helpful.
We do not follow any special strategies, often break the rules, laugh and have fun. This game reminds me old family card games, but for Teddy is totally new game to play. Designed for ages 9+,
Monster Crunch! The Breakfast Battle Game
is fun game during cold days and windy weekends.
You can find
Monster Crunch! The Breakfast Battle Game
on Amazon, Walmart, Mastermind in Canada and other major toy retailers across North America.