Warner Bros. Home Entertainment provided me with a free copy of the DVD I reviewed in this Blog Post. The opinions I share are my own.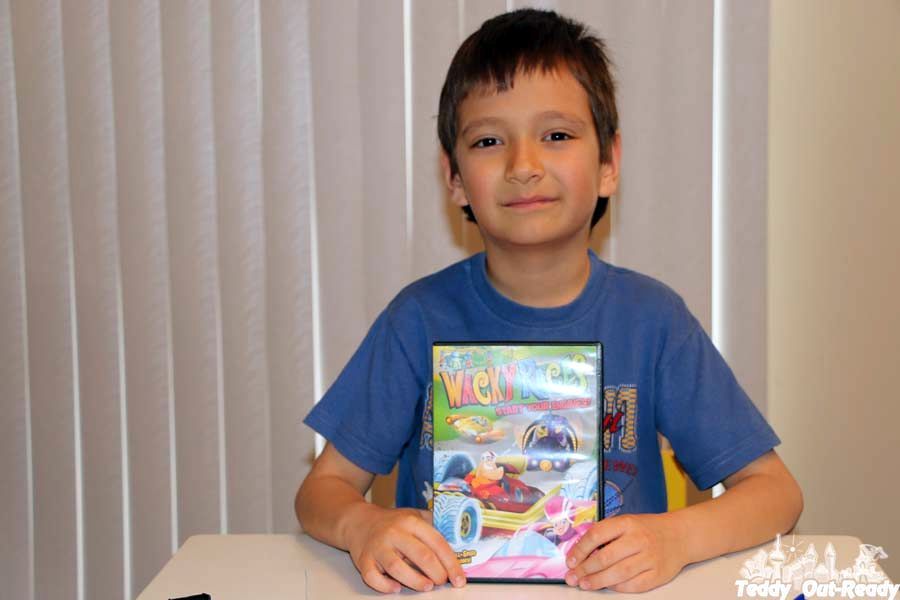 From
Warner Bros. Animation
, the legendary
Hanna-Barbera
animated series
Wacky Races
is back and better than ever, in an all-new, re-imagined edition the whole family can enjoy together.
Wacky Races: Start Your Engines Season 1 Volume 1
is coming out on DVD & features 10 exciting episodes.
Everyone's favorite racers from the original series are hitting the road with a brand-new set of vehicles, colorful characters and adventures that will appeal to all ages.
Inspired by the classic series, these 10 adventures are jam-packed with fast, furious fun! In this new release you can watch how racers participate in various racing competitions any season of the year and weather conditions. Watch how wacky folks ride snowmobiles or water-boats, small cars and huge vehicles. Though the racers compete with each other all the time and they all like one fun family together. And the characters are always true to their personalities.
Dick Dastardly
always has sneaky tricks for his buddies to be first to win the races,
Penelope Pitstop
is charming all the time and
The Gruesome Twosome Team
do not speak much but probably think a lot!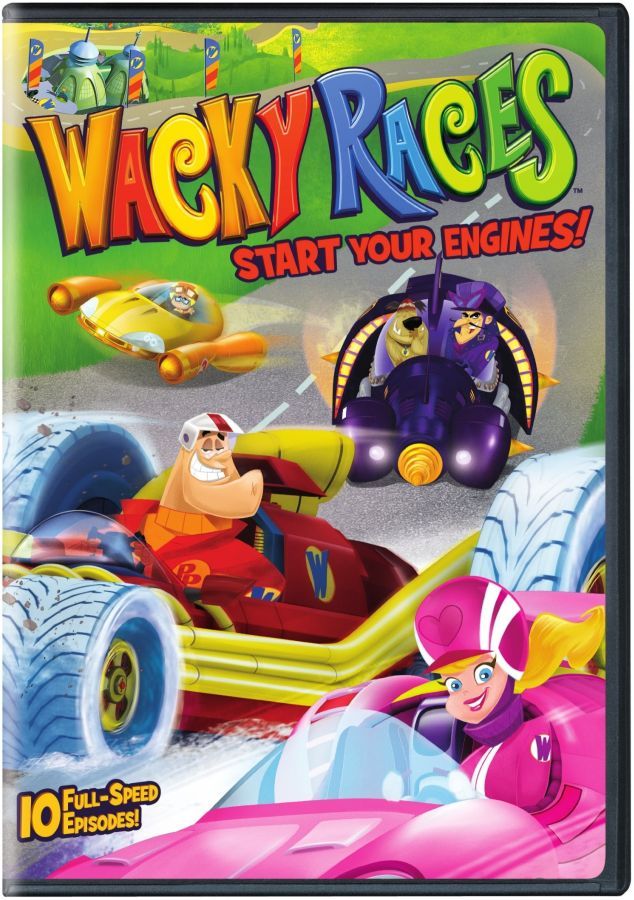 Race around the world with this wacky bunch, where the laps and the laughs don't end 'til the finish line!
Brick Crashman
covers most of the racing events of wacky racers. When the folks are not in drivers seats you can find them in Italian village eating and drinking so much food that they cannot fit their vehicles after. Along with main characters
Penelope Pitstop, Peter Perfect, I.Q.Ickly, Dick Dastardly
and
Muttley, The Gruesome Twosome Team
who participate in races all the time, you also meet
Pandora
, Penelope's sister,
Patty Pending
and many others.
Featuring a talented voice cast that includes
Diedrich Bader, Nicole Parker, Peter Woodward, Billy West
and
Tom Kenny
, your favorite racers like
Penelope Pitstop, Peter Perfect
, the diabolical
Dick Dastardly
and his snickering side-kick
Mutley
are here – alongside new-comers
Princess Mimi
and
Captain Crankshaft
and his
Skeleton Crew
.
Rev up your engines and get ready for a thrilling ride!
Warner Bros. Home Entertainment's
release of
Wacky Races: Start Your Engines Season 1 Volume 1 is speeding its way onto DVD April 24, 2018.