Personalized children books are a wonderful way to get kids into reading and make them feel special. From the moment they see their names in the book, children realize that they can become not only their favorite characters, but unique and special ones themselves.
For our kid hockey is always around, the favorite Canadian sport where even children's games bring so much excitement and involvement not only among players but viewers too. Teddy started playing his own hockey using lego brick as a puck since he started walking. He also saw many games of his cousins playing in
AAA
and joined multiple sports program last year.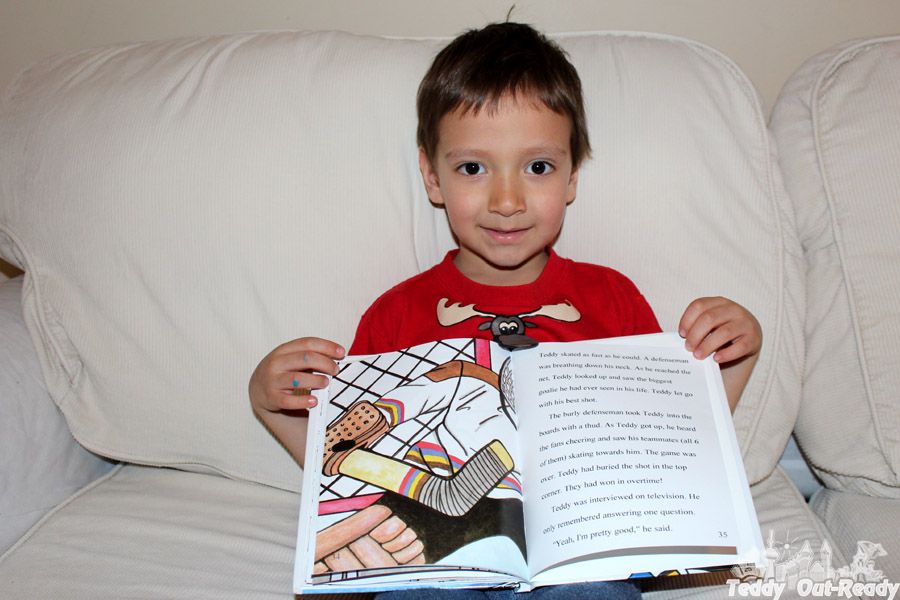 Teddy started reading more since joining the preschool, he is excited to see how letters become meaningful words. The personalized book Hockey from
KD Novelties
took all Teddy's attention right away. He was curious and excited to see his name and last name in the book realizing it is very special and serious book about him. When I ask what this book is about, he says:
"It is about me and hockey"
. Our story (with some personalization like hockey team, child friends, city the hockey hero is from) is about Teddy as young and inexperienced but promising forward from
Toronto
who is invited to join
Toronto Maple Leafs
Team and save the game. Pretty fascinating story for five year old boy! Teddy's friends are part of this amazing story too what makes the book stand out of others because of having more real characters than any other books we own.
Teddy is very proud to have a book about him. He starts questioning if he can be a forward of the hockey team, why not? It is written in the hockey book and Teddy brings real help to the team.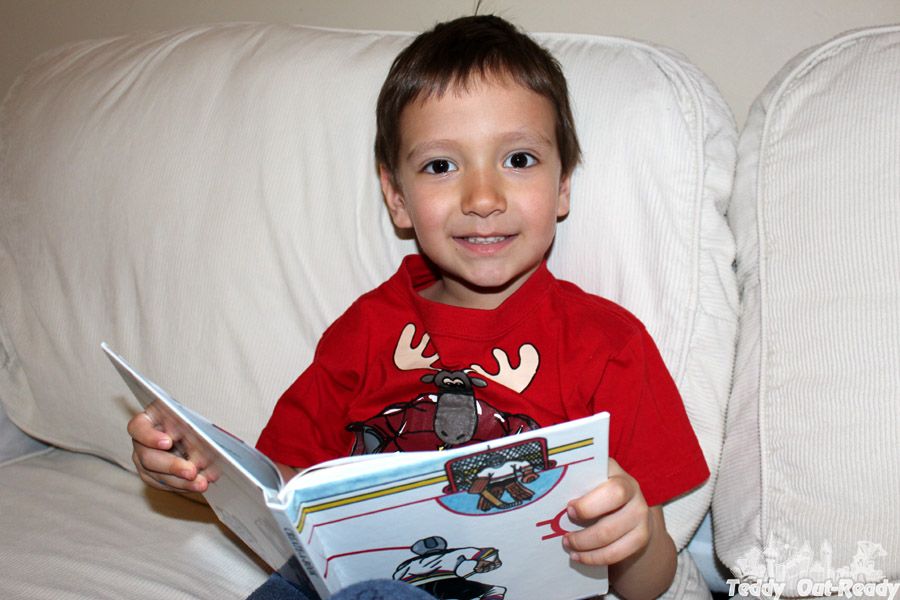 Form time to time Teddy re-reads this
KD Novelties
book, for some difficult sentences he ask for help, of course. But how exciting to read it if it is all about you. I like the book has a hard cover and pictures reflecting real-life situations like hockey gear and a hockey field.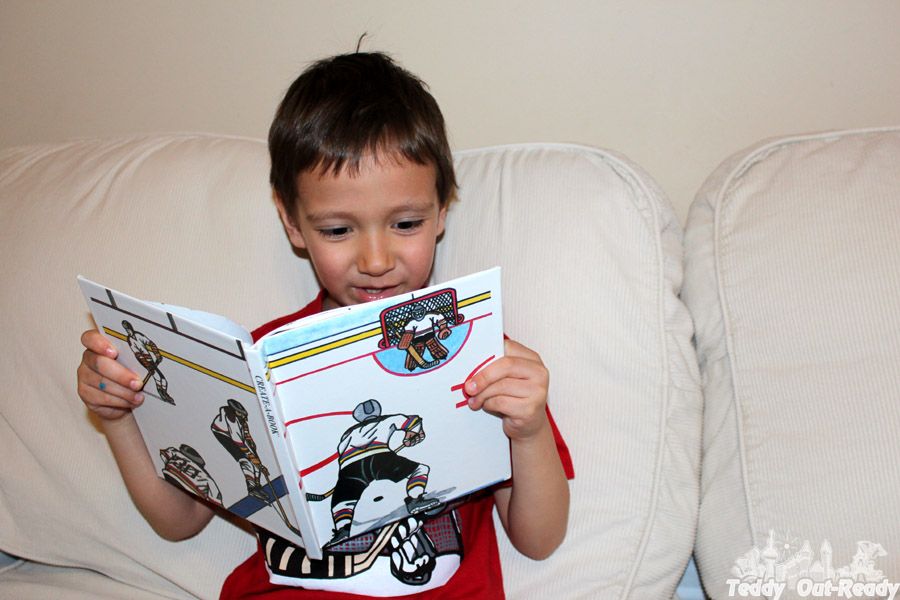 A personalized book is the perfect gift for any special occasion like birthdays or holidays.
KD Novelties
offers a wide selection of educational personalized products (books,DVDs, music Cds) at very affordable prices. Check them out, from
Disney
themed books to Sports and popular TV Shows music CDs there is something for every kid.