This month we were excited to attend
Vaughan WinterFest 2013
, after last year WinterFest we were sure that
the City of Vaughan
organized lots of family-friendly activities for Vaughan residents.
The event took place at the
North Thornhill Community Center
just across the street so we were ready to spend a day there.
It was cold day but we did not feel that with all the entertainment happening outside and inside the Center. We started with the outdoor Amphitheatre stage show, where
Kobbler Jay: The Eccentric Juggler
presented his fancy tricks, involving the audience in his performance and scaring me by juggling with sharp knives and fire managing technique.
Bounce Entertainment
cheered up the audience the whole day with nice moves inviting all to join them.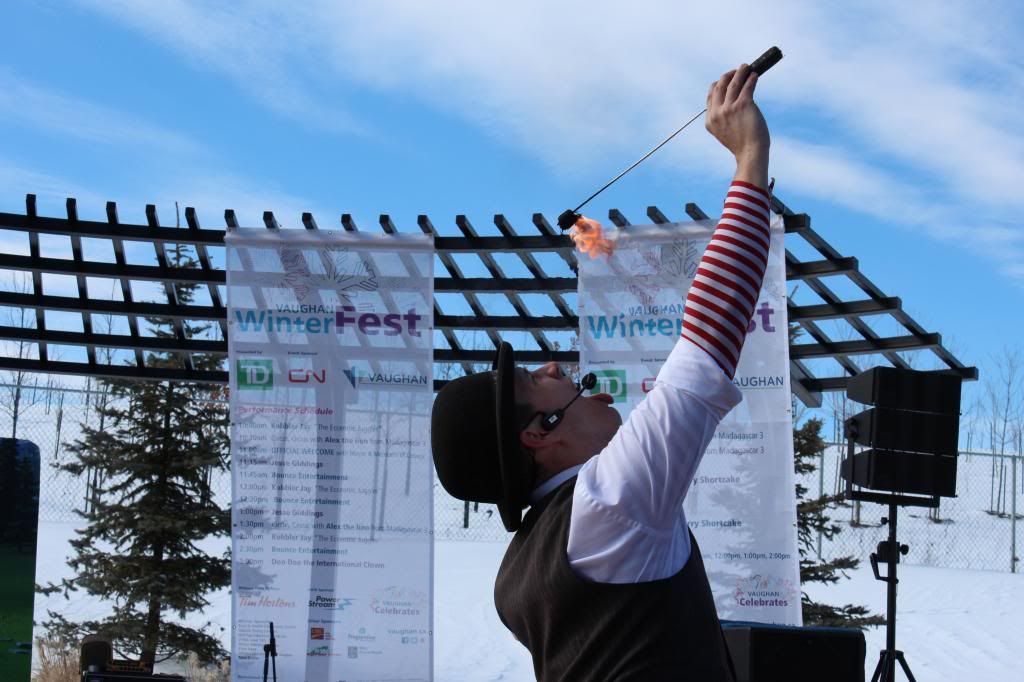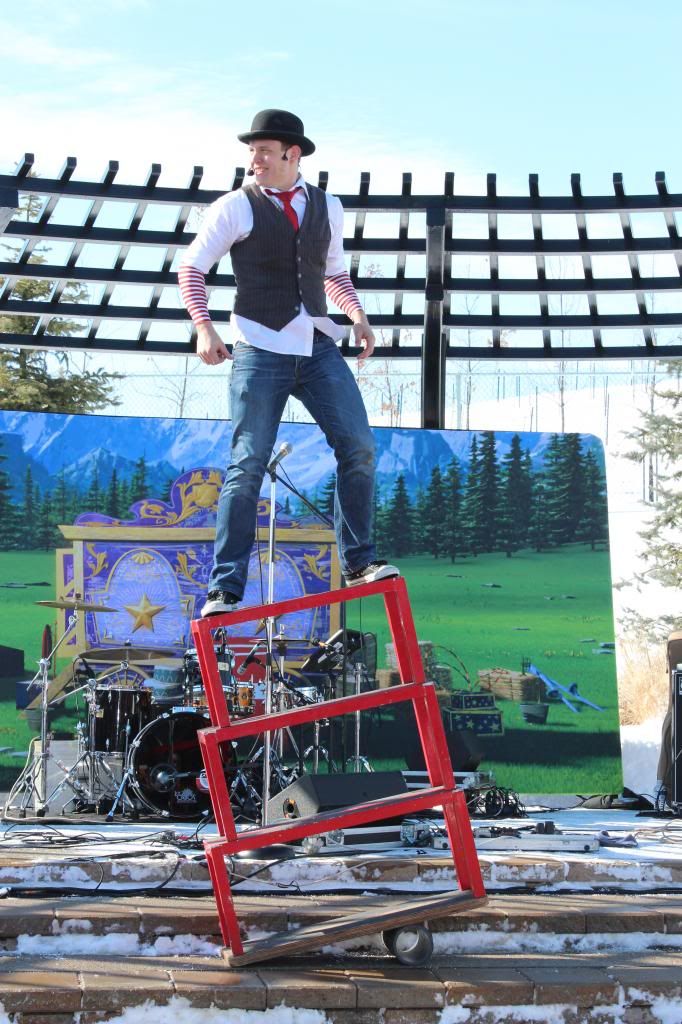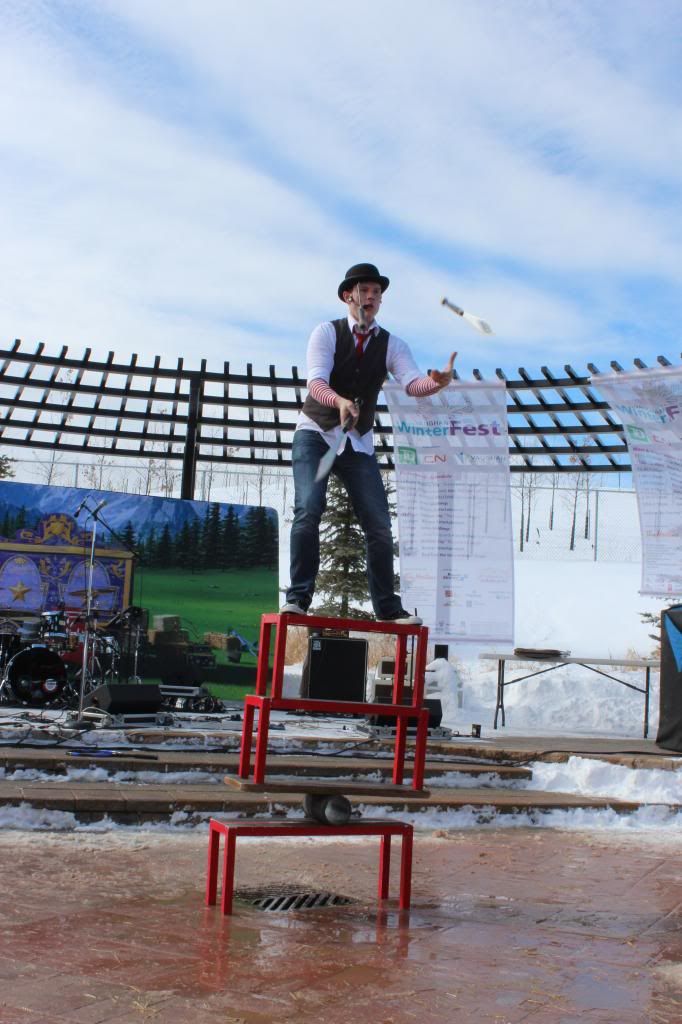 Then we decided to go inside to see what is going on in the Center, lots of services presented their displays and information ranging from
Viva
public transportation, community to sport training.
Teddy was excited to participate in
Pizza Nova's
pizza making workshop, fun same as last year.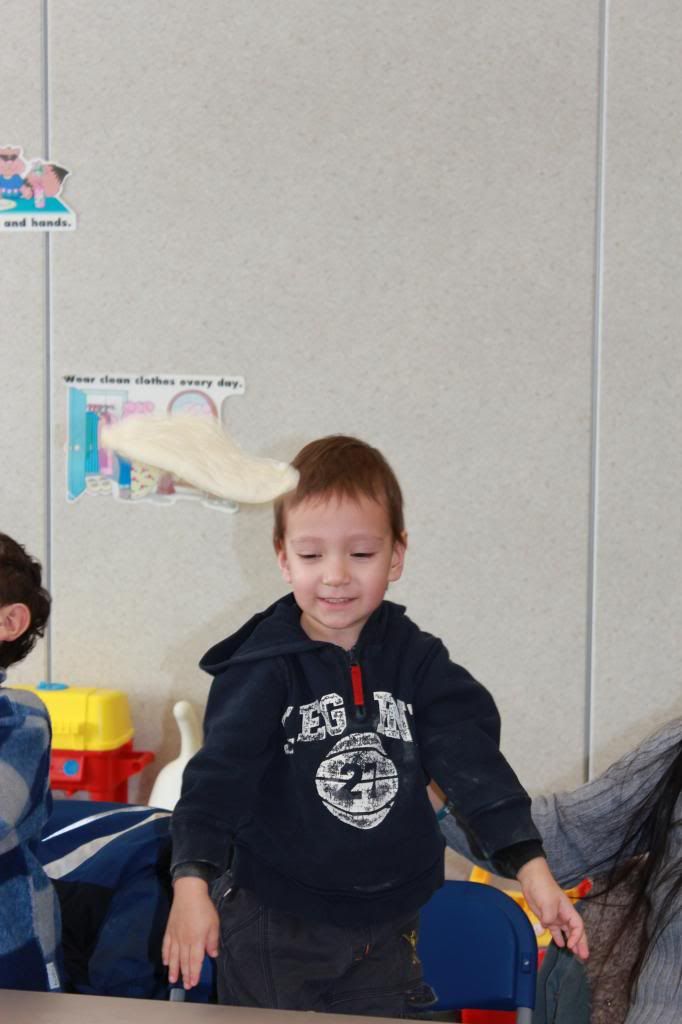 Also met our old friends from Star Wars, Teddy spotted them right away.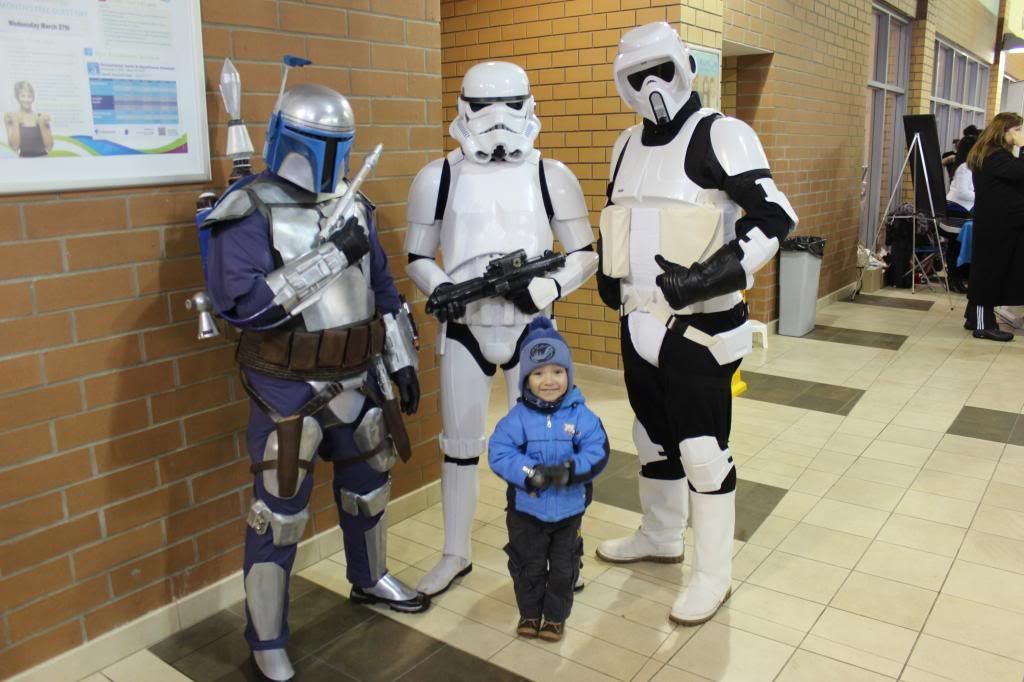 Then we headed out to explore
Tim Hortons Midway Zone
and take some rides; pose with real firefighter truck, met
Caillou
,
Alex the Lion
,
Strawberry Shortcake
and
Om Nom
at the Outdoor Gazebo.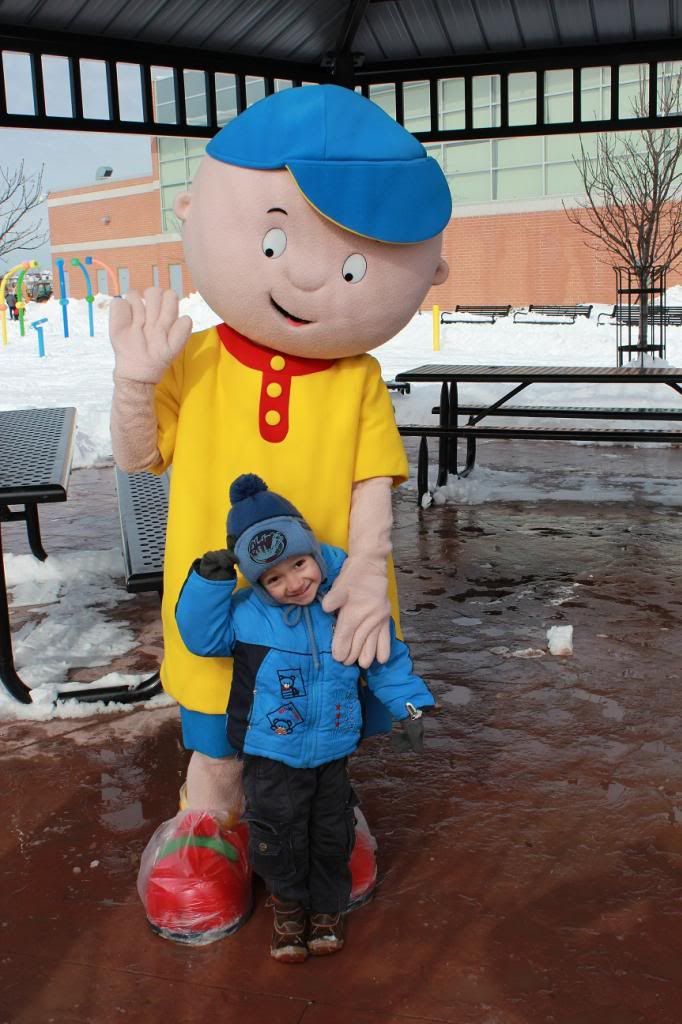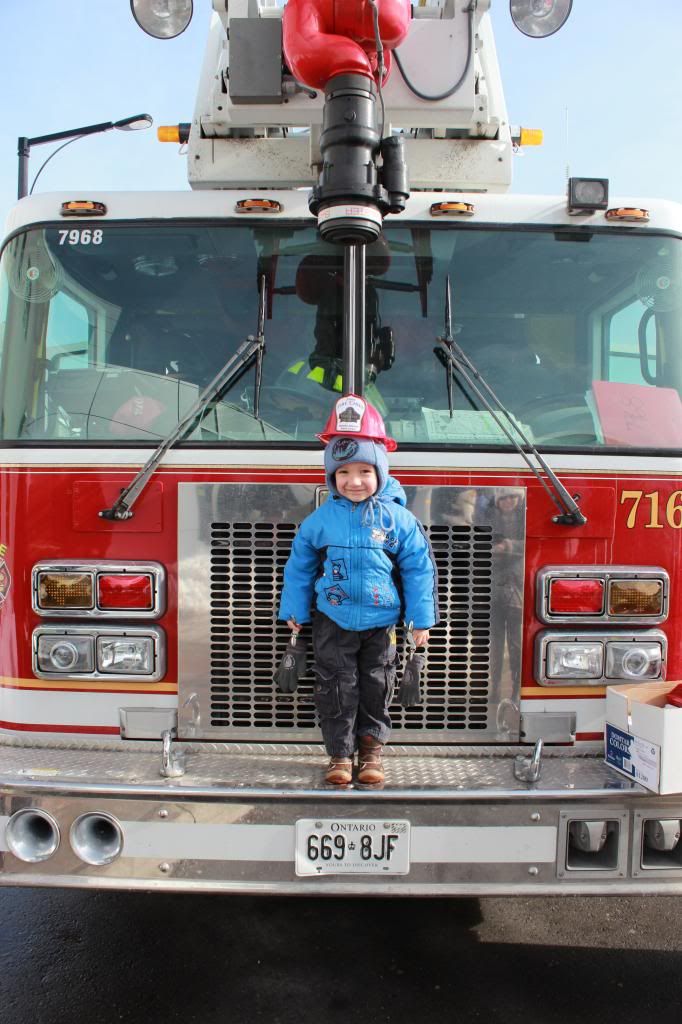 It was really busy day filled with fun and excitement I wish we participated in all the activities. The best way to spend a winter day with Community!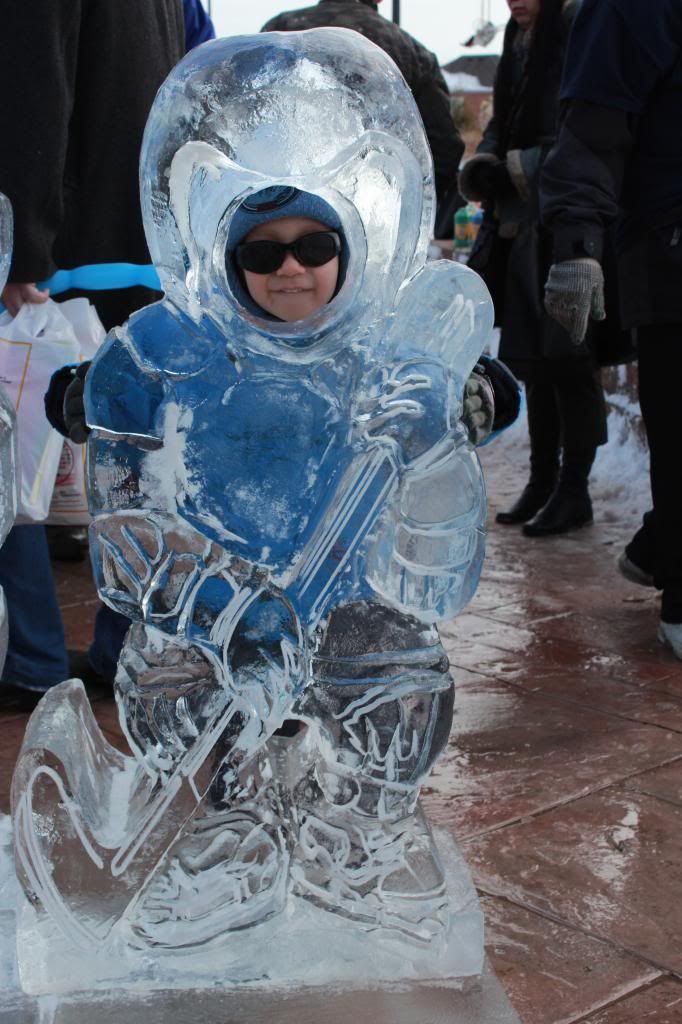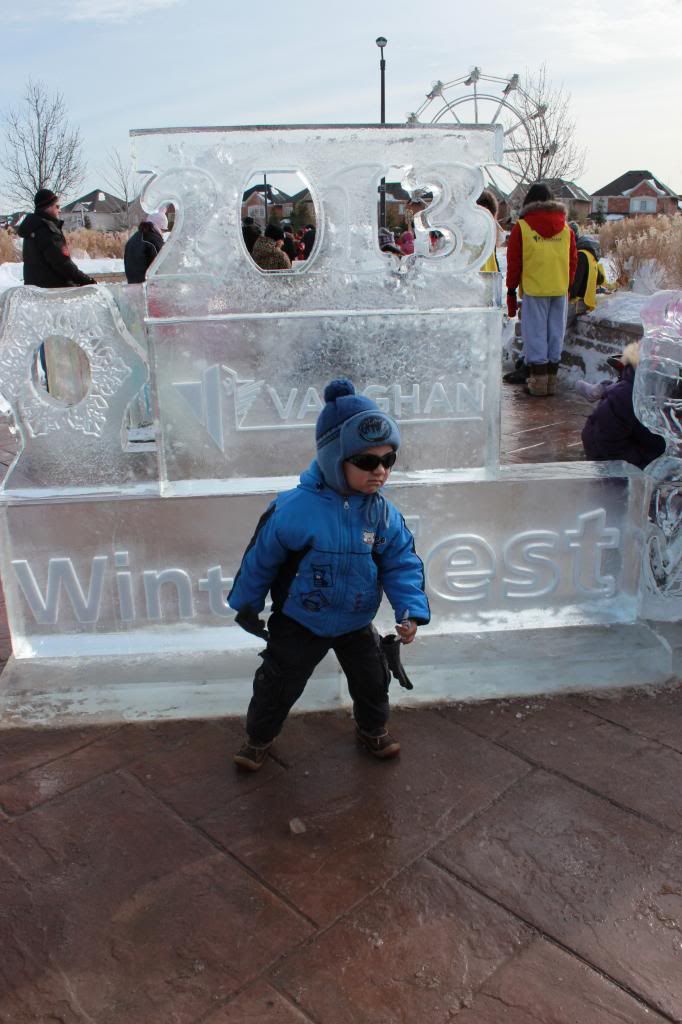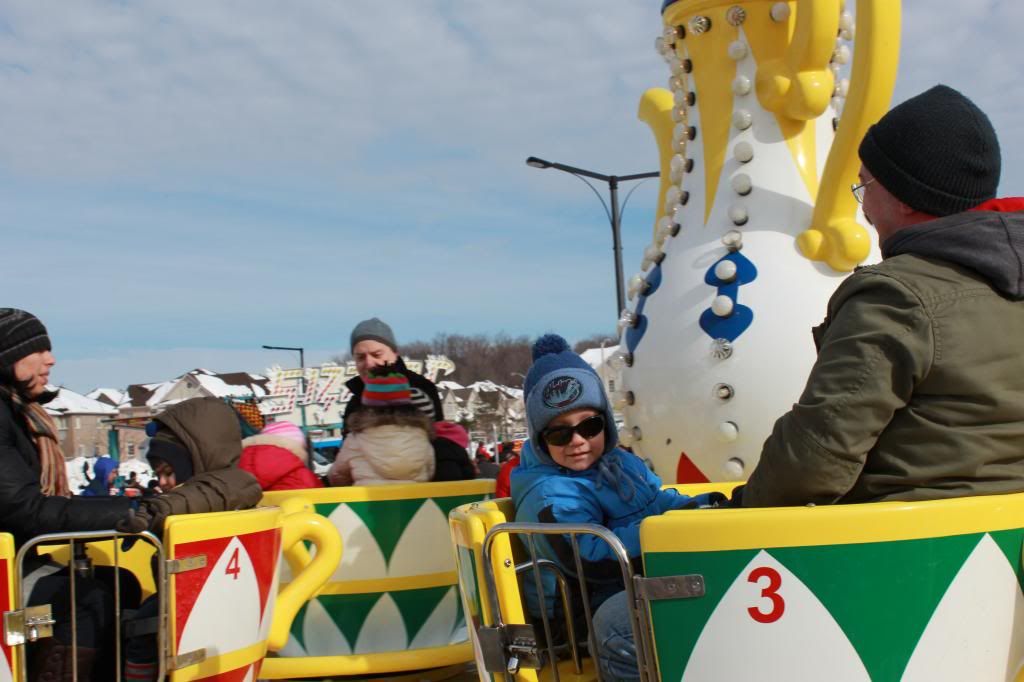 Read more ...