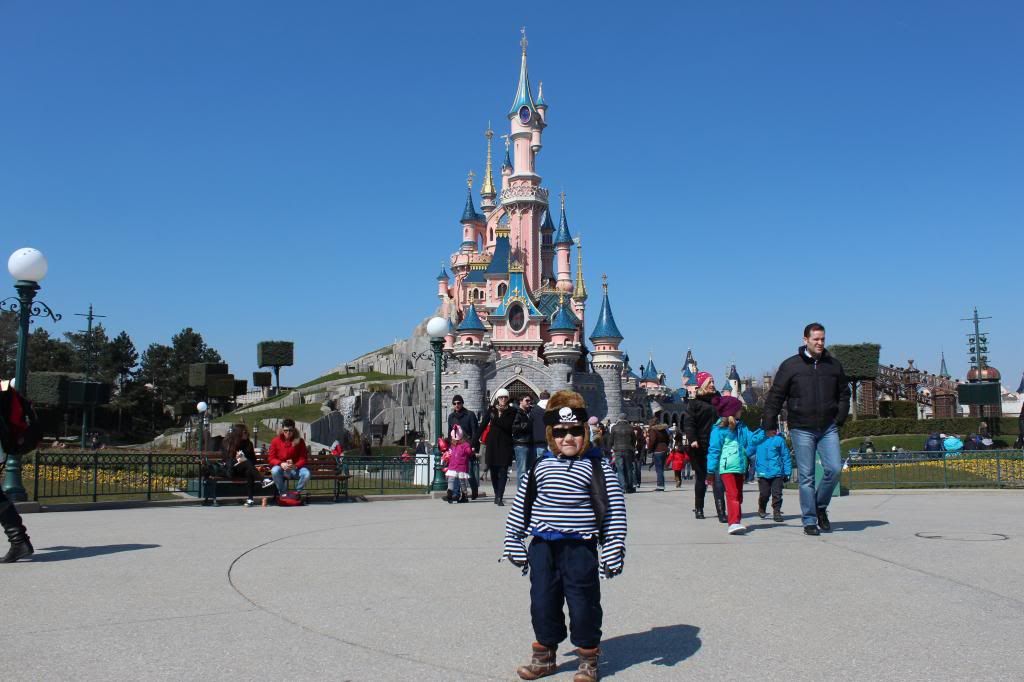 When we planed our trip, we didn't include a visit to
Paris Disneyland
, however after mulling it over we decided to dedicate one day to it because Teddy wanted it more then anything else and we were going to have something to compare with, when we get to one of the US Disney resorts later on. I decided to go to
Disneyland Park
only and skip
Walt Disney Studios Park
because the activities there are mostly for children older then Teddy. Even though it was the beginning of April and a weekday,
Disneyland Park
was crowded as Canada's Wonderland on firework night.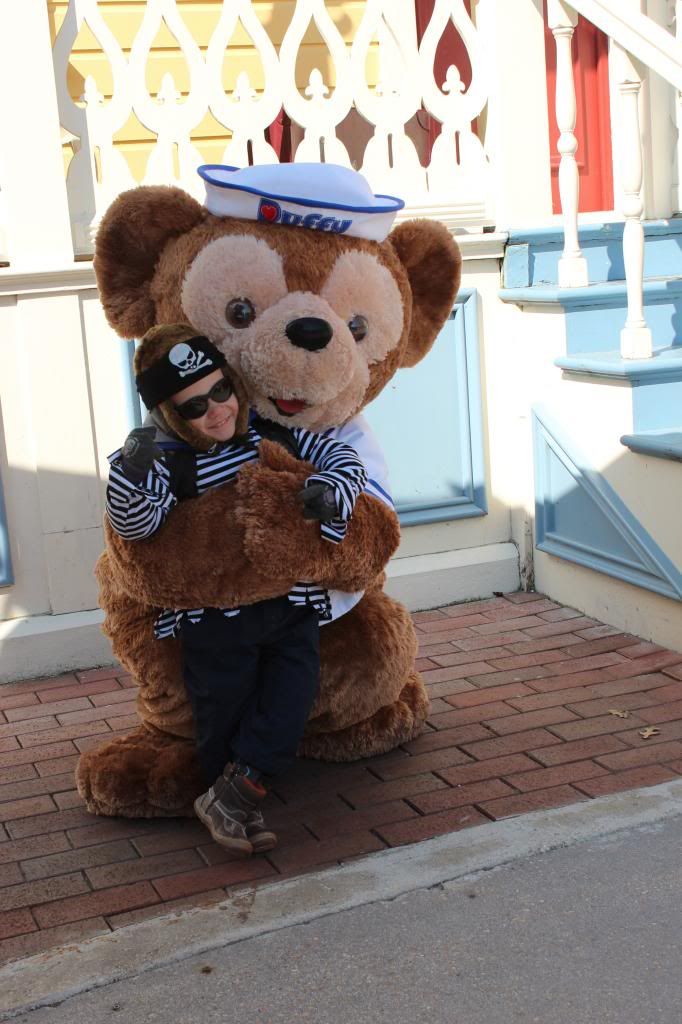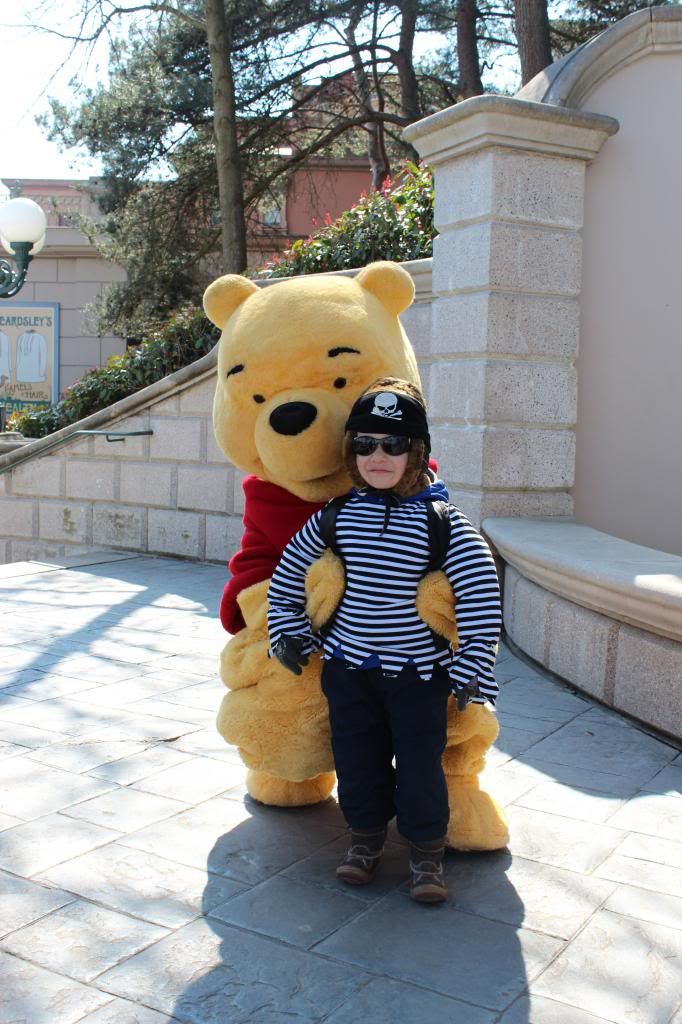 Teddy was a Pirate - thanks to loose top that was big enough to put over winter jacket. It was chilly and sunny day. When we got in we met
Duffy
and Teddy play with him. Suddenly our attention was caught by
Disney's 20th Anniversary Celebration
train with
Mickey Mouse
clubhouse gang. Teddy was happy to see all his TV friends live. Then we spent some time to meet
Winnie the Pooh
- to hug him and take few pictures.
As pirates we could not miss a walk by
Thunder Mesa Riverboat Landing
and took a ride around
Old West
sights of
Frontierland
. In
Fantasyland
we took a teaspoon of spin and a twist of twirl in one of the Mad Hatter's giant Tea Cups.
Then we enjoyed a great view of
Disneyland Park
as we swoop and soar with
Dumbo Flying Elephant
. Teddy wanted to meet
Mickey
, but the line was so long that it could take 2-3 hours and could be closed even before our turn, because it has a strict closing time.
We had a bite at a close cafe and hurried to watch
Disney Magic Parade
. Teddy was so tired by then so after parade we went on shopping spree and bought a lot of clothes and toys for him. Teddy wanted to buy everything, but we managed to convince him that we can not carry all Buzz Lightyear ammunition because it is too massive and we can buy it in Toronto. Even though
Disneyland Park
was open for another 2 hours, we were very tired and headed to RER station to get home.
We learned that if you want to go to
Disneyland
- you need to reserve at least one week to cover everything. Next day was dedicated to
Les Invalides
,
Musée de l'Armée
,
Musée Rodin
and
Musée d'Orsay
.
Read more ...