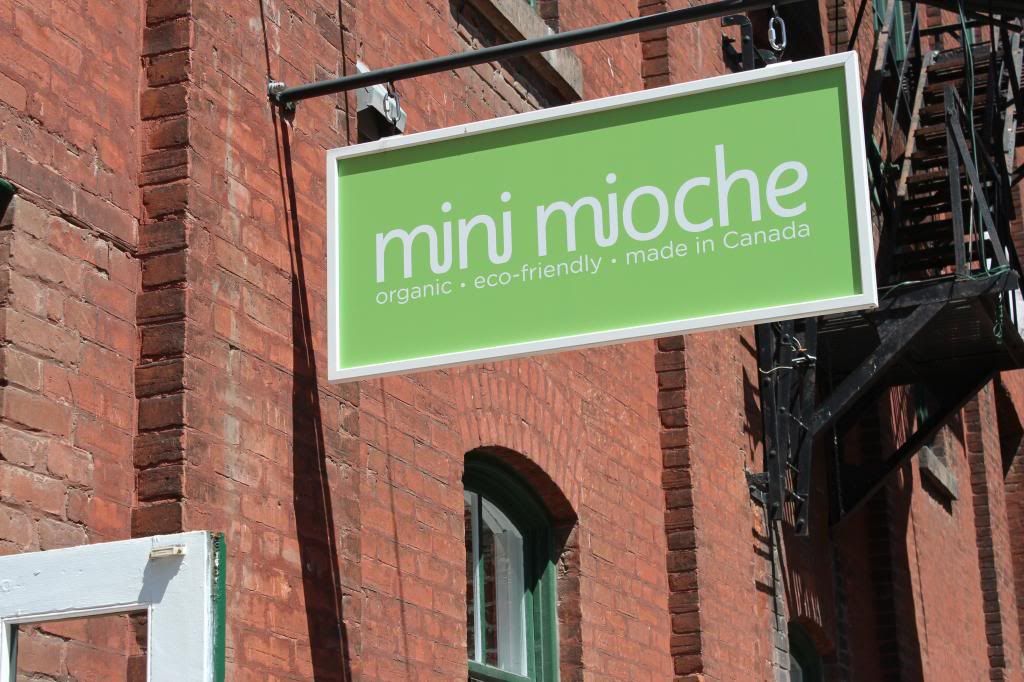 At the beginning of May I was invited to
mini mioche
Media Day, marking the opening of their new flagship location in the Distillery District. This is their second store in Toronto, making me spend my business days at their first location (on 795 Queen St. W. ) and visiting the Distillery one to shop and enjoy our sunny and lovely days with kids.
The new brick-and-mortar store perfectly merged into Distillery District lifestyle: spacious, stylish and with stroller parking – the best place to shop for families with kids.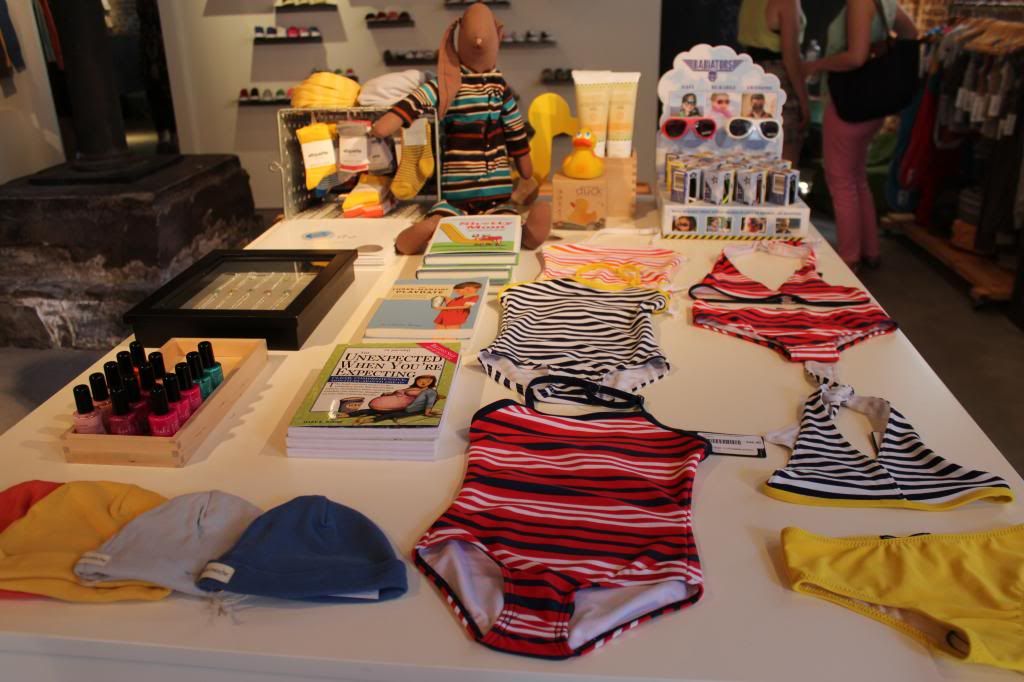 Mini Mioche
is Toronto-based manufacture of organic and eco-friendly clothes for babies. When I saw the shelves of clothes I couldn't stop myself from touching them to feel how soft they are. Adding the simple but eye-catching design, lovely colours and reasonable prices make you love them at first glance.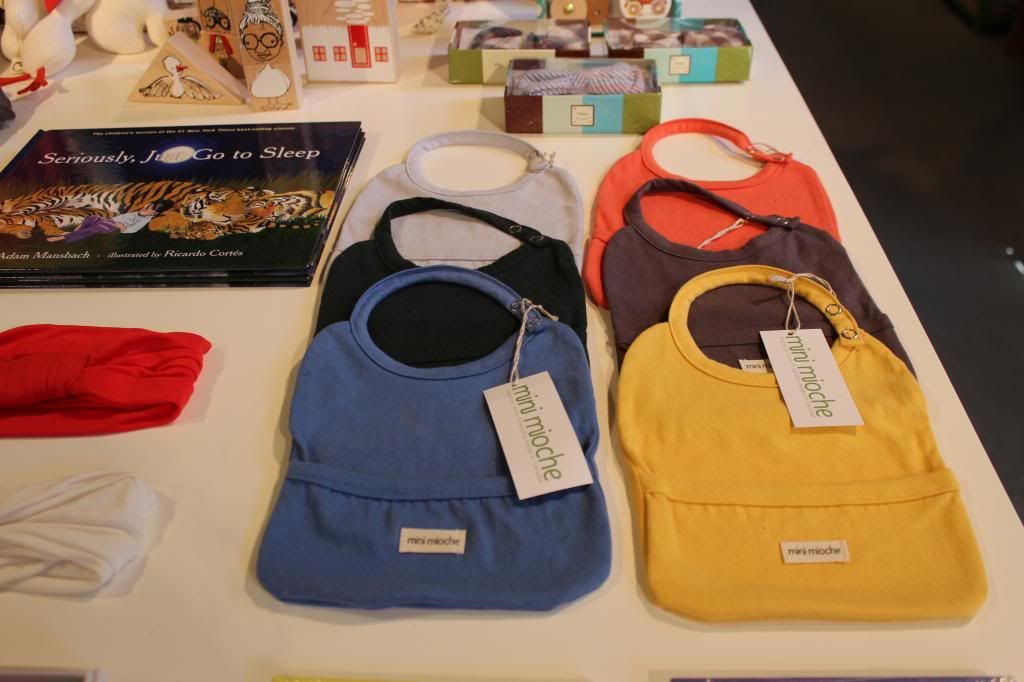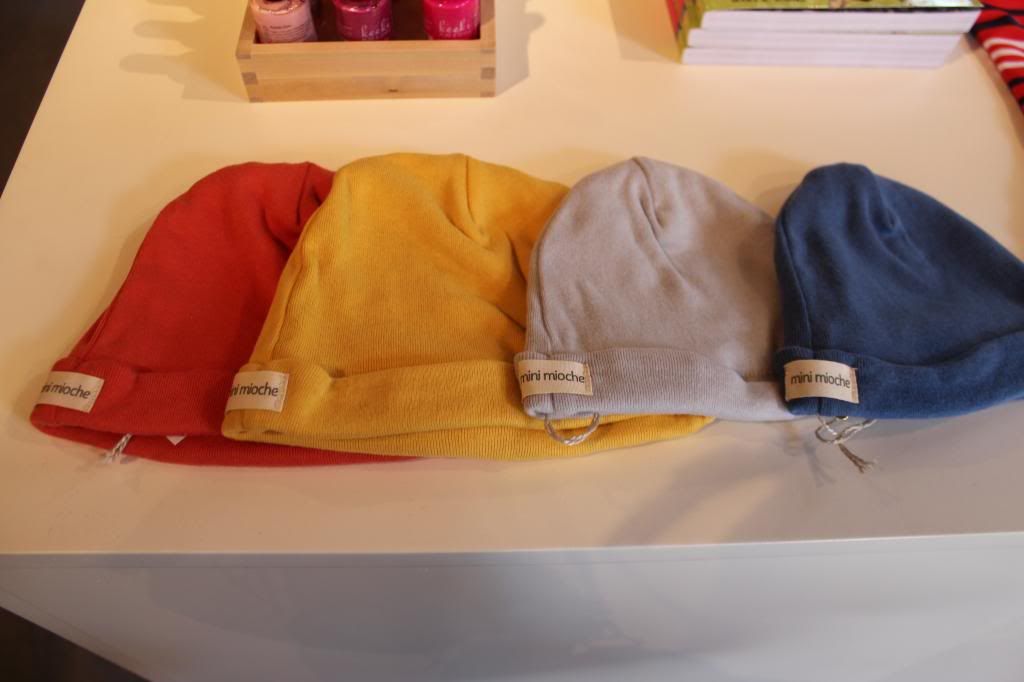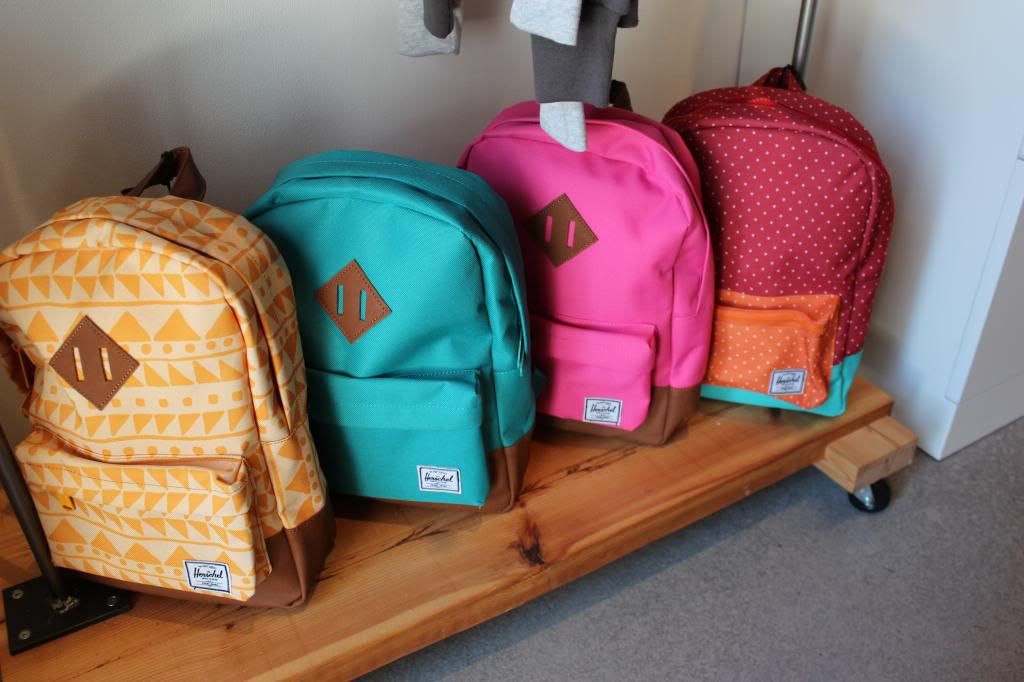 The store also presents new
mini mioche
adult line
em + west
, women's capsule collection of basic t-shirts and sweatshirts with beautiful colours – a great addition to
mini mioche
baby line.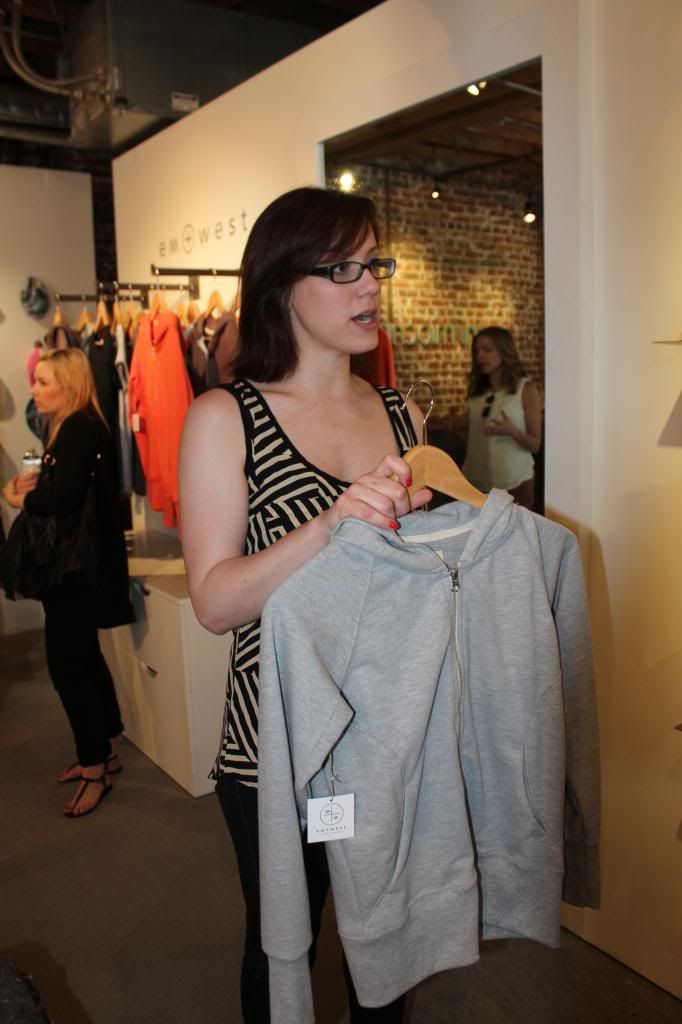 To create a final stylish mom and baby image ,
mini mioche
store also features the products from other brands including footwear from Adidas, Salt Water, Vans, Tip Toey, skin care from Matter Company, lunch bags (for travelling mommies), toys, books, music CDs and still following their initial eco-friendly direction.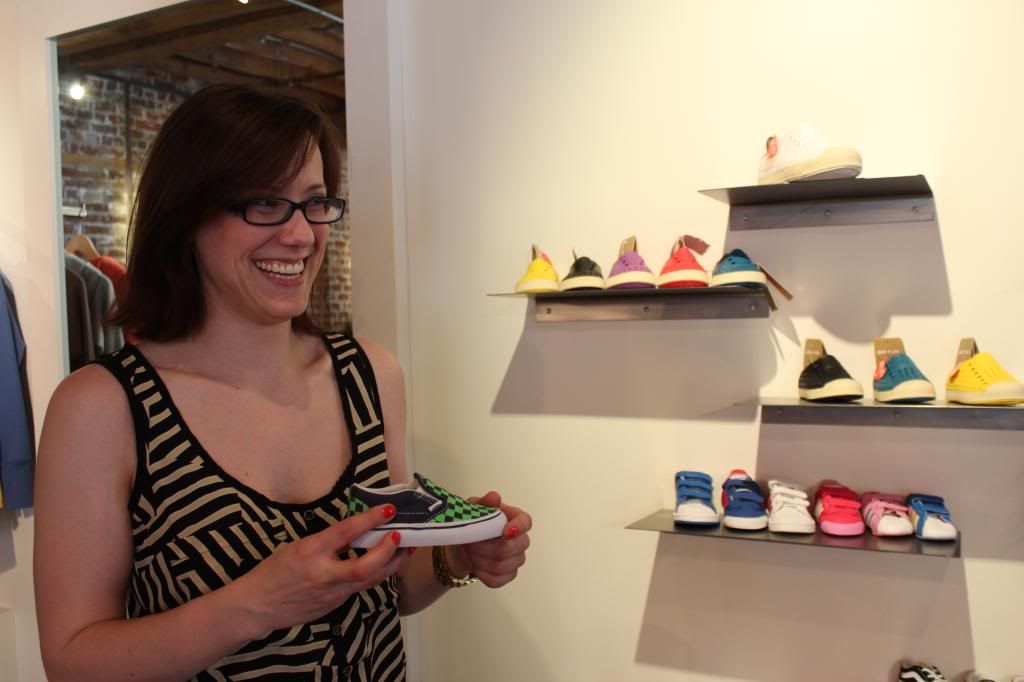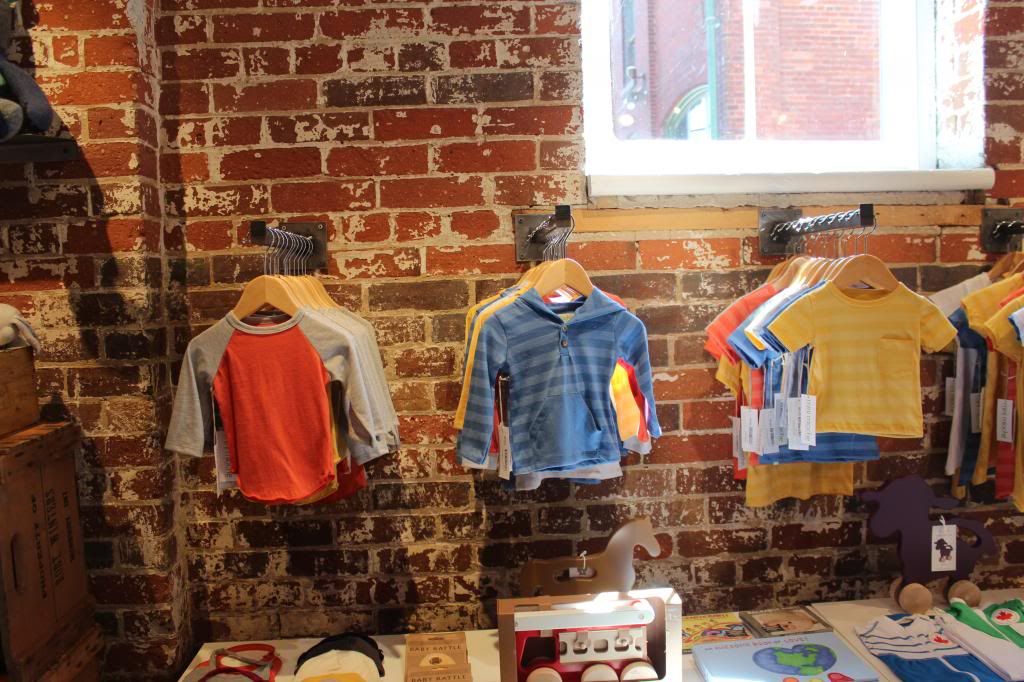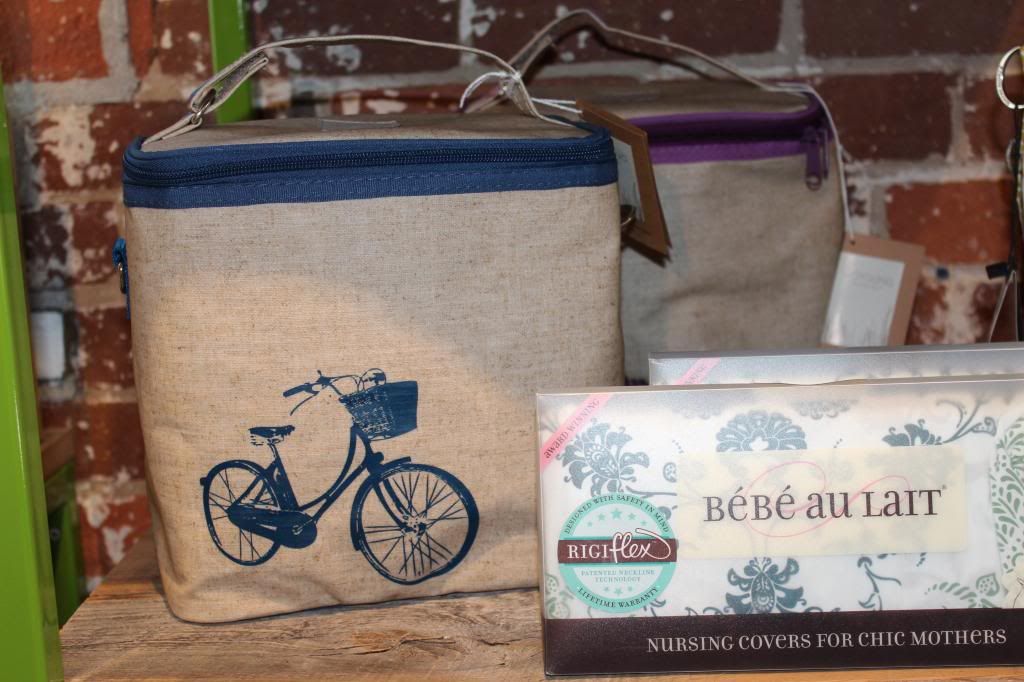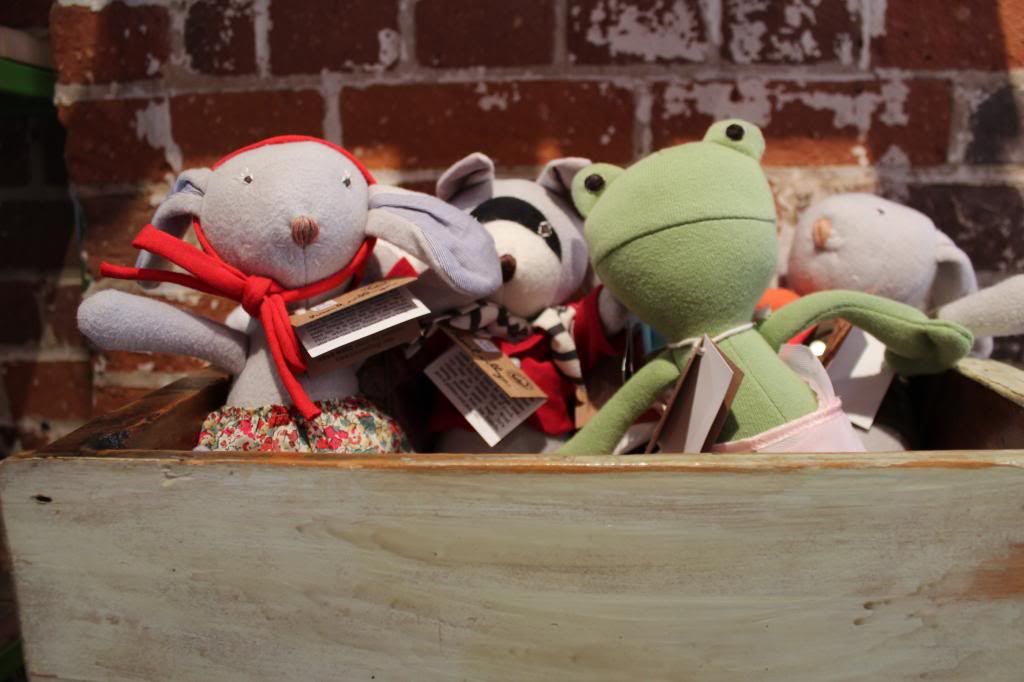 It is amazing that
mini mioche
also re-launched their e-commerce web-site, where
mini mioche
products are now available for US and Canadian customers offering free shipping with a min purchase and even more exciting internationally too (the flat rate applies, please check
mini mioche
for more info).
So many times I was asked where to buy Canadian-made products, reasonably-priced and good quality, now I can refer directly to
mini mioche
. I hope everyone is going to like (or already love)
mini mioche
products
as much as we do.