This holiday season
eos
brought lovely holiday lip balm set for everyone who likes colorful spheres. I think the holiday limited edition collection became favorite among my family and friends. Our hectic lifestyle and Canadian weather require everyday treatment for our lips. Why this holiday edition is so special, the answer is simple - the way you can customize it to fit your style. As the set includes three spheres of different colors, flavours and special stickers designed to decorate your eos lip balms. From numbers, letters to fancy flowers, diamonds and hearts, you can personalize the spheres. We decided to dedicate our set to
New Year
celebration and add some messages to the balms. Of course, there is not much space to write long ones, but I think we did a pretty good job decorating.
Eos lip balms
made of natural and organic ingredients; you can feel it when using them. The good thing is that
eos
balms found fans not only among ladies, men also like eos natural and moisturizing lip care. The collection includes
Sweet Mint
,
Pomegranate Raspberry
and
Limited Edition Vanilla Bean
flavours and two sheets of dazzling decorative art. I like
Vanilla Bean
flavour, it makes my lips soft and tender. I saw that young kids like
Eos
lip balm spheres; they make good "distraction" toys thanks to nice colors and shape.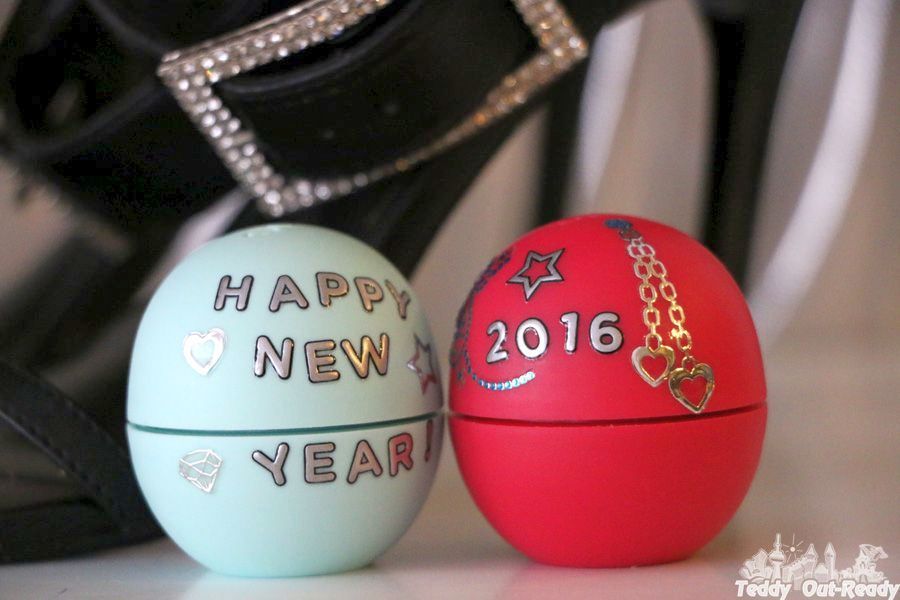 Eos
products are perfect gifts from casual to special occasions, I am sure everyone would love using organic products and have them in their beauty arsenal.
Eos
company doing such a great work for charities helping people in need. For more information about
Eos
, please check company
web site
.
Eos
products are available at major Canadian retailers and
on-line
, plus they are affordable too.
Read more ...