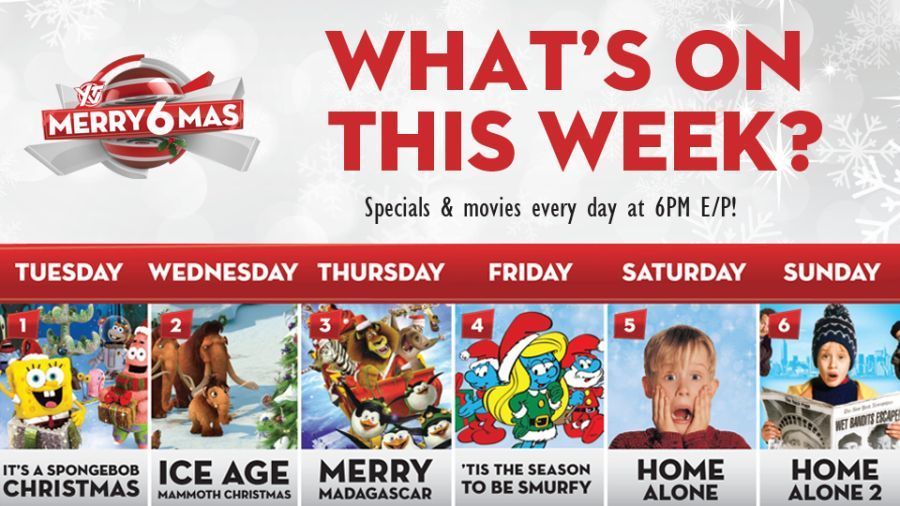 This year
YTV
prepared a very special festive programming for December. Every day at
6 p.m. ET/PT
, viewers can enjoy classic holiday specials and movies including
It's a SpongeBob Christmas, Home Alone, Elf, It's a Charlie Brown Christmas
and
Rudolph the Red-Nosed Reindeer
. While school's out
YTV
will be the #1 place to cozy up at home for the holidays—from December 21 to December 25, the channel will treat audiences to a yuletide bounty of back-to-back seasonal specials and movies all day long. Additionally, viewers on the go will also be able to see a curated playlist of seasonal favourites on the YTVGo app.
YTV
's December holiday programming includes timeless classics and never-seen-episodes from favorite shows, so it is time to land on the coach and enjoy what holiday season prepared for the whole family.
Nickelodeon stars will come together in
Nickelodeon's Ho Ho Holiday Special
, a brand-new holiday variety show. The hour-long fest features the casts of
The Thundermans, Bella and the Bulldogs, Henry Danger, 100 Things to Do Before High School
and
Nicky, Ricky, Dicky and Dawn
along with musical performances and comedy sketches. The special airs on Thursday, December 10 at 7:30 p.m. ET/PT.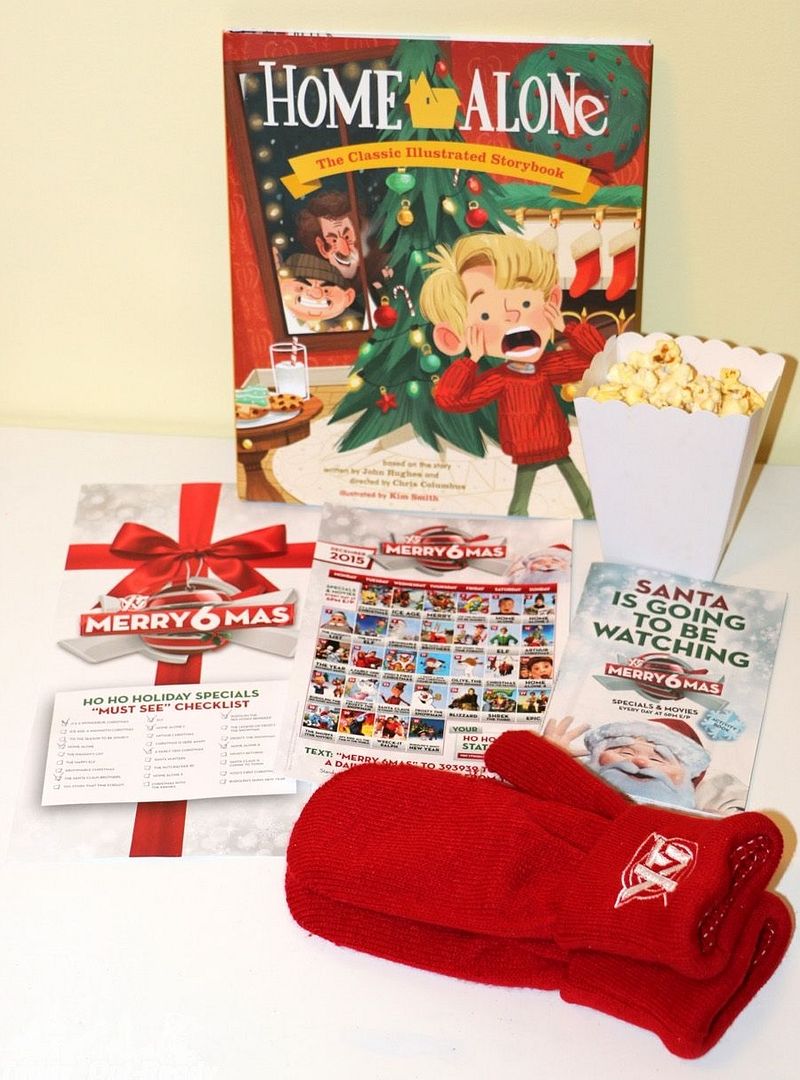 A special holiday edition of
Make it Pop
featuring XO-IQ's new Christmas single, "
All The Love"
will air on
Thursday, December 17 at 7 p.m. ET/PT
. After playing what might be their final XO-IQ concert ever, best friends Sun Hi, Corki, Jodi, and Caleb are ready for their winter break. When a massive blizzard threatens to trap them at school the girls worry they'll never make it home, but a mysterious new boy, Linc, helps everyone find the true meaning of the holidays. Leading up to the holiday special, YTV will air Make it Pop mini-marathons with back-to-back episodes airing on
Wednesday, December 2 from 7 p.m. to 9 p.m. ET/PT
and
Wednesday, December 9 from 7 p.m. to 8:30 p.m. ET/PT.
YTV's on-line web site
will extend the channel's holiday spirit by giving audiences festive games, blogs, quizzes and videos all month long, including a chance to submit their own pictures of holiday scenes. From
December 13 to December 25
, the best pictures will be posted on
YTV.com
. YTV will also text a daily piece of trivia about the 6 p.m. programming to viewers who opt in by texting
Merry6mas
to 393939.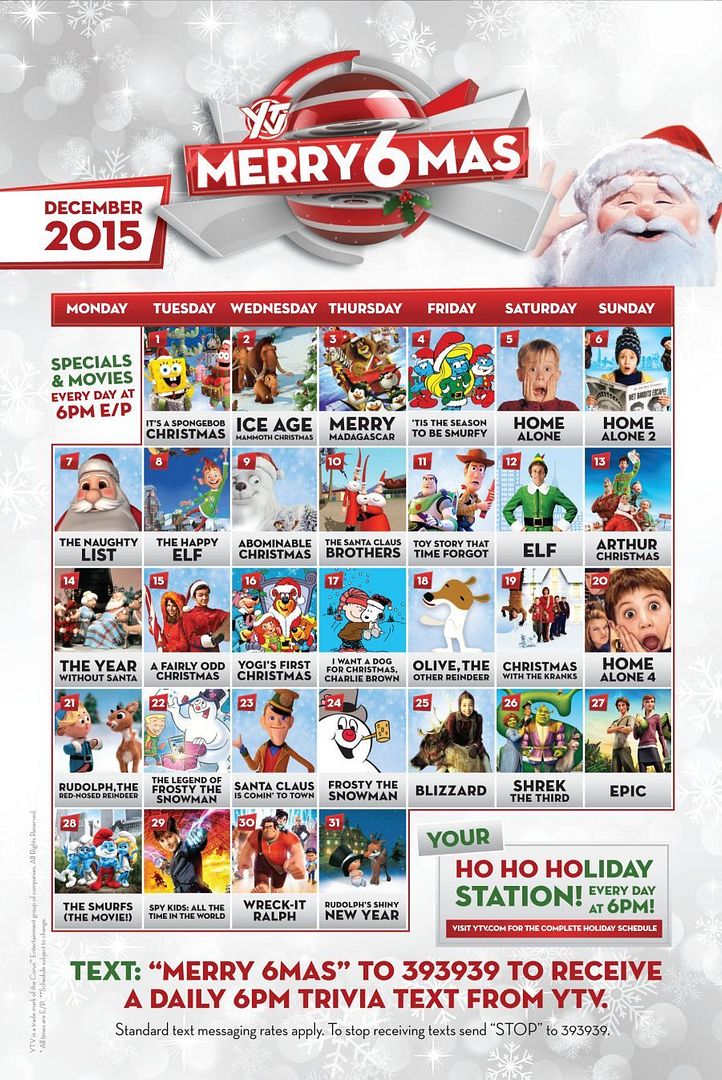 Here are some of Merry 6mas programming highlights:
IT'S A SPONGEBOB CHRISTMAS! (2012)
Plankton vows to get his Christmas wish – the Krabby Patty formula – by turning everyone in Bikini Bottom bad by feeding them his special jerktonium-laced fruitcake. The "soon to be classic" special features John Goodman as Santa Claus and marks Nickelodeon's first full-length stop-motion animated feature.
HOME ALONE (1990)
The first instalment of the Home Alone movie franchise turns 25 this year and YTV has scheduled multiple times to see the movie and its sequels. When 8-year-old Kevin McCallister (Macaulay Culkin) acts out the night before a family trip to Paris, his mother (Catherine O'Hara) makes him sleep in the attic. After the McCallisters mistakenly leave for the airport without Kevin, he awakens to an empty house and assumes his wish to have no family has come true. But his excitement sours when he realizes that two con men (Joe Pesci, Daniel Stern) plan to rob the McCallister residence, and that he alone must protect the family home.
ABOMINABLE CHRISTMAS (2012)
After two Abominable Snowkids are chased from their mountain hideaway, they are forced to spend Christmas with the most feared animal of them all: humans. Despite their mischief, they learn the meaning of Christmas as they help the family learn the importance of each other.
TOY STORY THAT TIME FORGOT (2014)
this one we want to watch for sure
The story takes place after a Christmas holiday when Woody, Buzz Lightyear, Trixie and the rest of the toy crew find themselves trapped in unusual territory with a group of new and delusional action figures. Together they must find their way back to their child's bedroom and to safety.
ARTHUR CHRISTMAS (2011)
Everyone knows that, each Christmas, Santa Claus delivers presents to every last child on Earth. What everyone doesn't know is that Santa accomplishes the feat with a very high-tech operation beneath the North Pole. But when the unthinkable happens, and Santa misses one child out of hundreds of millions, someone has to save the day. It's up to Arthur (James McAvoy), Santa's youngest son, to deliver a present to the forgotten tyke before Christmas morning dawns.
A CHARLIE BROWN CHRISTMAS (1965)
Repelled by the commercialism he sees around him, Charlie Brown tries to find the true meaning of Christmas.
FROSTY THE SNOWMAN (1969) and FROSTY RETURNS (1992)
A living snowman and a little girl struggle to elude a greedy magician who is after the snowman's magic hat. In Frosty Returns, The adventures of the famous snowman continue as he goes up against a more powerful force, which threatens all of Christmas.
Visit
http://www.ytv.com/blog/merry-6mas-schedule
to see the entire
Merry 6mas
calendar. Hope you enjoy the season to the fullest. Happy Holidays!