Summer is almost over and Teddy's Junior Kindergarten starts soon. This summer we had so many opportunities to be outside, have fun on a playground, take rides and slides at parks, enjoy splash pads during hot days even though we did not have so many. While we slowed down with classes and training, leaving only music and soccer camp to fill our beautiful summer days.
I came to the point that I do not remember our summer without flying somewhere. And this year was no exception. With our family travel adventures I think we already used to airport lines, planes and cities we never been before but so eager to explore. Our trip to Italy brought us new experience and knowledge we never forget. Great time spent in four Italian cities -
Rome
,
Pisa
,
Florence
and
Venice
. Fabulous architectures, art treasures, food, traditions and history were on our impressive list and we had a chance to learn about.
We followed the adventures of
"Roman Holiday"
heroes and visited the most amazing places in
Rome
including
the Colosseum, Vatican Museum, the Trevi Fountain, the Spanish Steps
and more. Then were climbed
Pisa
leaning tower, enjoyed
the Uffizi Gallery
in
Florence
, took a
Venice
gondola ride and swam in
the Mediterranean Sea
. Teddy was very excited to be in
Italy
watching everything around with curiosity of a kid. While having fabulous holidays we did not even notice how our Teddy grew up, became more knowledgeable, serious and responsible. Time goes on and I think every parent at the end of the summer see how their kid changed, pants become short and shoes are small.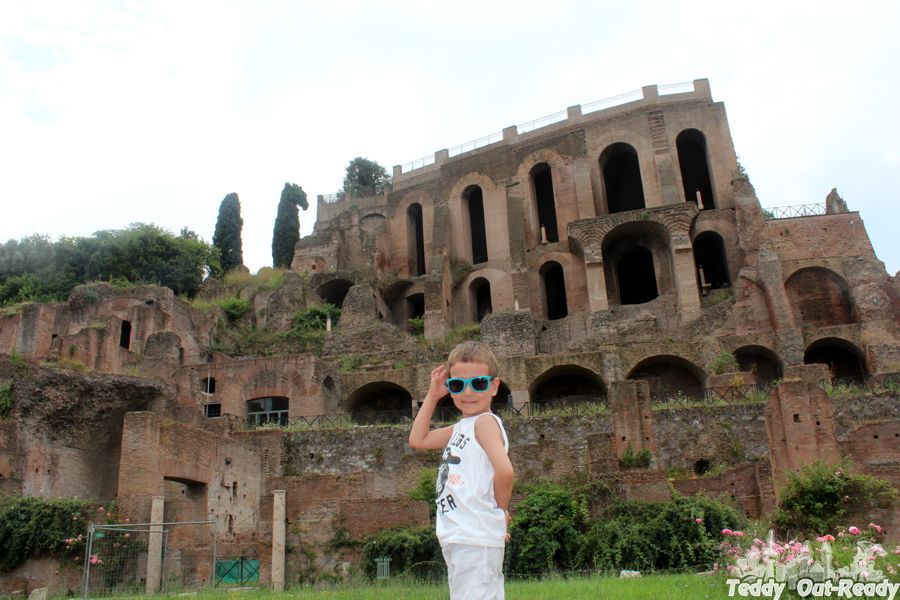 Kinder chocolate has always been somewhat significant in our kid's life. It is a reward for a good behavior, a treat, fun time partner, a gift, perfect distraction during little summer accidents, lovely toy and cheerful mood! I am often surprised how Teddy can find
Kinder
chocolate almost in any stores we visited during our travels (I think even with his eyes closed).
Exciting News from Kinder Canada
Share your summer smiles with KINDER® in their new
"photo-strip" app
started recently on
Kinder® Canada's Facebook Page
– it's a fun and interactive way for parents to capture and share moments of joy in a playful way. Once you're a KINDER® Fan, follow just a few simple steps:
1: Fan
KINDER® on Facebook
2: Start your photo-strip
3: Upload your photos
4: Choose a fancy KINDER® frame
5: Choose a filter (make yourself look silly)
6: Save & share
Break a Guinness World Record with Kinder
Plus
Kinder
is attempting to break a
Guinness World Record
for the most people unwrapping chocolate together this
Saturday, August 30
. Visit Kinder at the
CNE's Bandshell Stadium
at 10:30a.m. as we all make
KINDER®
history! See you there!
Disclosure: I'm part of the Kinder® Mom program and I receive special perks as part of my affiliation with this group. The opinions on this blog are my own.
Read more ...