Little Live Pets
Toys became very popular the last couple of years. The idea of having pet toys which almost imitate the behaviours of the animals is amazing. Last year we played with cute hamsters, mice and turtles. This year
Little Live Pets
introduced
Lil' Frogs - A Frog with Lily Pad Habitat
toy. This new toy carries the features of real frogs. It jumps and moves like real. The toy comes in a tank with a beautiful lilly pad. The pad floats on the water and a frog can swim in the water. Put the frog on a pad and watch how it starts jumping. When the frog senses water, it starts swimming!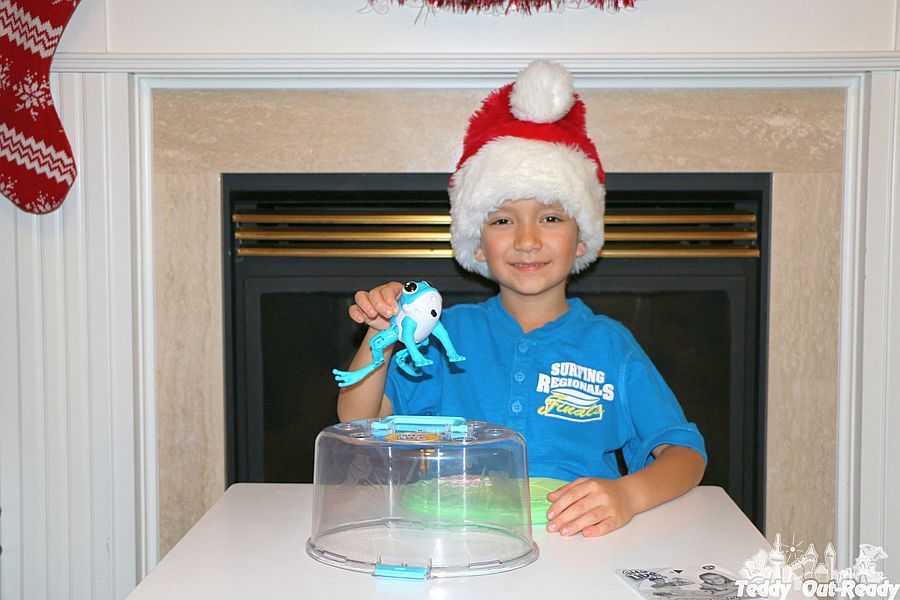 Teddy spent much time playing with this frog. Though we have real pets, this frog makes a nice addition to our company of pets. Kids can play in children's room or take it to bathroom to watch how a frog swims and jumps in water, totally fun! Teddy likes taking the frog everywhere, he does not like putting it into the tank. Our kid love watching the frog jumping around.
When Teddy saw how the frog moves and its behaviour, he wanted to learn more about it. Why it jumps like that, why it is near the water, what it eats and why it has legs that shape. It is a fun way to learn about frogs' world. You can also combine plays with famous frog songs, kids love that.
Available in a variety of stores across Canada,
Toys R Us, London Drugs
and
K.I.D Toys,
Little Live Pets Toys
make wonderful gifts this holiday season. Kids love playing with toys which act like real pets.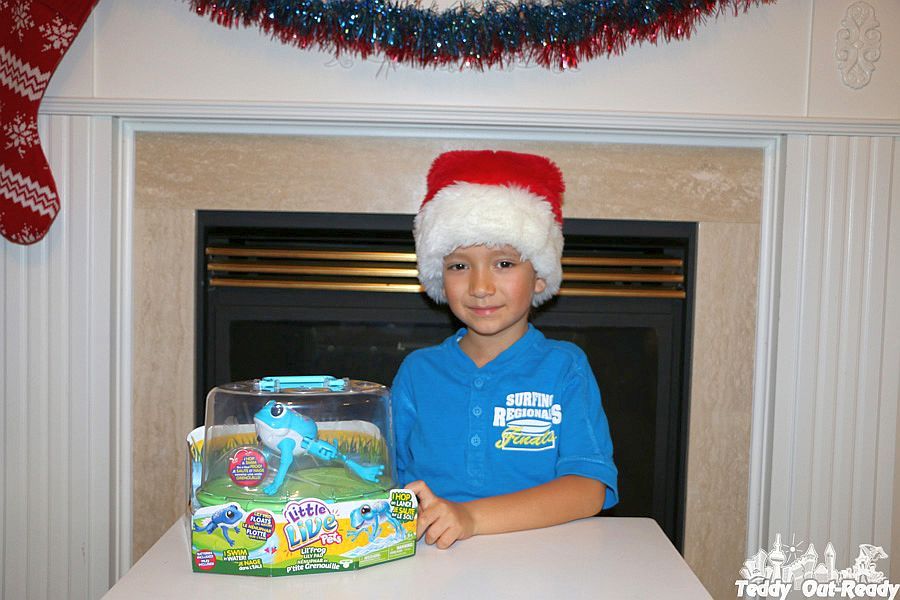 For our Canadian readers we are happy to give away
Little Live Pets
toy, one lucky winner will win
Lil' Frogs - A Frog with Lily Pad Habitat
. For your chance simply fill the form below and Good Luck!
a Rafflecopter giveaway
Read more ...