Being a mom is not the easiest job ever. While talking about who is better mom or not, who does more than other and judging for every miss or hit in our family journey, let's just take a break and simply relax for a while. We all have those
Bad Moms
moments when let our kids to watch cartoons on a tablet while have some own time or eat cereals for breakfast, lunch and dinner. These days when women try to balance job, motherhood, kids, tasks and assignments, the demands of family members and society insisting you are so smart, you can do it all. Unfortunately, mothers put more and more responsibilities on themselves and try to be these perfect
Pinterest
moms with high salaries and a perfect look, hosting incredible backyard campout parties. If you think it is time to show that we already do our best for our family, then
Bad Moms
moving which is now playing in theatres is for you!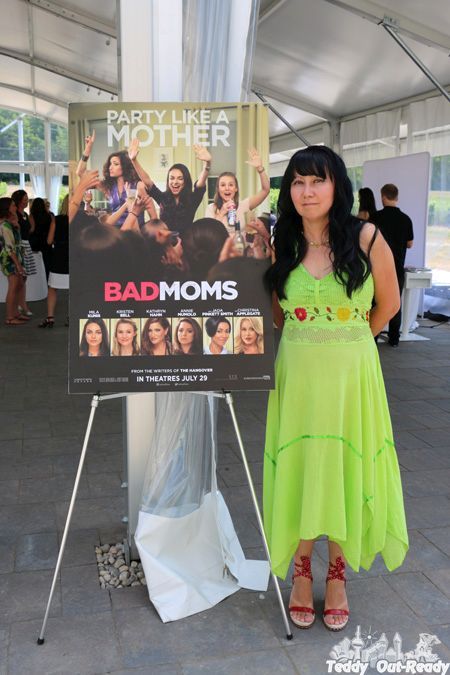 This July I was invited by
eOneFilms
to spend a day off with other moms influencers to watch the movie preview
Bad Moms
and discuss what is all about being a good or bad mom. Our retreat also included a visit to
Niagara-on-the-Lake's
Chateau des Charmes
winery, a wine tour, a lunch on the open air patio from
Vintage Hotels
, pampering and wine (of course).
Though it was a one day retreat, I think it started weeks before when I told our folks that I was heading to
Niagara-on-the-Lake
to enjoy a day of luxuries. The thought that I am going there brought positive feelings and excitement even before the special day started. While I totally did not like
Hangover
movie,
Bad Moms
is absolutely different one and even with their some not so appropriate jokes, the movie is amazing and fun, mostly because it exactly reflects how overworked and fed up mothers feels. I liked when
Mila Kunis
's character
Amy
says that we all have bad mom moments and fails in our life and it is just fine. The movie presents various female characters and all of them look like from the real life.
Bad Moms
is so funny that I laughed all movie long till tears thinking that my make-up is messed up, but that's ok.
Then we discussed our bad moms moments after the movie screening at
Chateau des Charmes.
There we were treated with a massage, hair styling from
Chatters Salons
and delicious food and wine. It is nice to have a get away to realize that we all good bad moms at the end. We love our moments, fails and victories with potty training, school assignments, baking, schedules, laundry and grocery shopping, bed time routine and sleepless night, all those make us moms and fill our lives. After visiting
Niagara-on-the-Lake
and watching the movie we decided to meet more often. Moms need a re-treat once in a while but honestly speaking it does not have to be planned or expensive one. Even a movie night together would be perfect. Take your deserved break and come to see
Bad Moms
now playing in theatres.
My only suggestion is not to try to re-create what you see in the movie, even if we really want to, like splashing booze in a grocery store or speedy driving without bucking the belt. Have fun!