Disneynature's Monkey Kingdom
opens today in theatres, great addition to all
Disneynature
movies intended to bring the most amazing experience on planet earth to a big screen. Last week we had a chance to join advance screening of
Monkey Kingdom
in
Toronto
. Filmed on the
South Asian island
of
Sri Lanka
with beautiful nature scenes, the story is about macaque monkeys living among ancient civilization ruins.
I would never have thought that macaque society has complex class structure reflecting how each monkey has to behave, what to eat and where to sleep. There is such a strict division between classes, that even little baby monkeys know what status each monkey has. Who to groom and how is very important. While we may consider monkeys living free surrounded by beautiful rich rainforests, the reality they have to fight for their food and opportunity to give the best to their kids same as we are.
Following the adventures of
Maya
, who has low social rank and has to be resourceful to feed herself and her newborn son every single day. Since she does not have any opportunity to taste delicious fruits on high branches of the fig tree,
Maya
needs to explore the near-by area and find food for her son even if it is dangerous like diving into the pond surrounded by predators or eat a birthday cake.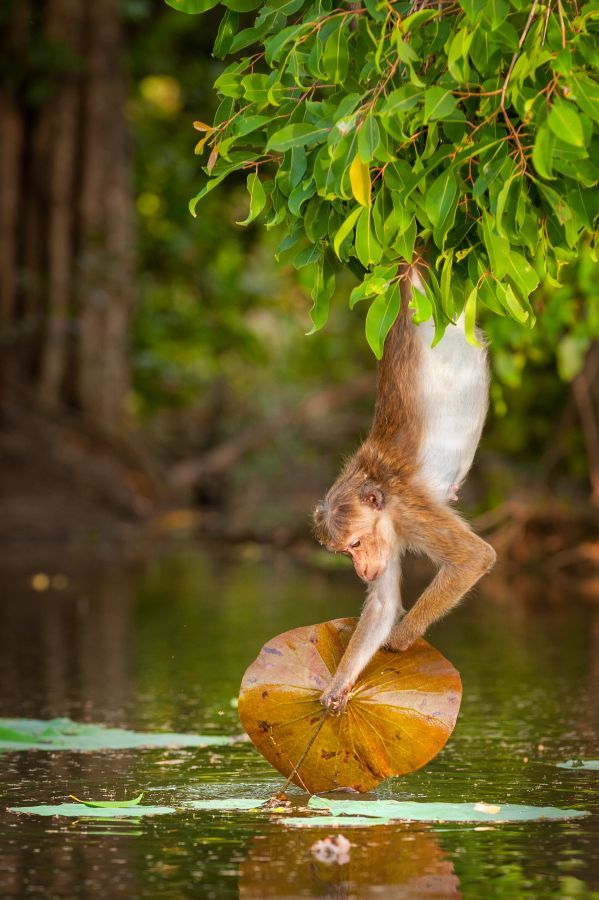 Even in
Monkey Kingdom
, social status can change if you are smart and eager to learn. When "ex-boyfriend" achieves the alpha status in macaque monkey hierarchy for being strong to fight rival tribes and building good relationship with other monkeys,
Maya's
world changes for better.
Overall, it is an amazing movie to watch with real animals in their natural environment. The diversity of wildlife found in
Sri Lanka
is impressive, from the mongooses and sloth bears to lizards and leopards. The scene of flying termites after monsoon season, (a phenomenon happens only one day a year) is one of the best moments of the movie.
See
Monkey Kingdom
opening week (April 17-23), and
Disneynature
will make a donation in your honor to
Conservation International
to help protect monkeys and other endangered species in their natural habitats.
The donations resulting from Canadians who purchased tickets during opening week of previous
Disneynature
titles have yielded the following results:
"Earth" - over 350,000 trees planted in Brazil's Atlantic Forest
"Oceans" - 4,500 acres of marine protected area established in The Bahamas
"African Cats" - 6,000 acres of savanna protected in Kenya •
"Chimpanzee" - nearly 8,000 acres of wild chimpanzee habitat protected