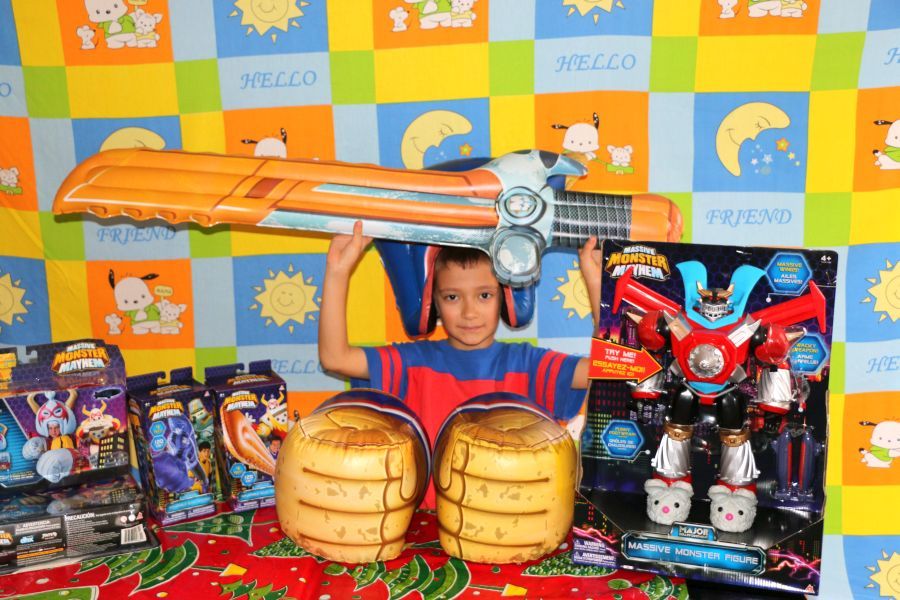 Teddy has been a fan of
Massive Monster Mayhem
since the show first was aired on TV. It was tough, smashing, physically challenging for participants but far from being serious. Episodes remind
Godzilla
ruining the city. Those buildings we see on the show mostly are foam-built buildings for kids to play. Teddy turned
Massive Monster Mayhem
into his own activities like fun pillow fights on weekends and created pixel art of show characters
Macho Cheese
and
RoBro
in his
Minecraft
game.
Just on time for holidays
Massive Monster Mayhem
released a whole line of toys kids will be excited to play with and receive as gifts. I think children would love these toys, because they are created for kids to have friendly fights, make them move, run, jump and have fun. Though our grandma does not like the show because she thinks it is cruel, Teddy likes his new
Massive Monster Mayhem
toys a lot. He used to have fun pillows fights, now he got lots of inflatable role-play toys and dress up items.
Massive Monster Mayhem
toys are really huge, for example giant 5-foot inflatable
Moon Ball
. This is the ball you can see in the game and it is so big that hardly can be moved through the house. Though
Moon Ball
is big, it is pretty lightweight, Teddy can move it easily. There are many ideas to play with this ball, Teddy suggested outdoor bowling or a bounce game.
Bash Armor
is great way to play with
Massive Monster Mayhem
toys. There are
Macho Cheese Inflatable Bash Armor
and
RoBro Inflatable Bash Armor
for kids to have fun. They come as extra-large inflatable head gear and fists. Teddy likes
Macho Cheese
character the most so his gear is our kid's favorite. Our kids can't wait to meet on holidays to have cool fights using Bash Armor.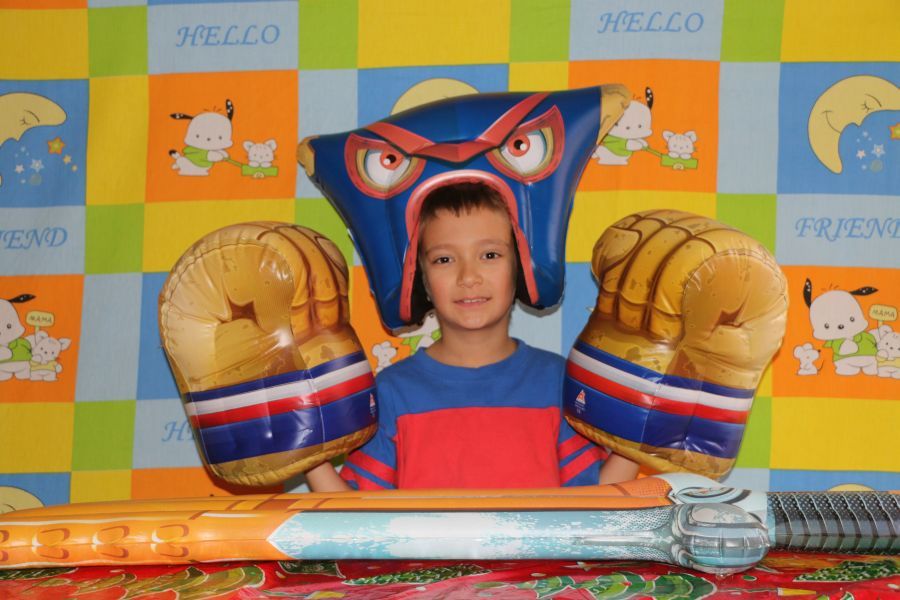 Besides huge head gear and fists,
Massive Monster Mayhem
also offers
Bash Weapons
to play. They come as enormous sword, ax or a hammer. Some of them are totally fun and not only for fights but often for teasing family members. They are perfect for parties and family gatherings!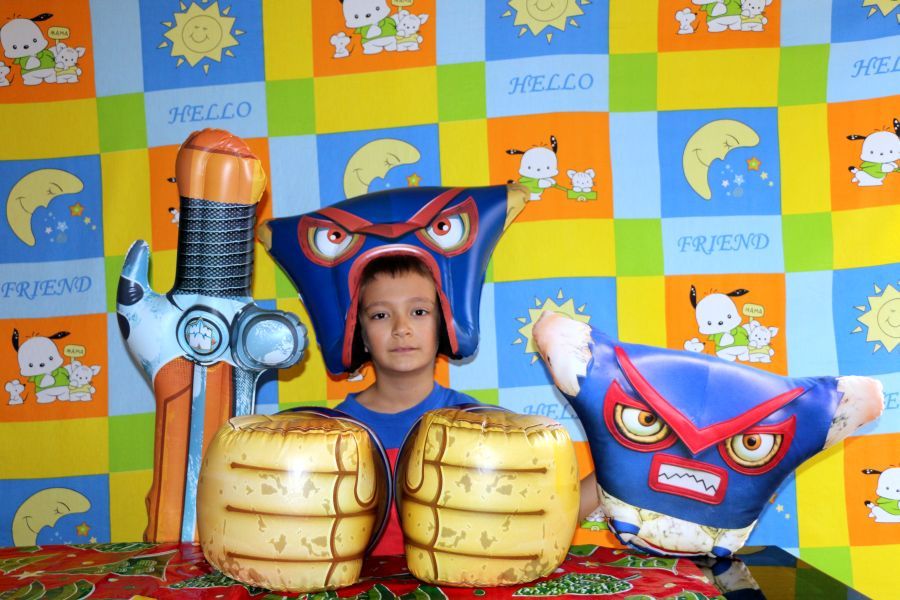 Fights are often amusing with action figures. And
Massive Monster Mayhem
has fantastic 16 inches tall monster figurines. We like our
Massive Monster Figure Major Disappointment
, it comes in full armour and the best thing in bunny slippers you can take off. It has glowing eyes, real monster voice and an extra accessory.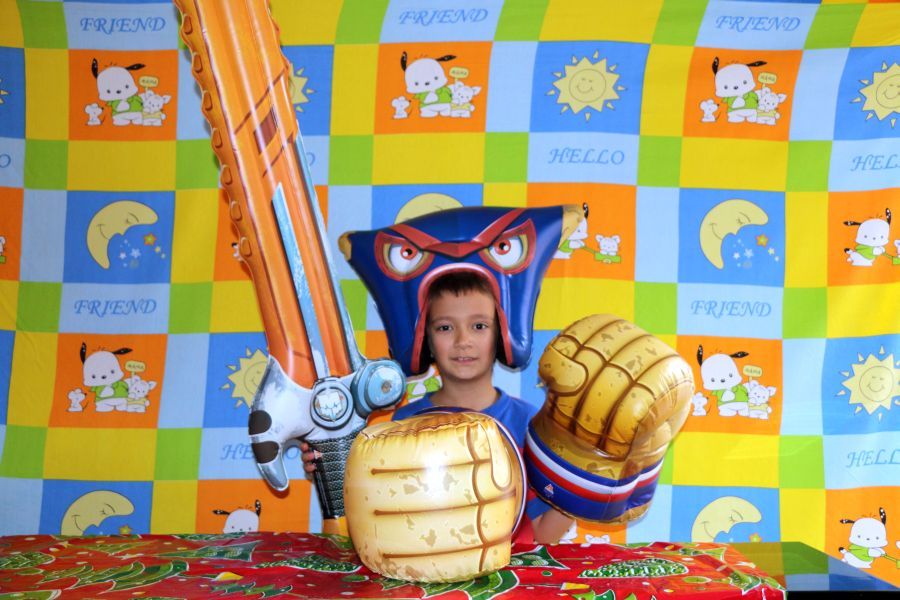 All these toys are available on
Amazon
, Target in US and at
ToysRUs
in Canada. Just for information - the inflatables do not include a pump in their sets.
Massive Monster Mayhem is an original show for kids 6–11 that combines live action and CGI animation with real competition and comedy. Each episode features three real-life kid heroes competing in a gauntlet of Intergalactic Battle Alliance challenges to become Earth's champion and face off against Master Mayhem's league of monsters in the ultimate "Monster Mashdown." The unique series combines cutting-edge, real-time CGI and pre-visualization technology.
Disclosure: This post may contain affiliate links, which means we may receive a commission if you click a link and purchase something that we have recommended.