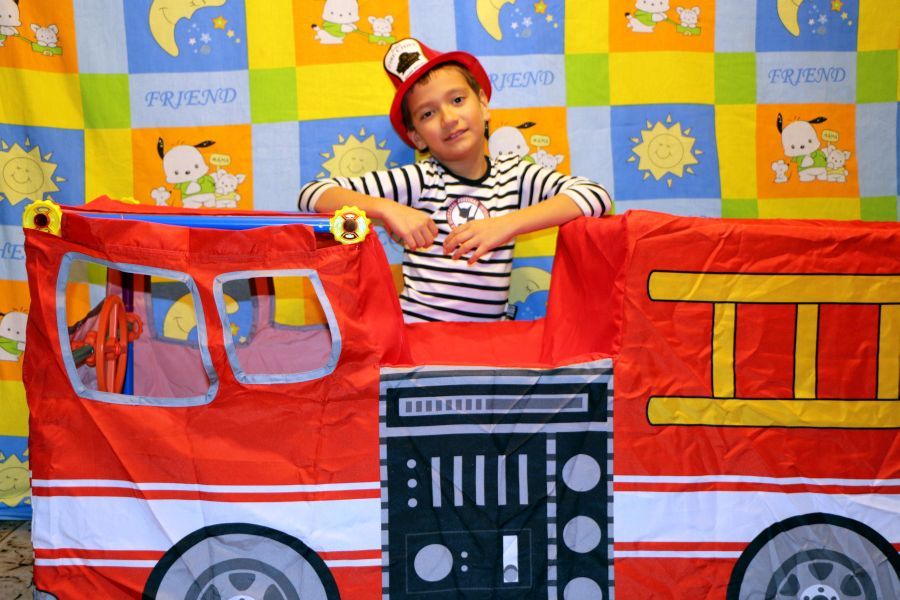 There are never enough toys for kids to play, every year they become more interesting and sophisticated. In the world of digital devices, when our little one is more interested in computer games we are excited to find toys that makes children think, play, build something and ignite their creativity.
Antsy Pants
give endless hours of play when children can build, create and imagine.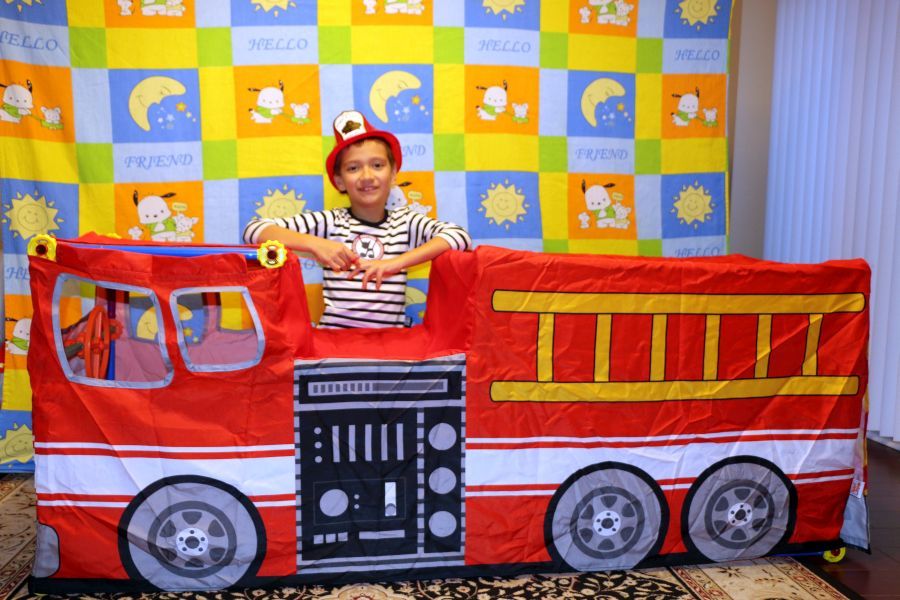 Teddy likes playing with
Antsy Pants
sets. For us they are two parts of the play. First one when we assemble something using
Antsy Pants
Snap-and-Click
poles and connectors. It is actually very easy to connect poles together; Teddy did not have any difficulties with them. Poles come in different sizes and colors, so it gives opportunities to build something special starting with just few poles.
We tried two sets; first one is
Fire Truck Vehicle Kit
. It includes poles, connectors and a firetruck cover. Following the detailed instructions from the booklet Teddy put connectors together, so we got kind of
"skeleton"
of the truck. Then we put the cover on and got amazing firetruck with cut-out windows, rollup doors and roll back roof. This set also includes a steering wheel to attach. And the truck is ready to serve and bring hours of imaginative play. Such a wonderful way for children to pretend they are firefighters and hurry to save people's lives.
The second set Teddy likes to play is
Farmer's Market
set. This set comes without poles and connectors and it includes
Farmer's Market Cover
with fabric awning, counter top, write and erase sign and striped pole sleeves. To make Farmer's Market stand you need to have one of
Antsy Pants Build & Play Kits
to build the frame of the stand. Since we already had another
Antsy Pants
kit, Teddy easily made
Farmer's Market
stand. It is definitely fun time playing with Antsy Pants sets, they are lightweight and kids can play indoor and outdoor. Teddy can easily move
Farmer's Market
stand or Firefighter Truck from one room to another to play or take them to our backyard. He used
Farmer's Market
stand as
Trick-Or-Treat
station, plays fun games during weekends.
Antsy Pants
kits give opportunities to kids to build structures they want, and not limited to the creations provided in the official booklet. For example, Teddy likes playing a traveller and using Antsy Pants sets he built
Sentry
post and London's telephone booth for his games inspired by his visit to
England
and
Paddington
movie.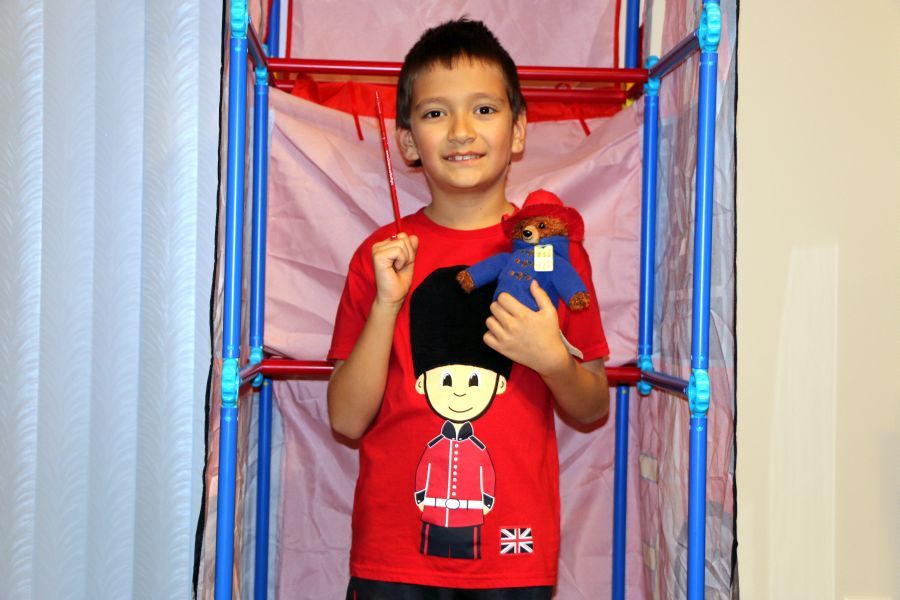 You can find
Antsy Pants
Build and Play Kits and Covers made for hours of limitless fun at
Indigo
stores across Canada. This fall, Indigo also features the latest
Active Play
line from
Antsy Pants
that is perfect for those soon-to-be little athletes!
Disclosure: This post may contain affiliate links, which means we may receive a commission if you click a link and purchase something that we have recommended.