My Little Pony
series continue to amaze viewers with adventurers of favorite pony characters. The recent Shout! Factory DVD release
My Little Pony – Friendship Is Magic: Friends Across Equestria
invites us to join
Twilight Sparkle
and her very best friends -
Applejack, Rarity, Pinkie Pie, Rainbow Dash, Fluttershy
and
Spike
as they learn about true value of friendship where they live in
Ponyville
and beyond, across the vast kingdom of
Equestria
.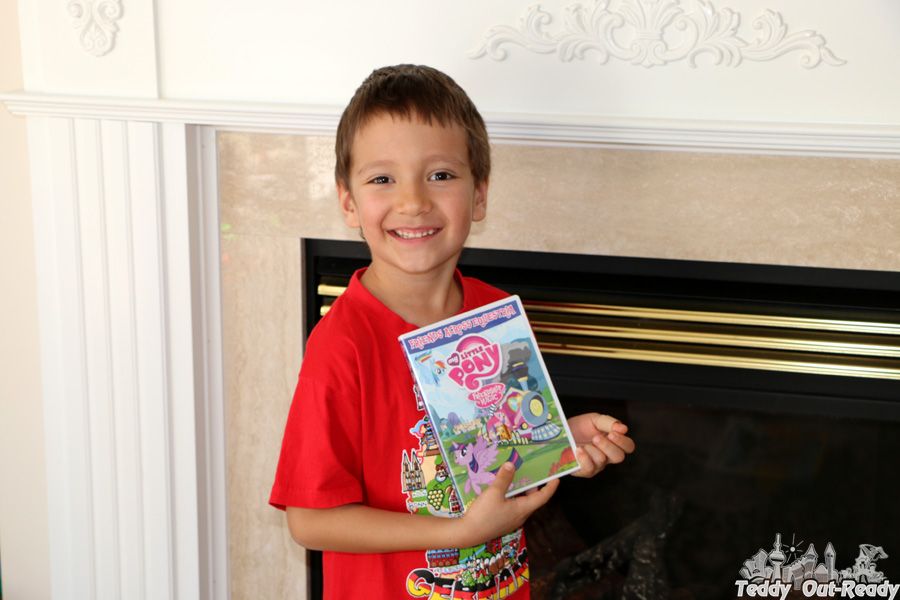 The DVD has five episodes and starts with
Fluttershy
and
Discord
chatting in a good company over a cup of tea as they do it weekly.
Discord
becomes very upset when find out that
Fluttershy
did not invite him to
the Gala
and decided to find his own way to get an invitation. Searching everywhere with no luck and almost ready to give up, Discord gets a ticket to the Gala in the mail. Since the invitation to
the Gala
is for two, Discord who is jealous that
Fluttershy
invited
Tree Hugger
, decides to invite his own friend who at first is not welcome at beautiful evening. The party promises to have lots of challenges for the organizers including
Twilight Sparkle
but the magic of friendship is here to help everyone.
There are lots interesting moments these pony stories, same as in real life for every child and adult. The series teach how to keep your friendship when you far away like in
"Amending Fences"
or how to help each other in a difficult situation. In
"The Mane Attraction"
you will find that the friendship between
Pinkie Pie
and
Applejack
is still strong even though they took different life paths. True friends are always ready to help no matter what surroundings or situation they have. Enjoy the episodes are they present the power of friendship and see how
Little Ponies
make new friends with the most powerful magic in
Equestria
. Teddy liked watching this new release, making some remarks from time to time that these are good friends and once that it was so mean. Do not want to spoil you with the plot, but
My Little Pony – Friendship Is Magic: Friends Across Equestria
is a good treat for every
My Little Pony
fan.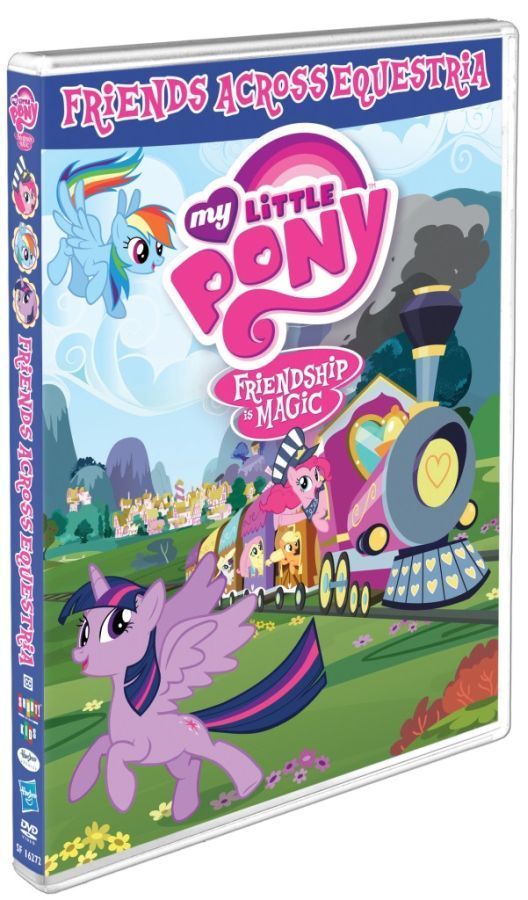 The DVD also includes
"The Magic Inside"
sing-along bonus and 100th episode in the series -
"Slice of Life"
.
We are happy to give away a copy of
My Little Pony – Friendship Is Magic: Friends Across Equestria
on DVD to one lucky reader thanks to Shout! Factory. The giveaway is open to US and Canadian residents only and ends April 5, 2016.
a Rafflecopter giveaway