Car is our second home and we need to make sure it is clean and ready for a safe driving. Sometimes it is not easy to keep a car clean as little kids (and adults) mess inside a car and our trip is surrounded by coffee cups, crackers, banana peels and plastic bottles all other the floor.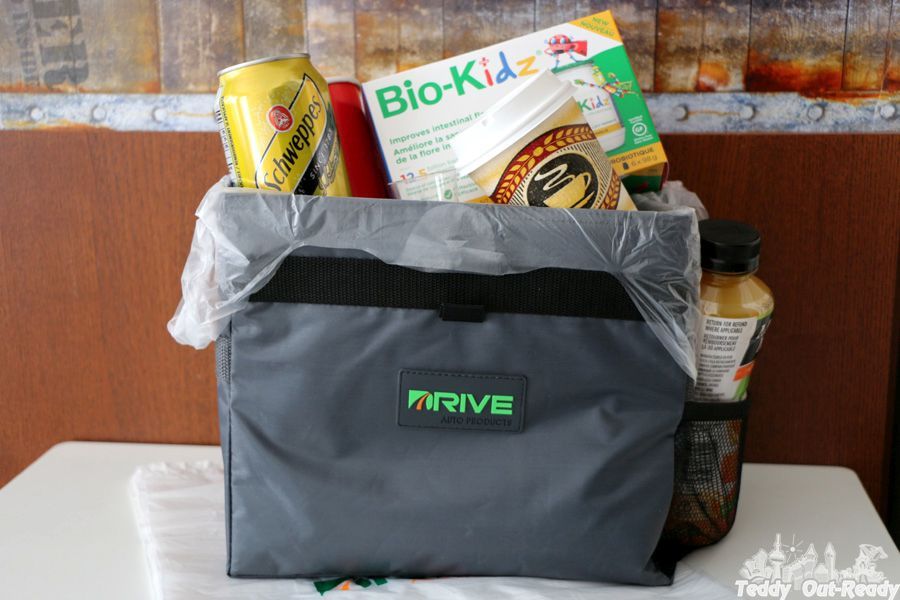 We definitely needed something practical and compact to put our trash and I think we found exactly what we were looking for.
DRIVE Car Garbage Bag
is a trash bag for litter designed specifically for using in vehicles. It perfectly fits small spaces and can be folded when not using. The quality of materials it is made of is very good. I really like the color of the bag - dark blue which does not resonate with other items in our car. You can hang the bag on the back of the seat as
DRIVE Car Garbage Bag
comes with adjustable strap. The best thing the bag comes with disposable 20 Pack Trash Liner which easily locked with special little side hooks. Mesh side pouch pocket is very convenient to keep bottles, cups or tissues.
When we leave a car, there is no need to carry all the garbage in your hands just take a liner bag with all the garbage and throw it away (into the bigger bins).
DRIVE Car Garbage Bag
is a good container to keep some extra items too, we find it perfect to put some books and puzzles for our kiddo along with mini construction sets, snacks for pets and other essential items.
It is nice to see our car neat and organized; now I am thinking to make gifts to my friends hoping they would love using
DRIVE Car Garbage bag
as we do. Now the price is only
$14.97
on
Amazon.ca
for this quality product, check it out.