There are lots of companies offering various screen protectors for our valuable digital devices. Prices are ranging from as low as $5 and going up not always reflecting the quality. After using different screen protectors I came to the point that you need to try few ones to find which one to fit you the most. Devices you need to protect also differs in sizes, models and usage. For example for smartphones I prefer screen protectors to be durable, long lasting and reducing a sun-glow because I use it more often and almost everywhere, and for tablets which we use less, clear, strong and thin screen protectors.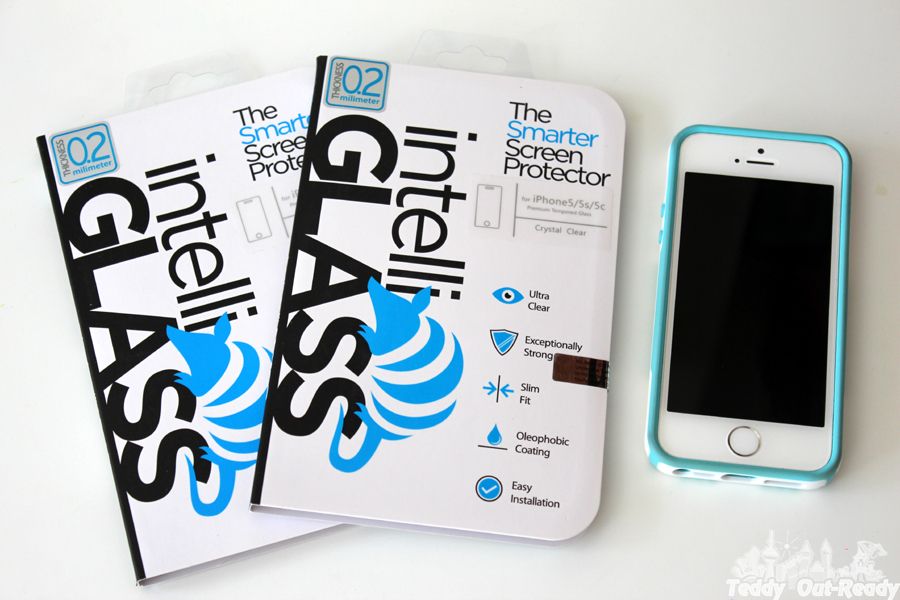 intelliGLASS
is a new line of products to bring the best protection to digital devices. It uses an advanced silicone base layer to adhere to a phone or tablet without chasing bubbles and leaving no residue. Why it is called
intelliGLASS
because the screen protector has an ultra-hardened REAL glass layer for high scratch resistance. Same layer is not only for scratch resistance but also for defending a device against knocks and punches. Special coating is to protect the screen against smuggest and oil fingerprints in the worst case when kids tend to see something interesting.
The
intelliGLASS
kit for my
iPhone 5S
I received contains everything I need to apply properly the screen protector. It is pretty useful to read instruction and watch
intelliGLASS set-up video
first. The cleaning takes just few moments to apply. It has an alcohol swap, a microfiber cloth and new to us the dust removal tape to clean the entire screen. After cleaning process it is time to put
intelliGLASS
, what was pretty easy. It looked like my phone and the screen protector created for each other. I, honestly speaking, did not have any bubbles after placing
intelliGLASS
, miracle! But still used the squeegee card to make sure everything is fine. Now I have super thin, crystal glass screen protector that also delivers maximum scratch resistance.
For more information please check the company
web site
. For our readers we bring an opportunity to win one of
intelliGLASS
products, winner's choice. The giveaway is open to
Canadian and US residents only
. For your chance simply fill the Rafflecopter form below and good luck!
a Rafflecopter giveaway