I eat and cook rice my whole life, it is our family tradition and goes back deep into long family history. This delicious food can be soft and tender, dry and slushy, everything is in chef's hands to create delicious masterpiece. Even though we know much about rice, there is always great to learn more from professionals like
Chef John Higgins
,
Director of Toronto-based George Brown Chef School
– Canada's leading chef school and one of the top culinary schools in North America.
We recently had a chance to join
"Family-Friendly Rice Dishes in an Instant"
for a demonstration, tips and tricks on preparing easy and fast rice dishes for the whole family. Thanks to
Minute Rice® 100% Natural Instant Rice
and
Chef Higgins
we learned a lot about benefits of instant rice and were able to try some delicious
Chef John Higgins
recipes. Busy moms (and dads too) can take advantage of nutritious instant rice and in less than 10 min have nutritious food ready using
Minute Rice® 100% Natural Instant Rice
. Available in two varieties –
Premium Long Grain White Rice
and
Premium Whole Grain Brown Rice
–
Minute Rice®
and takes only five minutes to prepare for white rice and ten minutes for brown rice.
Top 10 Rice Cooking Tips from Chef John Higgins, Director of George Brown Chef School, a judge on the Food Network's Chopped Canada & former personal chef for the Queen Mother.
When boiling rice, substitute water for broth to add flavour to the rice itself and your dish.
Cook rice in coconut milk for a mildly sweet flavoured rice which pairs well with curry dishes and other spicy recipes.
Add spices to the rice's cooking liquid for an aromatic and flavourful base to your dish.
Don't leave your seasoning until the end. Introduce the flavours of your dish early on. For maximum flavour, add the herbs or spices your recipe calls for into the rice's cooking water.
Enhance your rice dish by adding frozen vegetables. Rather than cooking the vegetables separately, though, condense your cooking time by adding them to boiling water before you begin cooking the rice.
Add dried fruit – such as craisins, raisins, dried blueberries and currents – to your cooking water to draw out the sweet fruit flavours which will infuse your rice with a savoury taste the whole family will enjoy. I really like that!
Instant rice in particular is quick and easy, making it a convenient and nutritious family option.Prepare the rice the night before to save time in the morning.
Infuse the rice with your favourite flavour of tea for a fragrant, subtle gourmet taste. Steep a pot of tea and use the liquid to cook your rice instead of using plain water.
For a zesty citrus spin on your rice dish, grate lemon, lime or orange zest into the rice's cooking water as it's boiling.
Cut cooking time - using instant rice in a dish can cut in half the time it takes to prepare
Some of
Chef John Higgins
Rice Cooking Tips were new to us mostly because we cook major dishes with rice but always excited to learn something new. When I prepared
Pear and Cranberry Rice Pudding with Chocolate Crunchies
under
Chef Higgins
guidance at
George Brown Chef School
kitchen it was such a delicious treat! I was so proud and impressed: "It is me who prepared these yummy treats!" After our family members tried them, they are asking for this dessert every single day.
Minute Rice® 100% Natural Instant Rice
is not only quick and easy to prepare, but also healthy, nutritious, 100% natural and Non-GMO Project Verified. These days I try new recipes, our family gathering for summer need some quick dishes and
Minute Rice® 100% Natural Instant Rice
is exactly what we need. I also booked one box of
Premium Whole Grain Brown Rice
for our upcoming Paddington Party and I am sure it is going to be a hit.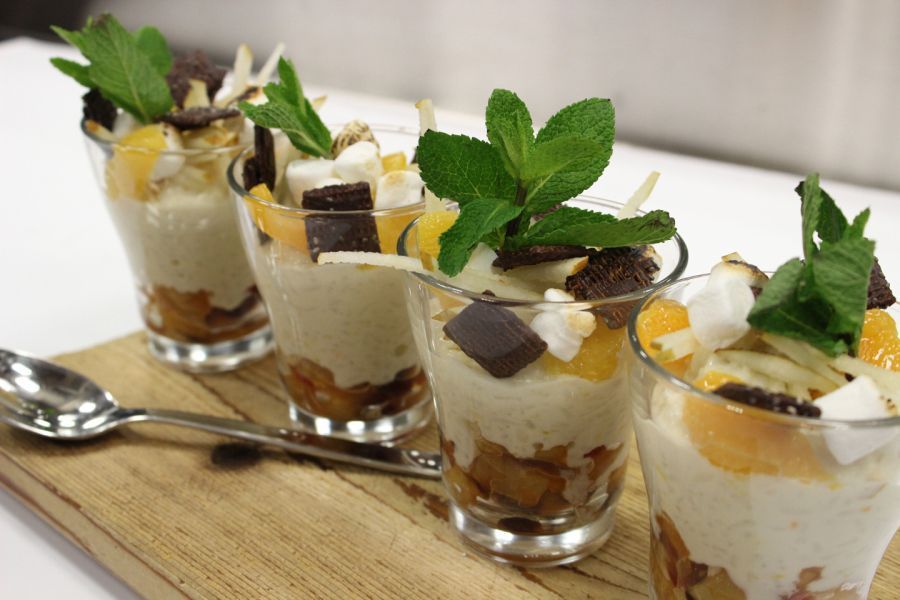 Today I'd love to share delicious
Chef John Higgins
recipe:
Pear and Cranberry Rice Pudding with Chocolate Crunchies
Prep Time: 10 min
Cook Time: 10 min
Servings: 4
Ingredients:
3/4 cup (175 ml) uncooked Minute Rice® Instant Premium Long Grain White Rice
2 tbsp (30 ml) dark or milk chocolate, chopped
2 tbsp (30 ml) Rice Chex cereal
1 pear
2 tsp (10 ml) butter
1 tbsp (15 g) dried cranberries
4 tbsp (60 ml) sugar
1 can (175 ml) coconut milk
1 tbsp orange zest
pinch of salt
1 egg
1 tsp (5 ml) vanilla
1 orange, diced
Instructions:
Melt chocolate in the microwave, using a ceramic or glass bowl, for 20 seconds. Mix in the Rice Chex cereal and stir to coat with chocolate. Transfer to a tray lined with wax paper, separating pieces to dry and cool down. (Place in refrigerator or freezer to cool quickly).
Dice pear into even pieces.
In a hot non-stick pan, cook the butter and diced pear for 5 minutes. Add 1 tbsp of sugar, followed by cranberries. Set aside and allow to cool.
In a large saucepan, over medium-high heat, combine the coconut milk and rice, then add the 3 tbsp sugar and salt; bring to a boil. Add the orange zest, stirring constantly. Reduce the heat to medium-low. Cook, stirring often for 10 minutes.
In a bowl, beat the egg with the vanilla. Stir some of the hot rice mixture into the egg; then beat the warmed egg mixture back into the remaining rice mixture. Cook, stirring constantly for 1 minute. Remove from heat.
Place equal amounts of the pear mixture in the bottom of each serving dish, top with rice pudding, and then with mini marshmallows, chocolate-coated cereal, followed with the diced orange.
Tip: For a more gourmet presentation, top with additional pear cut into strips and fresh sprigs of mint.
Per serving (1/4 of recipe): 320 calories, 14g fat, 55mg cholesterol, 120mg sodium, 44g carbohydrate, 3g fibre, 24g sugars, 5g protein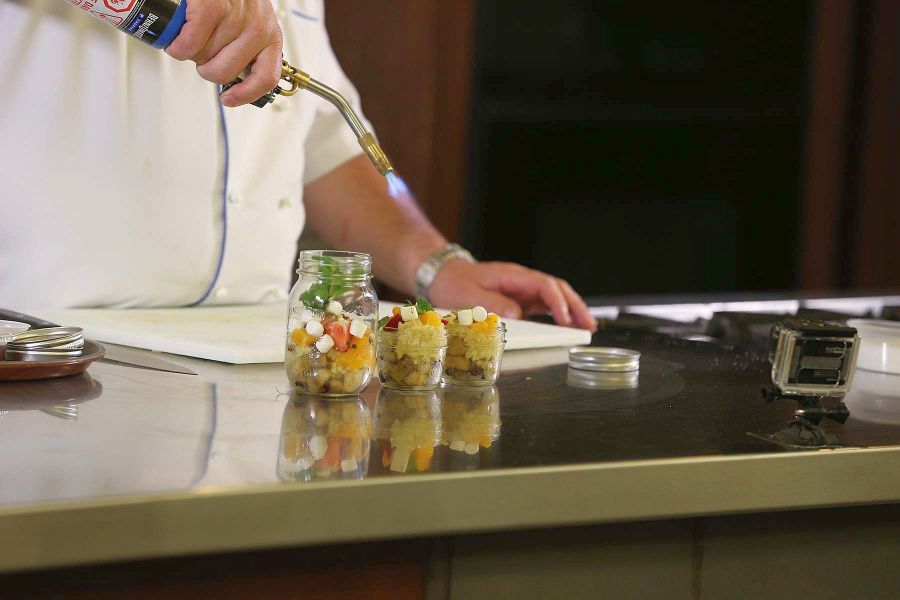 Save on your next purchase of
Minute Rice® 100% Natural Instant Rice
with this printable
$1 coupon
. For more information about instant rice,
Minute Rice
products and delicious recipes, please visit
MinuteRice.ca
.
And now is giveaway time, one lucky
Teddy Out Ready
reader will win a case of
12 boxes of Minute Rice® 100% Natural Instant Rice ($60 value)
.
The giveaway is open to Canadian residents only and ends June 1st, 2015. Good Luck!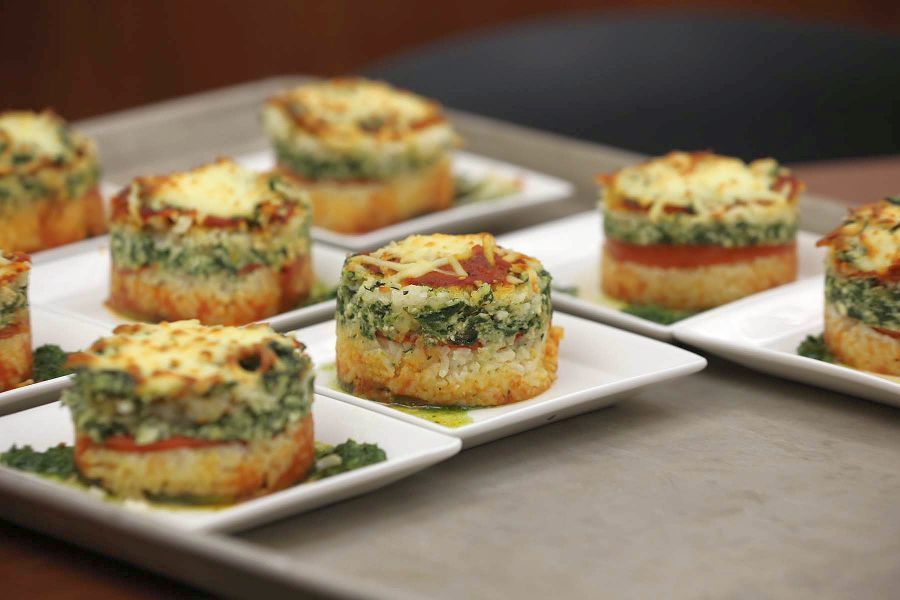 a Rafflecopter giveaway