BabyBjörn
products became extremely popular around the world. This brand is one of our favorites. Quality, design and dedication
BabyBjörn
put into their baby gear you can absolutely rely on. The range of
BabyBjörn
products grows every year and now includes travel cribs, plates, feeding spoons, smocks, bibs and more. Safety, quality and style have always been the company priority, that's why new parents, families and friends always choose this brand to buy reliable and stylish baby products.
When we were invited to learn about new product launching exclusively in Canada, it was an opportunity I did not want to miss. Baby bouncers existed for a long time and were family favorites for a good reason. Babies love cuddling, babies love soothing, babies are honest and if they do not feel comfortable you know this right away. I think the most amazing moment to watch when a mother is putting baby to sleep and singing a lullaby. My grandmother had a bouncer made by hand to make sure baby feels comfortable and easily fall asleep.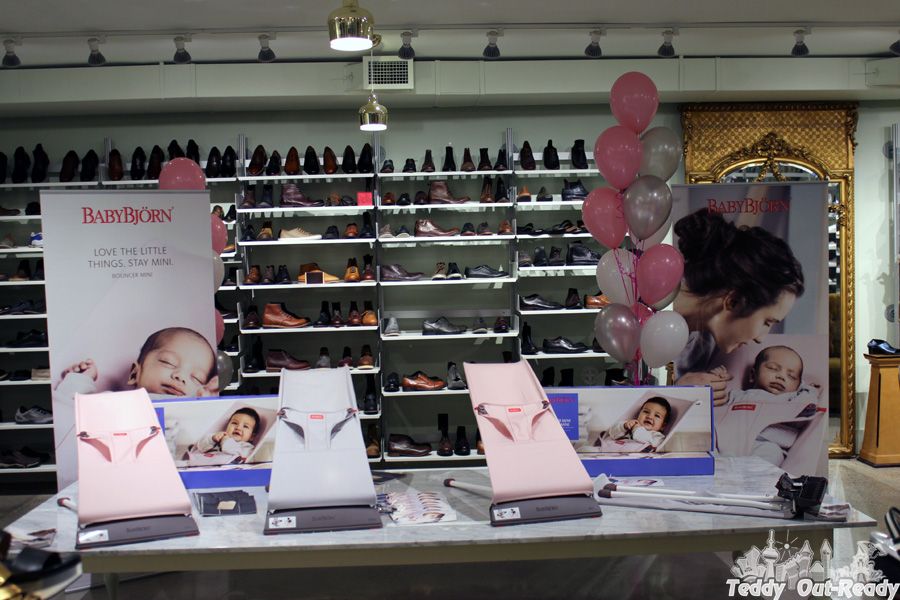 It is amazing how much support
BabyBjörn
has brought all these years and continues helping new parents with their needs. New
BabyBjörn
Bouncer Mini
, coming to Canadian market this year, presents latest
Baby Bjorn
development and intended for babies from newborn to 6 months. The first few months with newborn baby are the most difficult (sleepless nights, lack of energy, cries, feeding and diapers), especially when you have no one around to help you. I would get everything to make my life easier during first six months with a new baby. New
Bouncer Mini
offers a natural rocking motion that soothes baby and helps develop balance and motor skills. It designed to be super comfortable for babies, supporting newborn baby's neck and head.
Bouncer Mini
is not only conveniently mounts into two different positions—play and rest, it is also taken anywhere you go - to the park, visiting family and friends, at the backyard and playgrounds thanks to detachable legs which makes the "folded" version being flat and easily fit into a car, wagon or even a bag to take with you. The good reason to cheer up,
Bouncer Mini
does not require any batteries or a power supply to operate.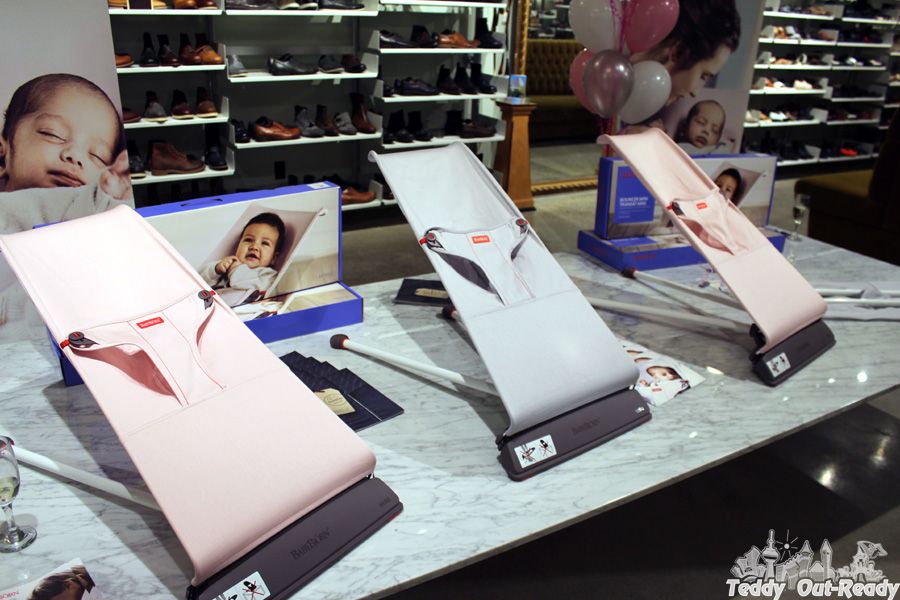 Big credit goes
BabyBjörn
for textiles used in their products, and
Bouncer Mini
is not exception. Made of high-quality, machine-washable 100% cotton,
Bouncer Mini
does not have any harmful and allergenic substances what is very important for little babies.
New to Canada
Bouncer Mini
will be available in June 2015 at select retailers for $159.95. There will be two colors to choose from, light pink and silver. I have chosen silver for myself, since I am not sure who I am going to have – a boy or a girl, but honestly speaking both colors look amazing.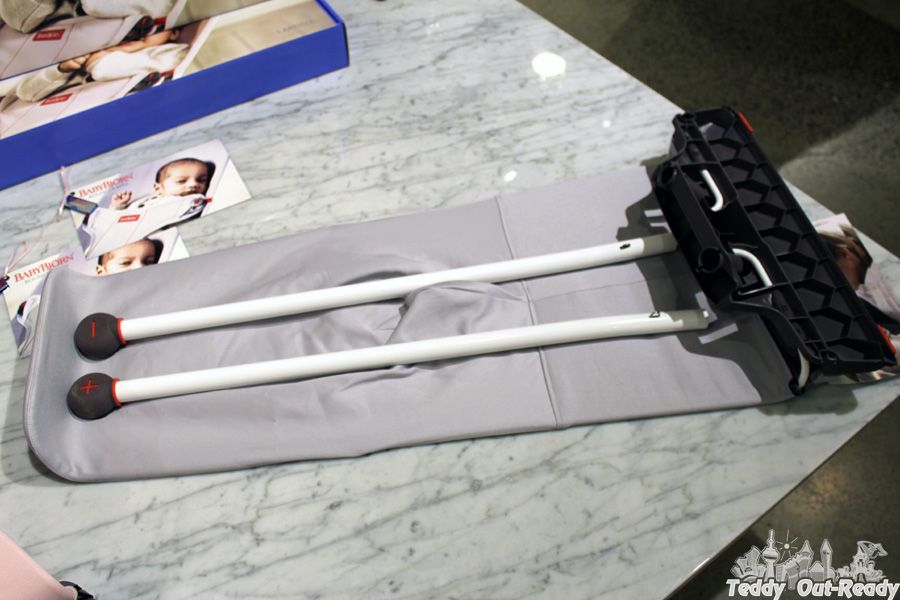 To celebrate the launch of
Bouncer Mini
in Canada, we are excited to host a giveaway thanks to
BabyBjörn
. One Teddy Out Ready reader will win an amazing Canadian-exclusive
Bouncer Mini
.
The giveaway is open to Canadian residents only & ends June 5, 2015.
a Rafflecopter giveaway