Our active lifestyle requires significant resources as physical as emotional. Being a busy mom and having an active toddler is not the easiest that is why when I was given an opportunity to review
Krill Oil by Everest Nutrition
I was excited to do that. It was also a way to think and care more about myself.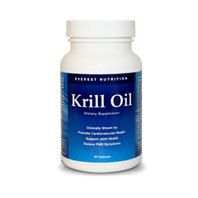 I learned that
Everest Nutrition's Krill Oil
is extracted from Krill, very small, shrimp living deep within the waters surrounding the Antarctic.
Krill Oil
product was shipped to me few weeks ago, it was a nice blue color bottle, the color which reminds me ocean, sea or something related to the water. That time I was not in my best mood dissatisfied with everything in my life including myself.
It is recommended to take two capsules daily for regular use and for intensive one take two capsules twice a day. So I started taking two capsules daily, I found them smell like fish and like that, even after reading some reviews that there were not. I also like that they made in capsules so they do not stuck in a throat as other non-capsule made medications.
I was reading
Everest Nutrition
Krill Oil
's research report to learn how I can benefit from taking the supplement. Here are the
benefits of omega 3 krill oil
I found good for my health: abilities to support joint health, boost your energy, reduce aging and promote heart health.
After taking
Krill Oil
for few days I noticed changes in my body, first in joints, I stopped feeling that slight pain in my legs and neck. It definitely filled me with more energy since I started doing more tasks during the day. As for heart health I cannot measure that because I do not have any significant problems but I want to make sure I am on a healthy track.
Overall I started feeling myself much better, I compare it to the moment when you have a deep breath of fresh air but it lasts much longer. You see the world in a different perspective, and feel like everything is possible. Not sure if that feeling is seasonal or
Krill Oil
did most of the work or both. I will recommend for sure this product to my friends and relatives, because I want them to improve their lives and their health too. Better health is better life for everyone.
Disclosure: I received Everest Nutrition Krill Oil product to facilitate this review on behalf of Blog Friendly PR. No other compensation was received. All thoughts and opinions expressed on this blog post are 100% honest and my own.