The holidays are just around the corner and this time of the year is perfect occasion for families to spend time together, see favorite artists and listen to holiday music. This month
Will Stroet
,
JUNO
nominee and the star of
Will's Jams
on
CBC Kids
television performed in
Toronto
and will be to Vancouver on November 26 with his new Will's Jams Live Multimedia Show. The show is absolutely incredible and based on children's favorites from
Will's Jams TV
series airing on
CBC Kids
.
We had an opportunity to be at the
Will's Jams Show
in
Toronto
. It was really great concert and Teddy definitely had a good time there. It was nice to see how parents, kids and even grandparents were ignited
Will Stroet
interactive performance. The songs have very cool rhymes, I can even say that kids can easily remember the words like
Gene, Yvgene
and
good Hygiene
.
The musical show includes songs in English, French and some in Mandarin. Teddy who speaks English and French also learned how to say
"Imagine"
,
"Never Give Up"
and
"Work"
in sign language. Most kids spent the whole show on their feet dancing, jumping and having fun. Children played train game pretending they are moving wagons and made funny faces.
The show is not only entertaining but also educational and encourage kids to be more active, healthy, safe and learn new things using their imaginations. Proper hygiene, bike safety, wearing helmet, washing hands and eating more vegetables and fruits are just a few things kids learn through songs.
If you are in
Vancouver
, do not miss an opportunity to see
Will Stroet
and his
Backyard Band
this weekend. On November 26 ,
Will's Jams Live Multimedia Show
will come to
Roundhouse Arts & Recreation Centre
, Vancouver. For more details about the show, tickets and timing visit
Eventbrite.ca
.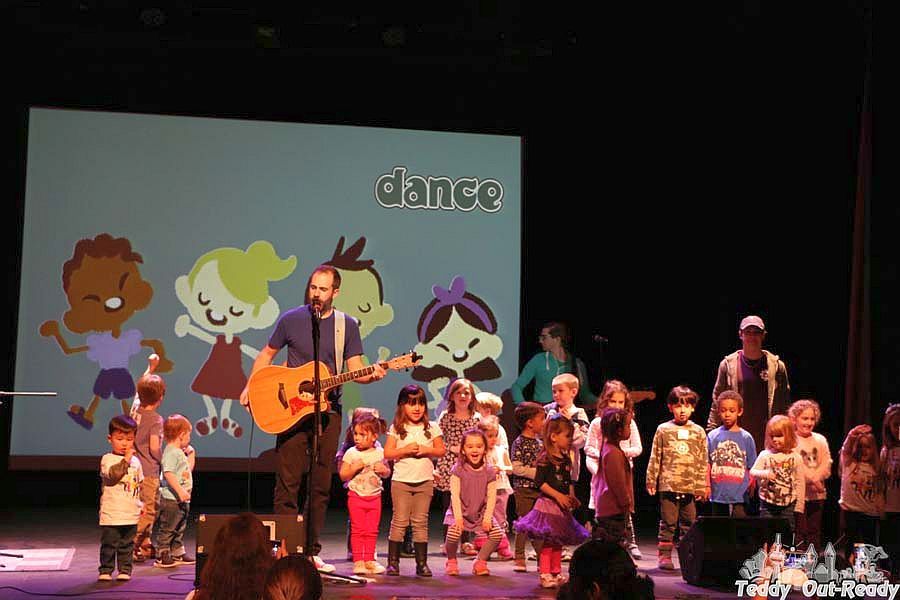 If you cannot attend the show, you can always watch
Will Stroet
on
CBC Kids
and check the wide selection of music releases on
https://willmusic.bandcamp.com/
site.