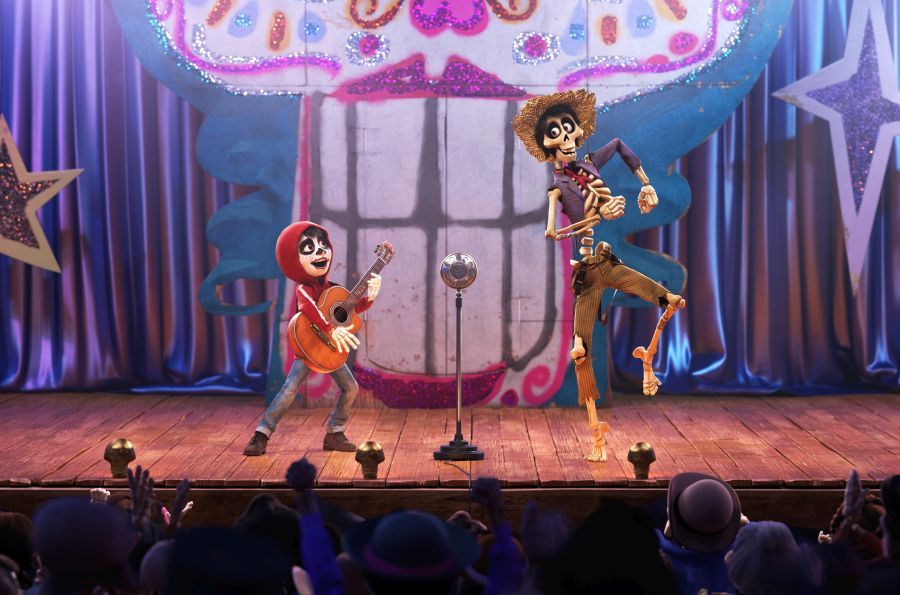 Coco
movie gave us a mix of emotions. It is such a heartwarming, family friendly and powerful from one point and sad, difficult for younger kids to understand from another. The movie follows
Miguel
and his family who about to celebrate
The Day of the Dead
with other people of the town.
Coco
is Miguel's grand grand-mother, they love spending time together. The family story when Coco's father, musician and a guitar player left his family and turns Coco's mom to banning everything related to music for generations.
On
The Day of the Dead
Miguel steps into
The Land of The Dead
where he becomes surrounded by skeletons and the land itself is a huge, vibrant and colorful.
The Land of The Dead
lives its own life, special and unbelievable. It has own rules, customs, police officers along with holidays, concerts, celebrities and parties. Miguel wants to find out more about his family history and prove that his grandmother and mother are wrong about their rejection of music in their life. He easily finds his relatives and they are happy to help and give their blessing to send Miguel back. The boy wants to find
Ernesto de la Cruz
, the legendary musician of his town who could be his relative too. In this journey
Miguel
meets
Hector
, who turns out to have no one living and remembering him. If nobody remembers Hector, very soon he will completely disappear. So deal is made between Miguel and
Hector
, Miguel helps Hector be remembered, and Hector helps the boy to get to his relative Ernesto de la Cruz. I think this friendship brings more than just a partnership.
Miguel
participates in music competition, meets Frida Kahlo during her stage design process and learn about
The Land of The Dead
.
Miguel
was always told to listen to his family because they want only the best for him. In this story despite of the ban of music, his "dead" relatives still show understanding and support. They are dead but have strength to step over the pain being left behind, feel and hear
Miguel
as their family member, what he wants, listen and perceive. Skeletons, dead people and death do not look scary in the story. The loss, betrayal and the possibility of being forgotten bring a lot of pain and tears. Coco is more than just children story. It is a story about life, family and dreams.
The movie opens in theatres today across Canada in 3D.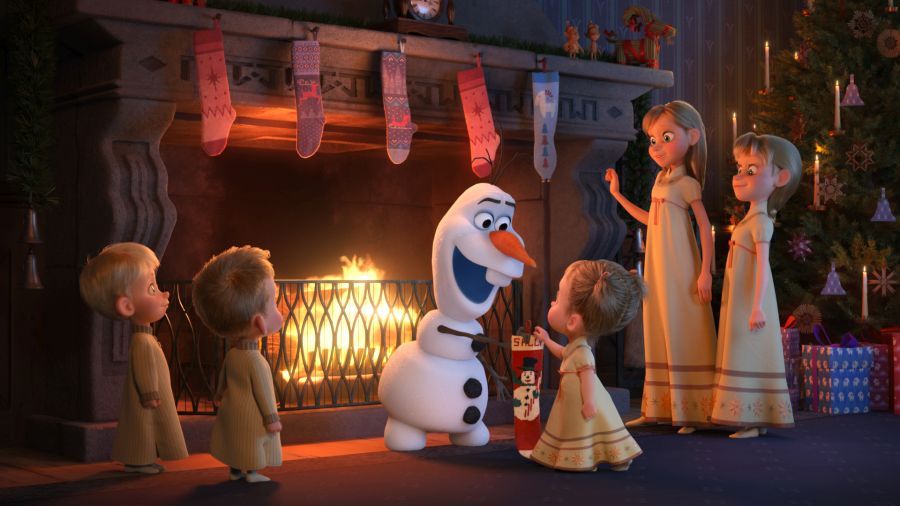 In addition to colorful and spectacular
Coco
movie, enjoy watching
Olaf's Frozen Adventure
21-min featurette. It brings back to the big screen favorite character including
Olaf
, who is on a mission to find the best holiday traditions for
Anna, Elsa
and
Kristoff
. There are four amazing new song to listen, hope you are going to like them as we did.