Warner Bros. Home Entertainment provided me with a free copy of the Blu-ray™ I reviewed in this Blog Post. The opinions I share are my own.
Scooby-Doo
has never been quiet and always something happens to him making his gang to be close and find what is going on. This month
Warner Bros. Home Entertainment
introduced a whole set of adventures of
Mystery Inc.
Team in new movie
Scooby-Doo! and WWE: Curse of the Speed Demon
.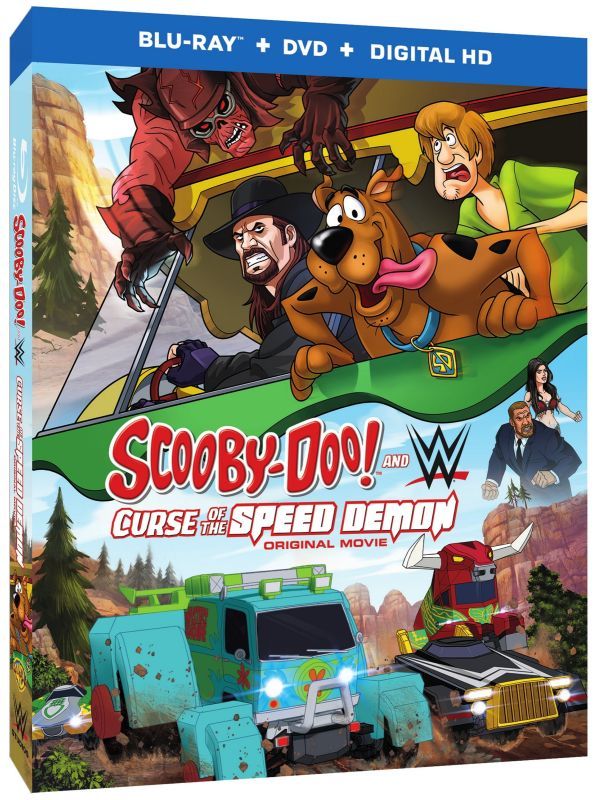 The new release presents
Scooby-Doo, Shaggy
and the gang along with
WWE
superstars work together to chase mysterious phantom racer. This racer known as
Inferno
terrifies all racing community and no one know who he is and where he comes from. To avoid the chaos and solve the mystery with scary phantom,
Scooby-Doo, Shaggy
and the team along with
The Undertaker
ready to take action to catch the trouble maker. From other point
The Undertaker
and his assistant had a chance to meet
Inferno
during the race and see what he is capable for. Phantom's destructive abilities and evil intentions turn out to be real ones so that
The Undertaker'
s assistant was taken to the hospital after the accident and an encounter with
Inferno
. It is quite a challenge to catch
Inferno
.
WWE
stars,
Mystery Team
and the police department, all participate in the chase. To find mysterious phantom,
Scooby-Doo
and his gang spend some time to understand what
Inferno
wants and what are the reasons of such behaviour. After some research they find out that
Inferno
is one of the racers who took part in races many years ago. But what leads him to turn out into the monster, strong and hateful, that's what everyone really wants to know.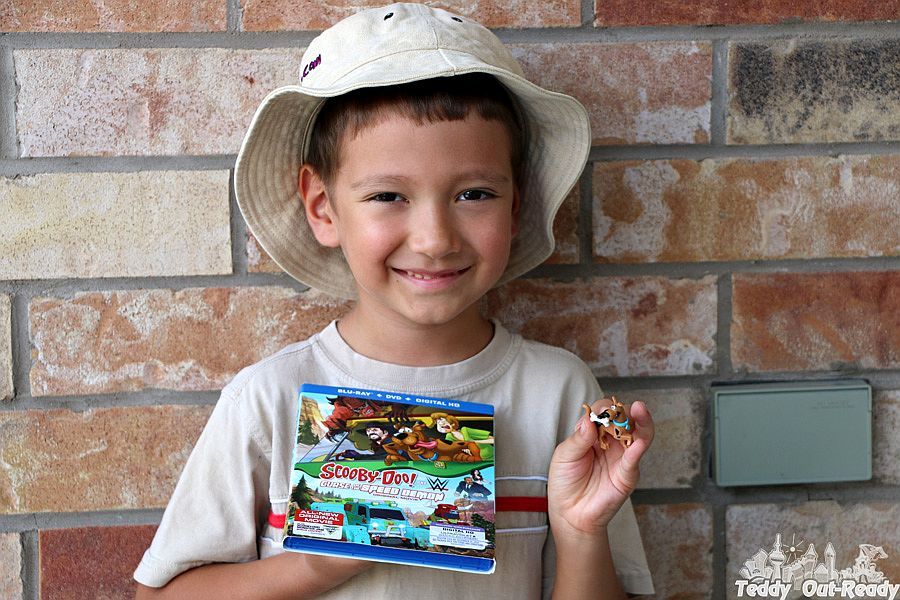 The movie is already out on Blu-ray, DVD and Digital HD this August. It features characters and voices of real
WWE
superstars like
Triple H, Shamus, Paige, El Torito, Rusev
,
Mr. McMahon, Stephanie McMahon, Lana
and others. There is also racing teams participating in the races and compete with each other like
Team Russia, Los Matadores
and
Team Legends
. While I am not a good at
WWE
shows I think cartoon versions of the superstars are definitely loved and watched by kids. The Blu-ray & DVD also has bonus Scooby-Doo Monster Jam content, a behind-the-scenes segment featuring
Scooby-Doo Monster Jam
truck drivers.
Check our experience at
Monster Jam
show in
Toronto
where we had a chance to watch
Scooby-Doo Monster Jam
truck in action:
Though there are lots of serious guys in this movie,
Scooby-Doo
definitely fits in with his funny looks and behaviour. Sometimes you need to go on adventures in a festive mood and with good laughs.