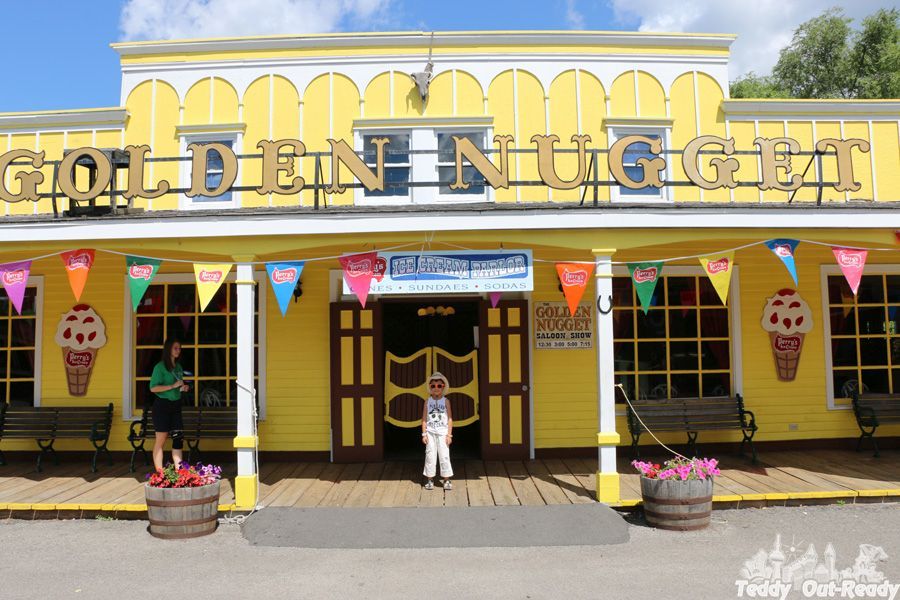 Martin's Fantasy Island
is located in
Grand Island, New York
and very close to
the Niagara Falls
. This summer we visited it second time and excited to share our experiences. We decided to spend a whole day at the park, because, based on our last year experience, there are so many things to do and watch. We arrived early to have an opportunity to cover as much as possible of what the park has to offer. While the park almost does not have many lineups to the rides, to some of them, very popular ones like
Silver Comet
, you still need to wait. Our first activity was paddling in a boat around
Indian village
, and then we went to
Mega Disco, Rock & Roll
rides and few more.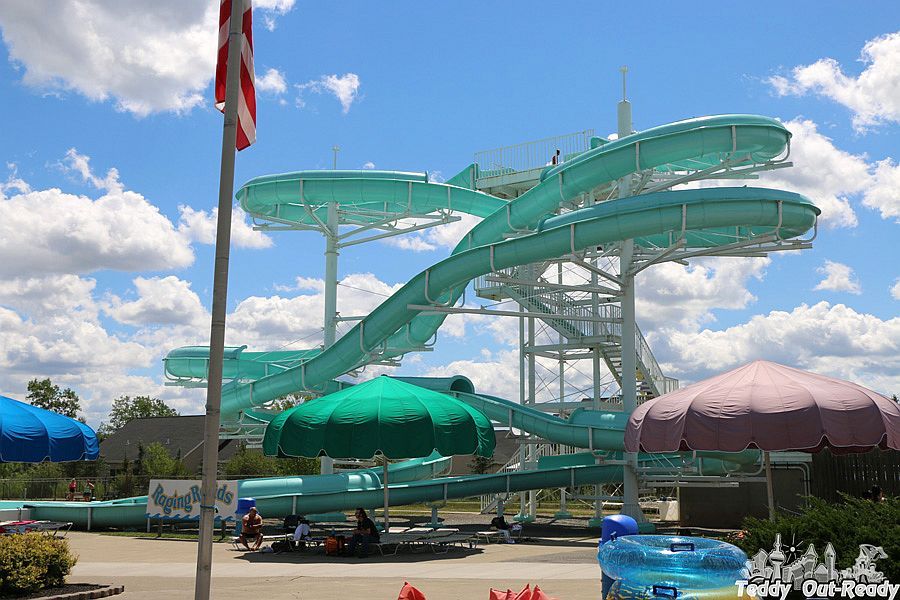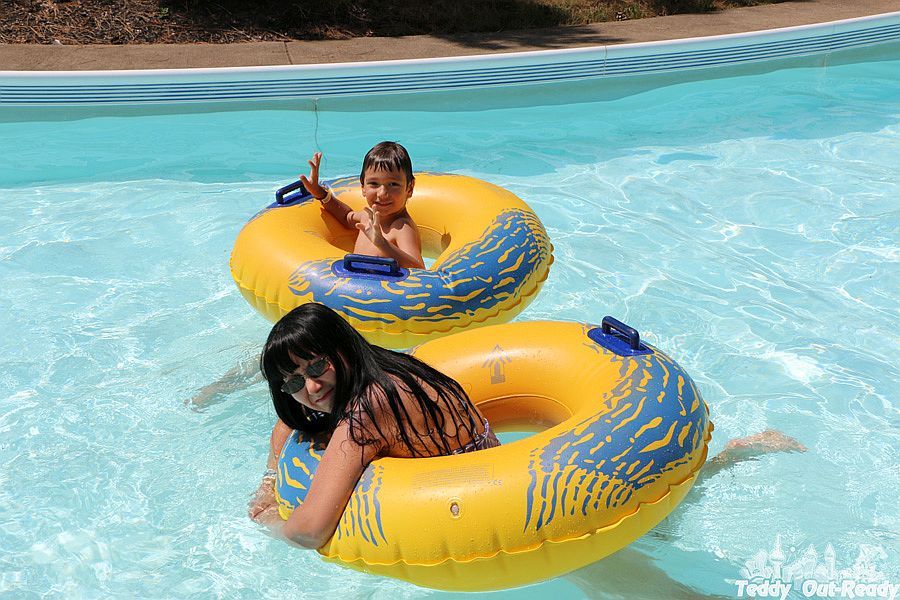 The day was really hot so we headed to
Water Park
to take advantage of water activities. We took
Lazy River Ride
several times; it was fun floating in water balloons through mini waterfalls and bump into each other. The park has amazing water slides Teddy enjoyed them to the fullest. If you do not like water slides there is a
Wave Pool
which makes fun waves and mini pool for young kids with Dragon slide and few water swirls.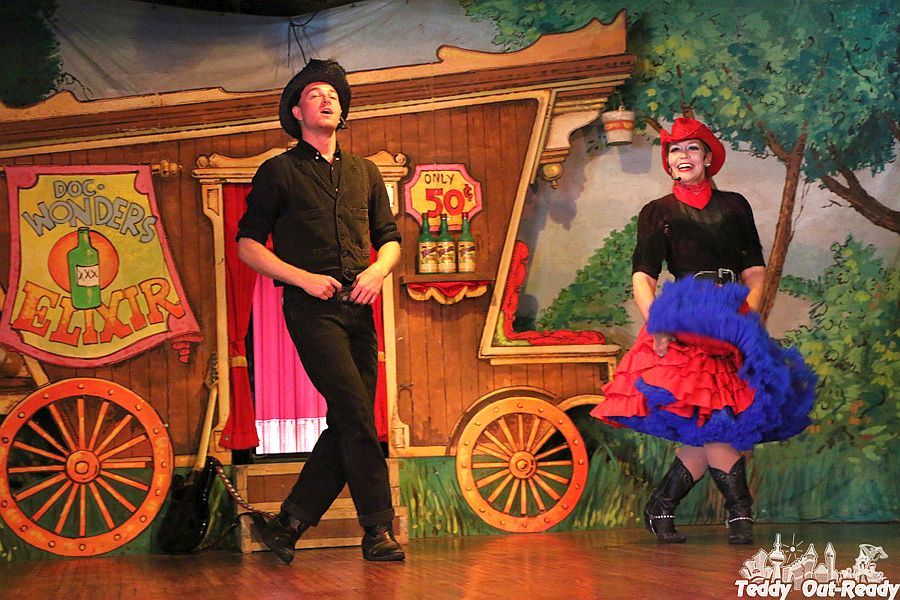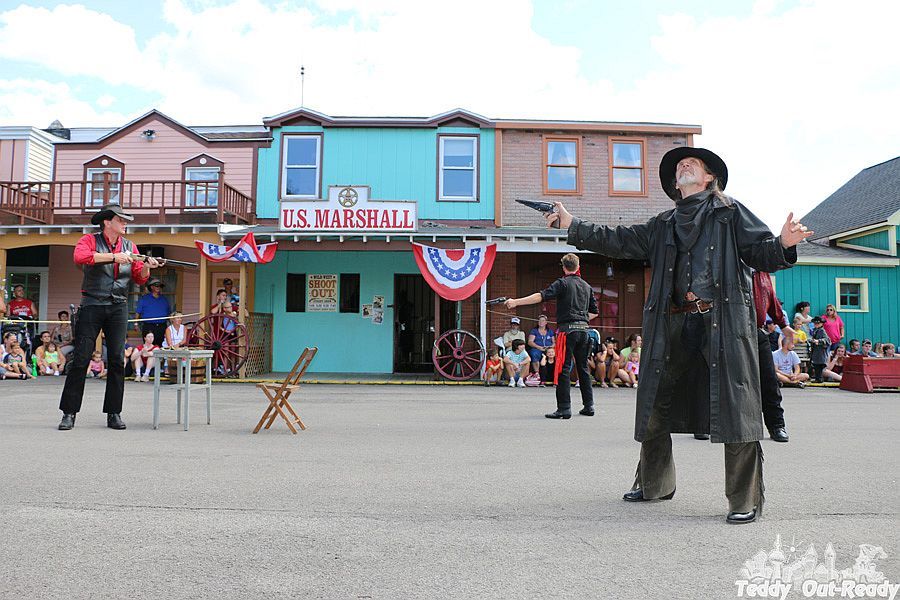 Next on our busy schedule were shows.
Wild West Shoot-Outs
presented their roughest cowboys and endless battle between Marshall and the bad guys. You have a feeling that these cowboys live on the streets of
Westerntown
. With smoke, shootings and
Wild West
outfit we became a part of
Western
. For music and dancing lovers
the Golden Nugget Saloon
offers spectacular shows, plus you can treat yourself with delicious ice-cream. The shows are held four times daily so you definitely need to visit one of them. This year you can also enjoy new show
"Galaxy Of Fantasy"
definitely inspired by new
Star Wars
movie, but with own Martin's Fantasy touch.
During lunch time we stopped at
Boopers
and tried their food, burgers for parents and hot dog for Teddy. Then we explored other part of the park and Teddy took rides at
Kiddie Land
. We couldn't not miss the ride on famous
Iron Horse train
across the park and witnessed
the Wild Wes
t train robbery, looked like bad cowboys always have something evil in their minds, but the Marshall and his team are always there to help and protect.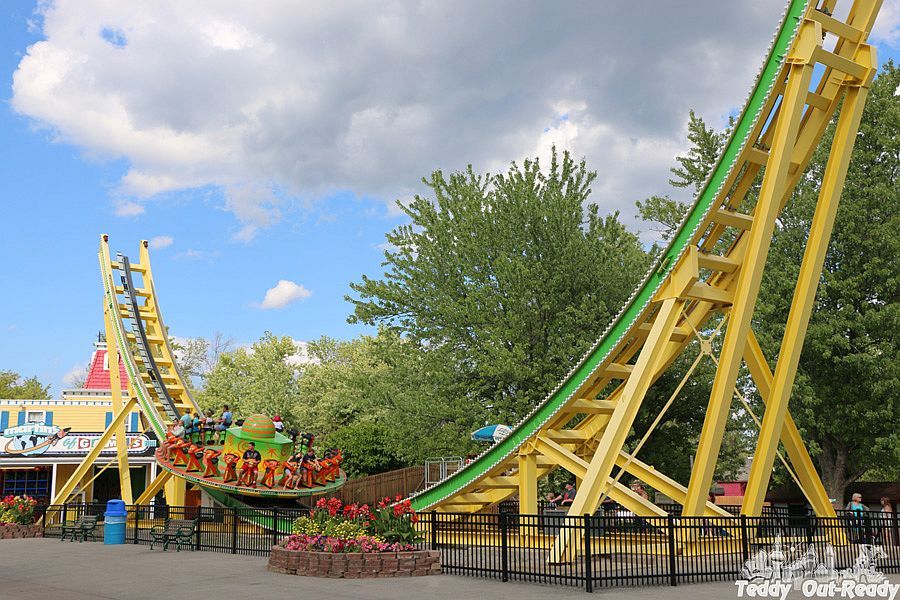 We had a busy day at the park and truly enjoyed our day. Since this park is close to
Canadian
border, Canadians are more than welcome to spend time there and enjoy all rides, shows and the water park. You can exchange Canadian dollars to US at the park entrance and across the park at stores and restaurants. The park offers
Canadian Family Wednesdays
rate when a family of four can enjoy a whole day of summer fun for only $64.95 CDN. Good deal, considering that the admission is
US$ 22.95 - 27.95
based on height. Children 2 & under are free. There is are also saving
printable coupons
offering 10% off shopping at
The Western Shop, Alicia's General Store
and
The Sweet Shoppe
.
After visiting the park we spent a night at
Four Points by Sheraton
conveniently located close to the park and
the Niagara Falls
. Next morning we went exploring
American
side of the Falls,. The weather was amazing, bright & shiny, so we could clearly see both falls and enjoy the scenery.
We had really nice days visiting
Martin's Fantasy Island
and
The Niagara Falls
. It is hard to realize how much you can experience for only two days and very close to home.