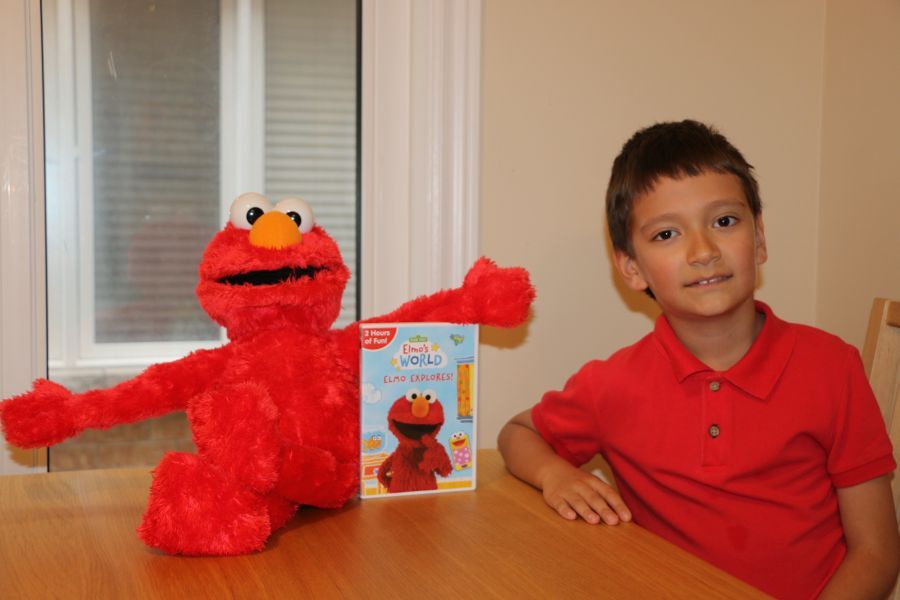 One of interesting educational releases for kids this month is about our favorite furry red monster. In new DVD
Sesame Street – Elmo's World: Elmo Explores!
from
Shout! Kids
and
Sesame Workshop,
Elmo and his friends invite children to explore the everyday world together.
Elmo Explores!
is a two-hour collection of
Elmo's World
episodes, appearing for the first time on DVD. Using the power of his imagination, Sesame Street's little red monster explores kid-friendly topics such as painting, cooking, and habitats from a child's point of view. Joined by the hilarious
Mr. Noodle, Smartie the Smartphone
, and his pet goldfish
Dorothy, Elmo
asks questions that lead to fun discoveries. An age-appropriate launch pad for imagination and learning,
Elmo's World: Elmo Explores!
indulges children's natural sense of curiosity about the world around them.
Each engaging installment of this newly-reimagined
Sesame Street
segment presents young viewers with lessons to help them grow smarter, stronger, and kinder. Bonus features include two episodes of the uproariously silly Sesame Street spin-off
The Furchester Hotel
and three classic segments of the original
Elmo's World
.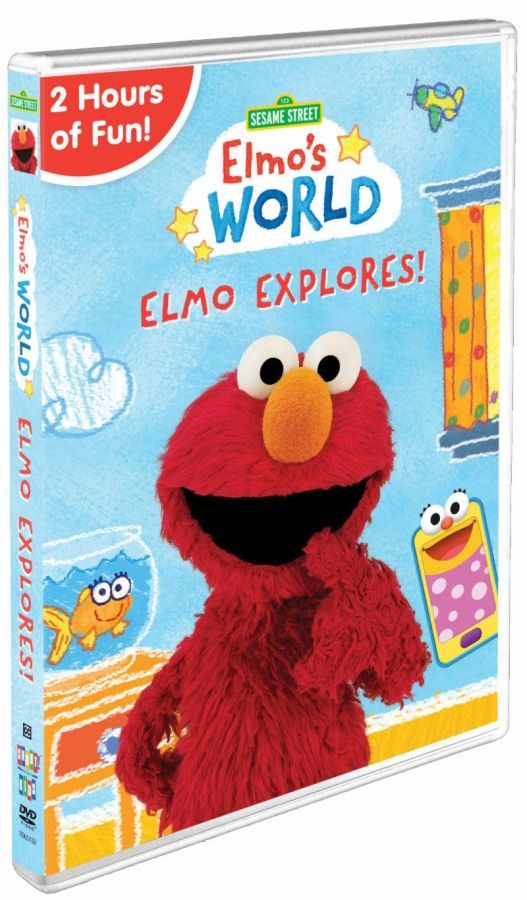 Teddy liked this DVD release a lot, he said he learned so much during watching these stories with Elmo. He also liked the classic segments and wish they were longer to enjoy watching.
Elmo's World: Elmo Explores! is perfectly suited for curious preschoolers and for the generations of fans who continue to enjoy classic Sesame Street segments that were a vital part of their own childhoods.
Besides engaging content on everyday topics, the series also teach children good manners, respect and good behavior. And most of all the episodes are really funny and speak in "kids" language so that even little ones can understand what is going on.
Currently in its 48th season, Sesame Street is the longest-running program in children's television and has received more Emmy Awards than any other show in television history.
Sesame Street – Elmo's World: Elmo Explores!
is available on DVD now from
Shout! Factory
and
Sesame Workshop
& you can get it on-line on
Amazon
and at
Shout! Factory Kids store
.