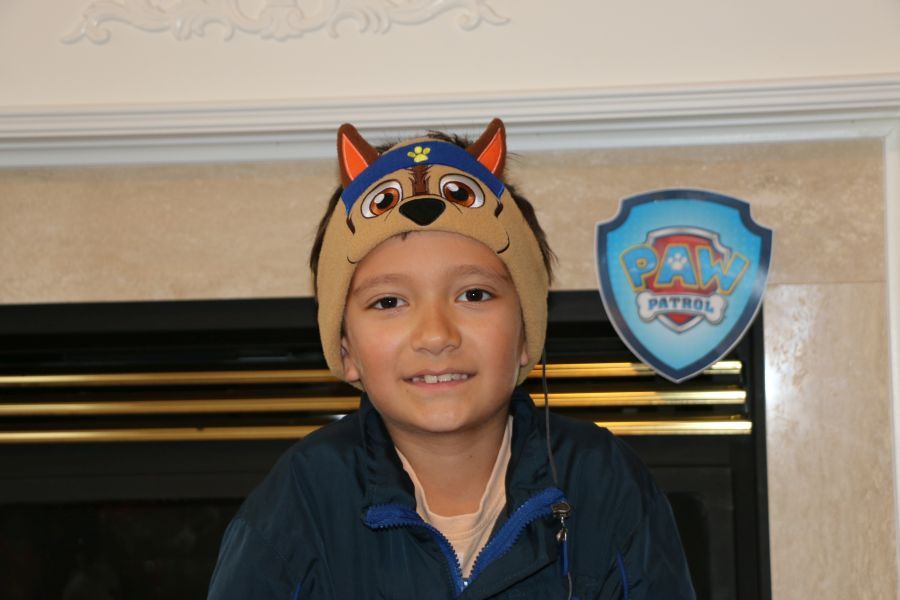 This month we found that headphones can bring much comfort and convenience. Kids watch movies, play games, and do homework using various digital devices. Having quality headphones is very important. Most headphones designed for kids are big, often fell off and break easily, so children need something better, more comfortable, durable and easy to use.
Teddy had pretty good headphones with volume control, but they broke up because made of plastic and our little one took them everywhere with him. Regular headphones do not fit his ears.
CozyPhones
come as a headband with headphones set inside the band. The headphones have flat shape, so to set them you just need to move them to kid's ears inside a headband and the device is ready to use.
CozyPhones
headphones and a cord have very good quality: durable 36 inch braided cord and sturdy 3.5 mm stereo plug. So it is not easy for kids to break them up: .
CozyPhones
headband is made of soft fleece material to be gentle on child's head and the best thing you can choose the character for headband. You can take a look at
CozyPhones
wide selection cute characters like panda, frog, unicorn and many others. Recently the company launched limited edition headbands, inspired by
Nickelodeon Paw Patrol
series. Teddy is a huge fan of Paw Patrol series, so he was excited to get
Chase headband
. There are also
Marshall
and
Skye
character headbands available.
Teddy thinks it is very soft and convenient headband, he says he does not need to adjust it, hold when going from one room to another, from living room coach to his room. He says he even forgot he has something on his head; the headband is so soft and fits his head perfectly. I also like that it has volume control, so kids gentle hearing will not be hurt due to high volume.
CozyPhones
combine three features: headphones, headband and sleep mask. With upcoming cold weather having cozy headband would be very useful, it will not be probably a major head wear, but in case of moving from one place to another or sudden gusty wind the headband can do a good job protecting kids' ears and head.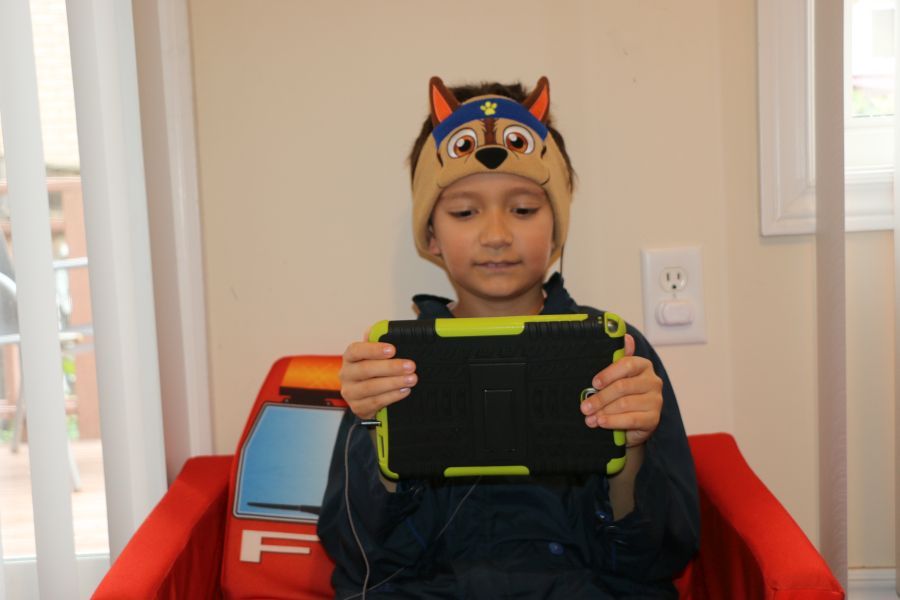 If you travel a lot with kids, then
CozyPhones
is perfect accessory, useful in a car, bus or a plane. As a sleep mask
CozyPhones
is very convenient to use, no need to take headphones and a sleep mask separately,
CozyPhones
combine the quality of both.
For example, Teddy after watching videos in his
Chase
CozyPhone
headband in a car, he just pulled it over his eyes and fell asleep. In case kids get messy and
CozyPhones
headband gets dirty, you can easily wash it - just remove speakers.
Overall,
CozyPhones
is cute product for kids, comfortable, lightweight and good for children's health. And they are affordable too, around
$29 CAD
on
CozyPhones website
or on
Amazon.ca
you can get cute quality headphones for kids and adults. With available characters, these headbands are a huge hit.
For our readers we have a special coupon code to use to get 10% off the purchase in the selection of
CozyPhones
:
TEDDY10
.
And that's not all, we are excited to partner with
CozyPhones
and give a chance to our US and Canadian readers win one of
CozyPhones
for themselves. Please fill the Rafflecopter form below and Good Luck! The giveaway ends October 30, 2018.
a Rafflecopter giveaway