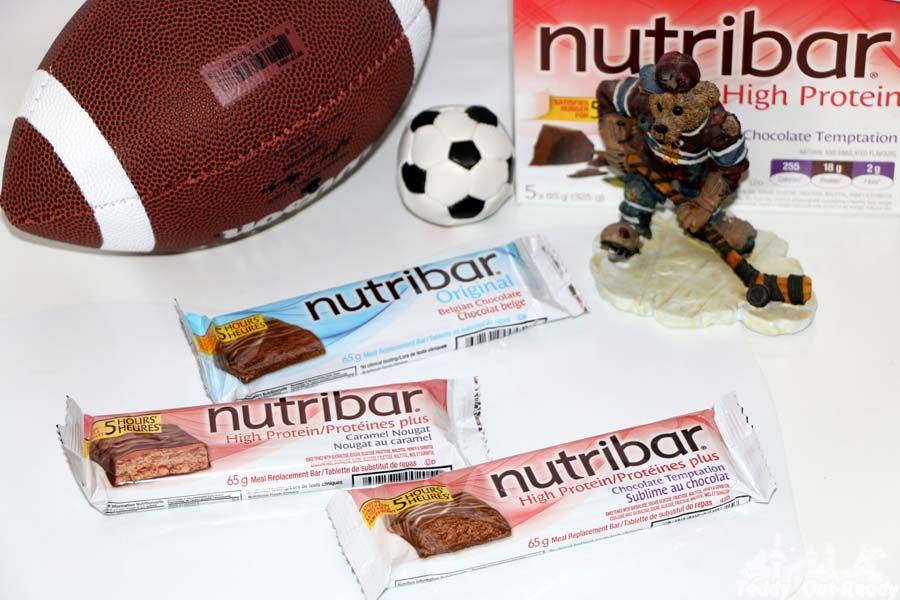 If you are too busy to cook and still want to eat clean, then you need to get those little helpers in your pantry. We know that keeping up a healthy lifestyle in today's fast-paced world is not easy. And trying to lose weight with your hectic, jam-packed schedule can feel like it will never happen.
While we know how to eat properly, there are so much information on web and TV, so many books are written on healthy eating habits. After a day worth of meetings, errands, and a final stop to watch your kid's hockey game, it takes efforts to be on track, full of energy and stay an efficient problem-solver not only at the office but at home too.
That's where
Nutribar
meal replacement bars come in, they are designed for weight maintenance or loss and clinically proven to satisfy hunger and cravings for up to five hours,eliminating the desire to snack between meals.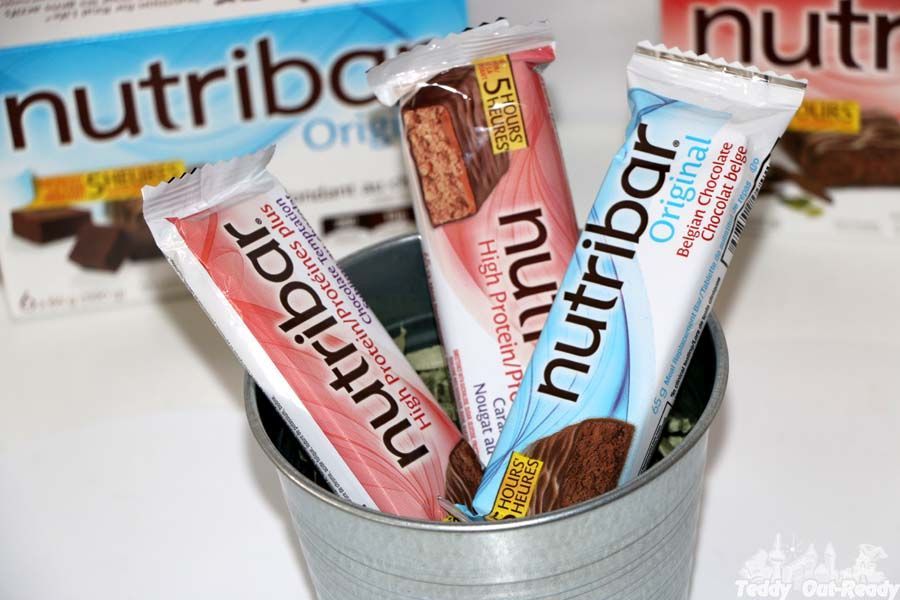 No one can deny that eating a healthy, balanced natural diet of whole foods is the best option, but who has the time to consistently prepare proper meals three times a day, every day single day. There are some situations when we have to focus on other tasks other than preparing healthy food and need to rely on quick, easy to reach and satisfying options.
As opposed to protein bars that are intended as a snack to manage hunger between meals and may not have an optimal nutritional breakdown,
Nutribar
meal replacement bars provide
"Nutrition on the Go"
– delivering all the essential vitamins and minerals, protein, carbs and fat found in a completely balanced whole foods meal without the required time and energy to prepare it.
Nutribar
products are regulated under Canadian government guidelines and approved by
Health Canada
.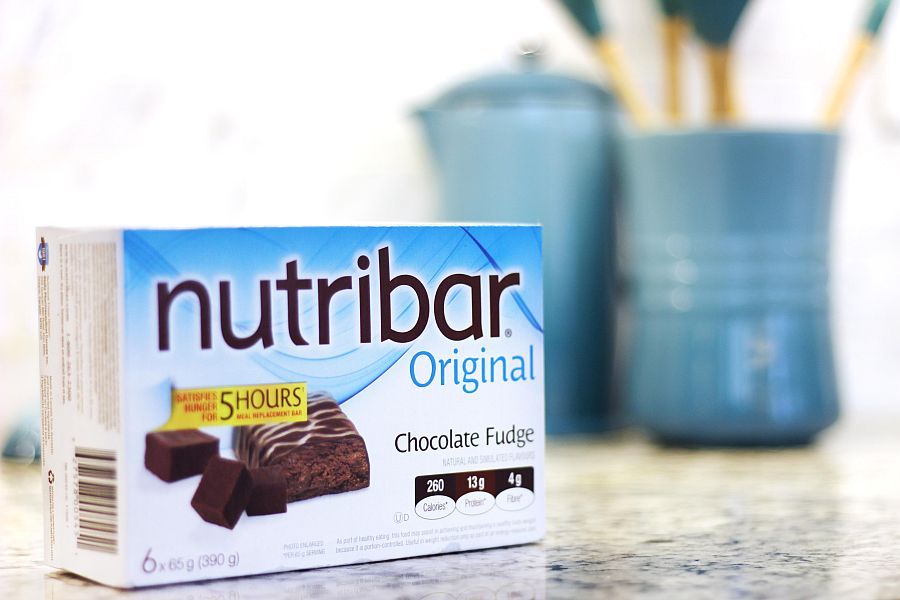 Nutribar
meal replacement bars are available in two formats:
Original
and
High Protein
for those with a more active lifestyle.
Original flavors
include Belgian Chocolate, Chocolate Fudge, Chocolate Peanut Butter, Creamy Caramel, Deep Brownie Delight, Hazelnut Vanilla, Mocha Almond and Oatmeal Raisin.
High Protein flavors
include Caramel Nougat Chocolate Temptation, Chocolate Truffle, Double Chocolate, Milk Chocolate Peanut and Peanut Delight.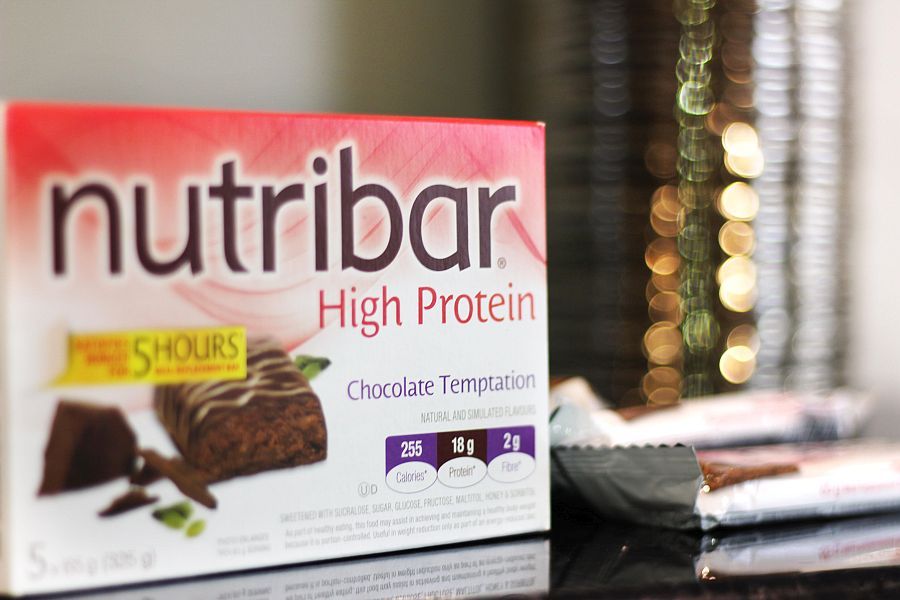 I had an opportunity to try some of
Nutribar
bars, my favorites are
High Protein
version
Chocolate Temptation
and
Chocolate Truffle
. Since I exercise every day these bars give me essential fibre, Omega-3 and other nutrients and help to survive throughout the day. These bars are also very convenient when we travel, on business trips or spend days outdoor in the parks and playgrounds. Each bar is individually wrapped so you can take it everywhere from lunch at work to outdoor hiking trip. Bars are easily fit any bag or even a pocket and for the whole day you are full of energy and ready to dedicate your time to important tasks.
Retail price is approximately $3 per bar. For a list of retailers, visit
www.nutribar.com
.
As of April,
Nutribar
meal replacement bars re available for purchase online at new
e-Nutribar own web site
www.nutribar.com.
To celebrate the launch of the
Nutribar
e-commerce site, by high demand, Nutribar is offering
a buy one box—get one box free promotion until April 22
– for online purchases only using the coupon code
BOGO
.
Along with Original and High Protein Nutribars additional Nutribar products, including Nutribar Shakes, Nutribar Type 2 Brand for diabetes management and all-natural, gluten-free Nutribar Health bars are available for for
online purchases
. Nutribar Health Brand offering sugar free, gluten-free and Non-GMO snack bars.
Thanks to the generosity of
Nutribar
, we are excited to bring an opportunity to win five boxes of
Nutribar
meal replacement bars (CAD$75) to three our readers. We hope these prizes and information will help you follow healthy lifestyle and fit your busy schedule.
The giveaway is open to Canadian residents only (excluding Quebec) and ends May 10, 2018! Good Luck!
a Rafflecopter giveaway