Fundles
is a care package company which sends fun sets for various occasions. Meticulously chosen items for packages are sending the right messages and bring lots of fun. Simply put,
Fundles
is the perfect way to express that you care about someone. It can be a co-worker in the office, business partners you are building relationships with, children at the camps, teachers at school or when your loved ones are sick and you want to cheer up and encourage them. Check
Fundles packages
and choose the best fit for the person or occasion.
I love the idea that you do not need to spend time thinking what to buy for people you care, if they are going to like it or not, browsing through the items trying to match one piece to another. The best way to give it to the professionals at Fundles who do their research and send the best care package you can find. You need to choose a theme, not a bunch single items and I am sure people who receive your gifts will appreciate your care about them.
I had an option to choose which package to receive and I really liked
"Welcome Home"
one. It has eight items in it:
Kikkerland Lights, Kikkerland Dryer Balls, Kikkerland Nightlight, Kikkerland Log Pillow, Fred And Friends Stash Jars, Gamma Go Soap, Fred And Friends Pot Pinchers and V&A Foods Olive Oil
. These items send a message of love and coziness that will remind recipient about your feelings toward him or her. When you open the package and start using the items, you will notice that each of them designed to represent a room in your home. For example,
Fred And Friends Stash Jars
, you use in your home office,
Gamma Go Soap
in a bathroom,
Fred And Friends Pot Pinchers
&
V&A Foods Olive Oil
in the kitchen,
Kikkerland Lights
and
Log Pillow
in a bedroom and
Kikkerland Dryer Balls
in the laundry room. You always see the items given to you in the house and they remind you that you are welcome home, you belong here. Isn't that amazing!
Teddy loves all the items and found the place in house for each of them. Everyone from young cousins to grandparents like
Kikkerland Log Pillow
. It expresses positive vibes and reminds us about camping, fishing, BBQing and how great to be together as a family.
Fred And Friends Pot Pinchers
are Teddy's favorite, now he wants to hold everything hot with them and travel to
PEI
again.
Kikkerland Lights
and
Kikkerland Nightlight
are wonderful lighting solution for cozy home and relaxed atmosphere.
V&A Foods Olive Oil
is perfect for cooking and one of the essential items in our kitchen.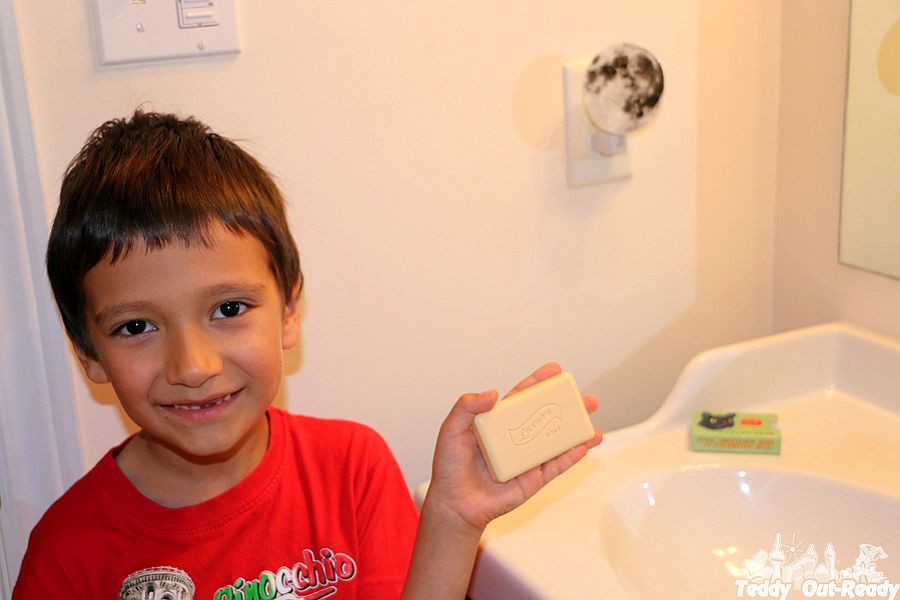 I find
Fundles
packages are very affordable, from
$35 to $150
for
Ultimate Bundle
you can get great quality care package. Buying items separately would be more expensive than getting one designed package. As summer is almost here,
Just for Fun
&
Lil Camper
packages are the ones Teddy wants to get next.
Fundles
packages are perfect for schools, camps, corporate gifts, welcome packages, parties or just a token of appreciation to show that you care. For more information, please visit
Fundles website
and check them on
Facebook
,
Twitter
or
Instagram
.