New
eOne Film Entertainment
release is about to hit the big screen along with spring vibes coming to our lives just on time for March Break.
The Little Prince
, based on the book loved all over the world soon will be become a favorite among kids and adults.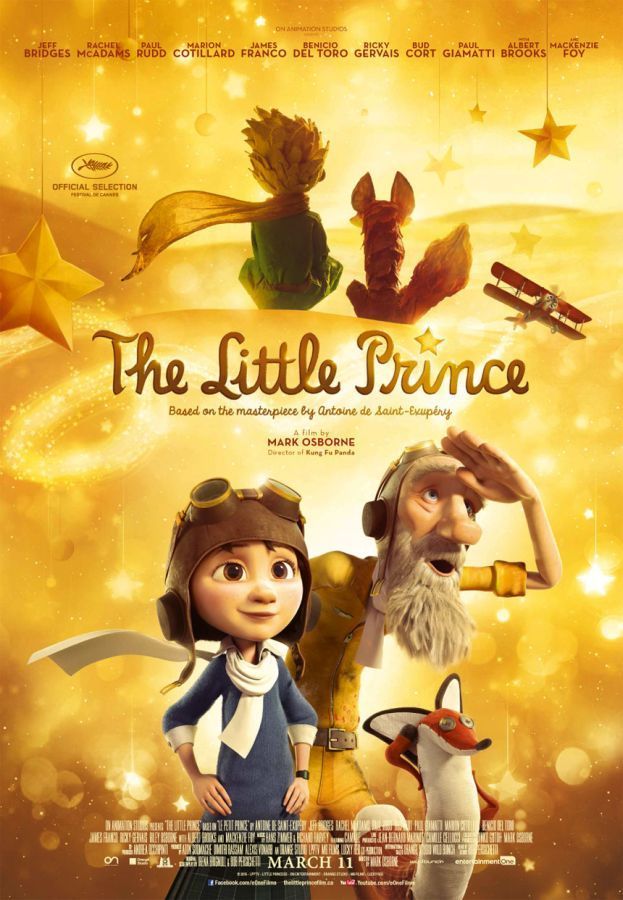 Synopsis:
Rediscover one of the most beloved stories of all time. At the heart of it all is
The Little Girl
(Mackenzie Foy), who's being prepared by her mother (Rachel McAdams) for the very grown-­up world in which they live – only to be interrupted by her eccentric, kind-­hearted neighbor, The Aviator (Jeff Bridges).
The Aviator
introduces his new friend to an extraordinary world where anything is possible. A world that he himself was initiated into long ago by
The Little Prince
(newcomer Riley Osborne). It's here that The Little Girl's magical and emotional journey into her own imagination – and into the universe of The Little Prince – begins. And it's where The Little Girl rediscovers her childhood and learns that ultimately, it's human connections that matter most, and that what's truly essential can only be seen with the heart.
Cast:
James Franco, Rachel McAdams, Jeff Bridges, Marion Cotillard, Benicio Del Toro, Paul Giamatti, Ricky Gervais
Release Date:
Friday, March 11th
To celebrate the film's opening we are excited to give away passes to advance screening of The Little Prince movie in
Toronto and Ottawa on March 5th
. Each pass admit four.
Toronto
Screening – Saturday March 5th, 10AM
Cineplex Yorkdale
Ottawa
Saturday – Saturday March 5th, 10AM
Cineplex Ottawa
For you chance simply fill the form below and good luck!. The giveaway ends March 2nd, 2016.
a Rafflecopter giveaway