Fall is already here and we are back to Toronto from our travels and summer holidays. This time of the year we are happy to get back to school routine and spend more time in the city enjoying all the fantastic venues it offers. We love spending time together as a multi generation family and always look for activities that fit young children, teens, adults and seniors. It is a great bonding time together, learning and better knowing each other. We created a list of attractions to visit this autumn in Toronto so that everyone in a family gets an enjoyable, educational and pleasant experience. The main idea is that the activities do not have to be overwhelming, exhaustive and boring.
CN Tower
is one of the most famous Toronto attractions. It has height 553.33m (1,815 ft.) and proudly serves as a telecommunication hub and an entertainment destination. Glass–floored elevator easily gets you to the
Lookout Level
and
SkyPod
where you can enjoy beautiful views of the city and the lake Ontario. The Glass Floor may be not for everyone but it is safe to stand, walk on and sit on for everyone. The Outdoor
Sky Terrace
takes you on a fresh air and gives an opportunity to feel the wind outside and enjoy spectacular views.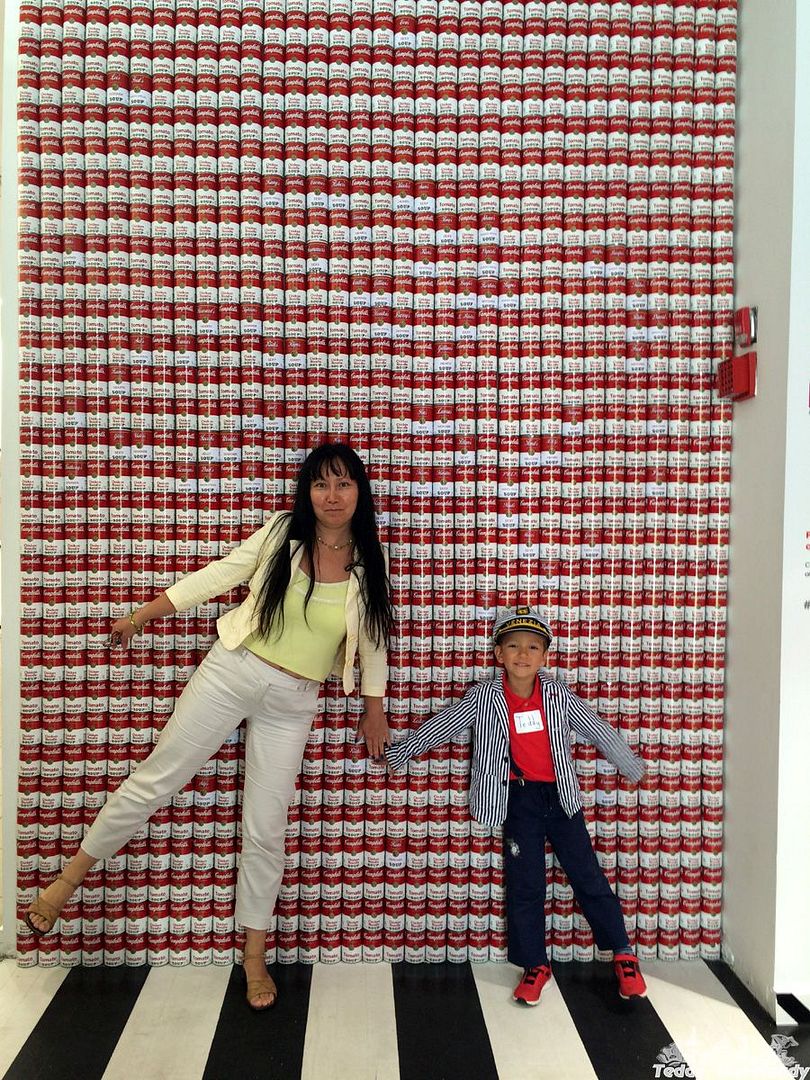 For art lovers Toronto hosts lots of exhibitions and this year we are happy to explore in our city the
Andy Warhol: Revisited
exhibit, colorful and extraordinary which makes everyone, young and old thrive. Featuring the most iconic
Andy Warhol
's artworks,
Revolver Gallery
takes you on pop art adventures. A wall of
Campbell
's tomato soups, celebrities and socialites.
Marilyn, Jane Fonda, Lenin, Mao
are the most famous
Warhol's
masterpieces. Teddy was very excited to walk around the gallery, being a Campbell's soup fan; he created inspired by
Warhol
's flowers at
4cats art studio
. The exhibit is open Tuesdays through Sundays from 10am to 8pm until December 31, 2015, admission to
Andy Warhol: Revisited
is $10 for adults, $8 for seniors (65+), $5 for students and youth, and kids (under 5) are free.
Another great venue for all art lovers is
the Art Gallery of Ontario
. This extraordinary 190,000 square feet building is designed to impress, inspire and provides unparalleled access to art display, programming, conservation, storage, creation and research. With over 5,000 artworks including Canadian, African and Oceanic, European, Modern and Contemporary and more,
the Art Gallery of Ontario
is to visit for the whole family. Check for new exhibit coming this fall at their
web site
. Collections are huge and diverse, plan your visit in advance and do not try to see everything at once.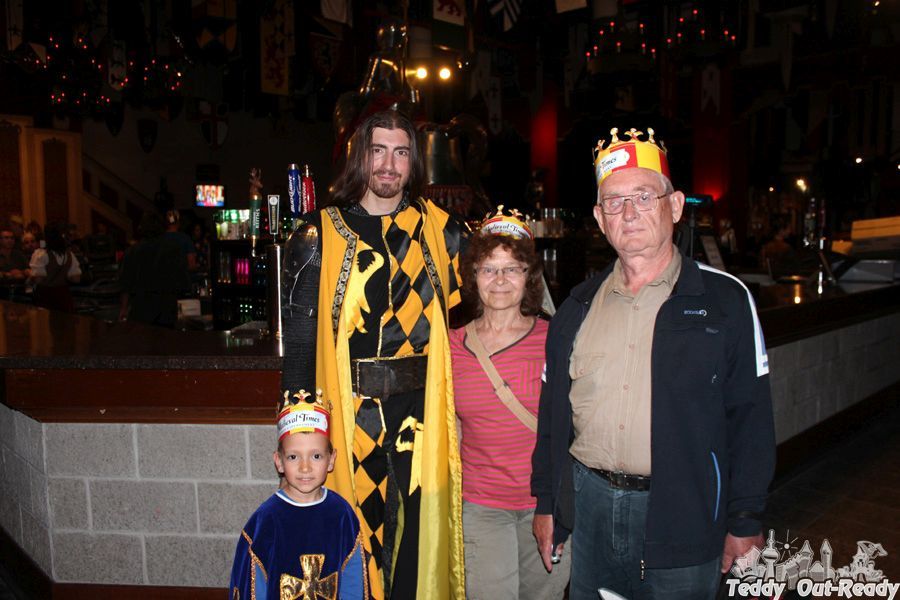 For live show fans there is a fantastic family entertainment at
Medieval Times Dinner & Tournament.
It takes you to the Middle Ages times with Knights, the King and The Queen. Join almost two hours of jousting, swordsmanship, thrilling hand-to-hand combat, displays of extraordinary horsemanship and falconry as part of an exciting and touching story set in Medieval Spain. Be ready to cheer for your favorite Knight and ladies get roses from the bravest and successful one.
For some laughs visit
The Second City
.
It is
an improvisational comedy theater which offers hilarious live performances. While most shows are taking place in the evenings, in November
The Second City
presents fresh and festive collection of satirical sketches and songs. In
UNWRAPPED
, Toronto comedy troupe cuts through all the tinsel to the hilarious un-frosted truths about the holiday season. The most important is not to miss matinee performances which are prefect for a family outing. Tickets are usually selling fast to live shows at
The Second City
.
Hope you enjoy the time in Toronto together with your family! Fall is beautiful season and has lots to offer for any age and ability.