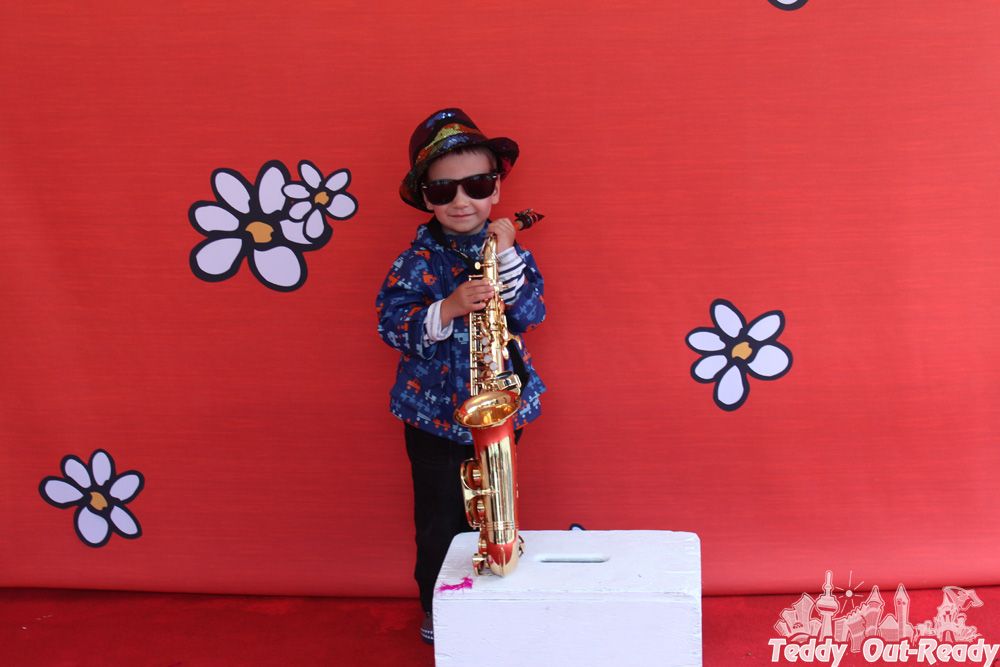 This year was a 34th edition of
International Montreal Jazz Festival
- the biggest jazz festival in the world. It opened on June 28th and closed on July 7th. We decided to come earlier – on June 26th and return back to Toronto on Canada Day - July 1st. Our plans were to take Montreal city tour by bus, then take a cruise and see the city from the water, enjoy music and festival spirit and, finally, spend some time with our relatives who live in Montreal. Of course, we wanted this trip to be very enjoyable and thrilling for Teddy and organizers did not disappoint us.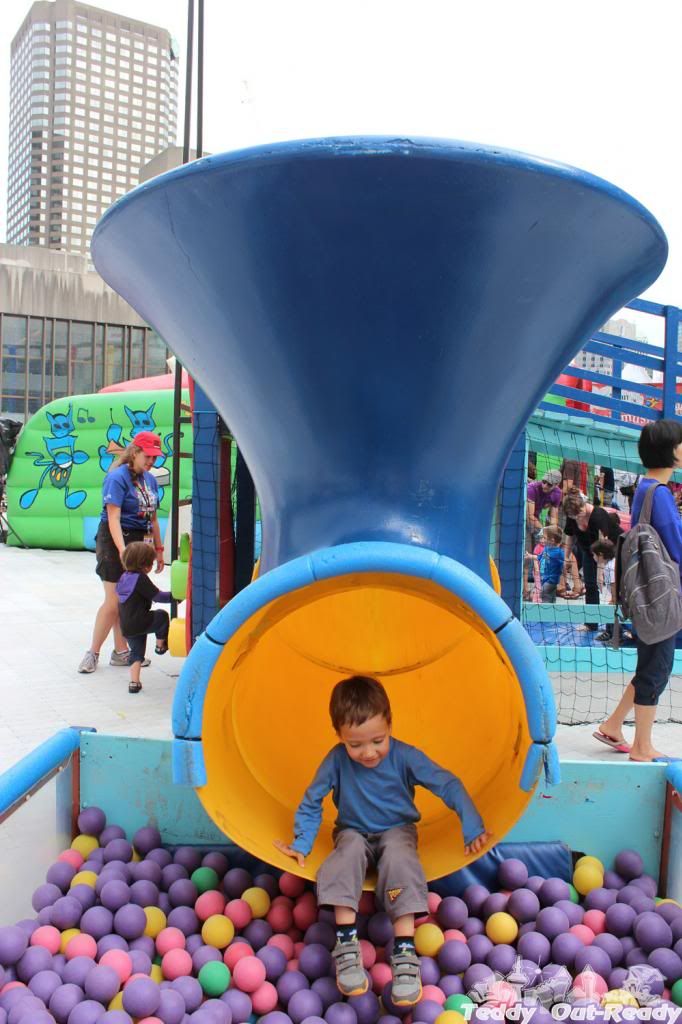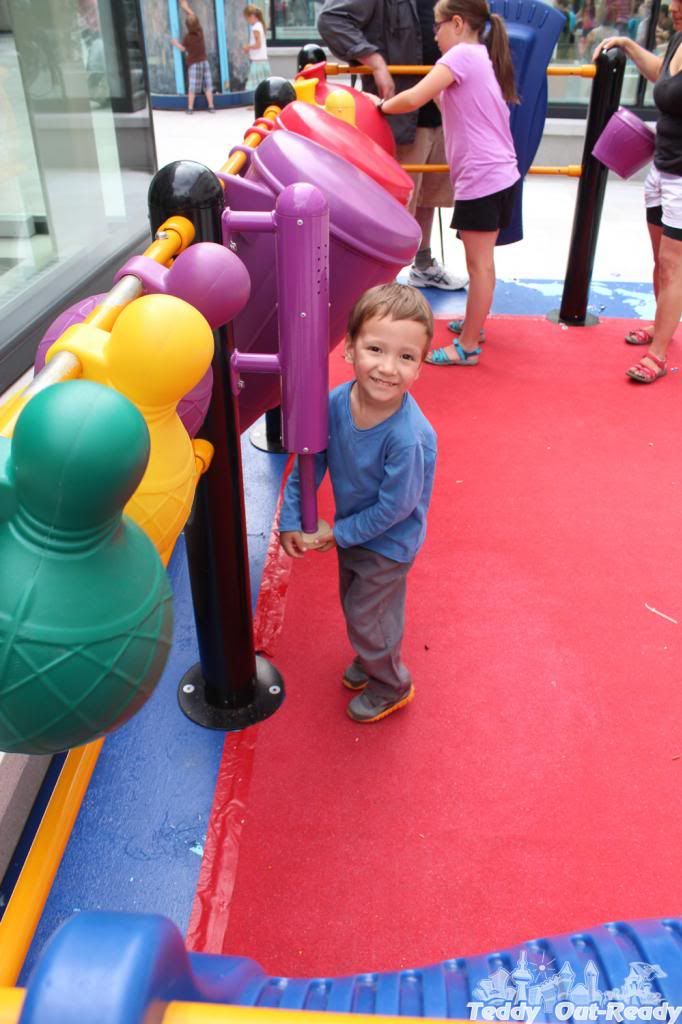 A big segment of assigned to festival territory in downtown of Montreal was dedicated to kids activities.
Parc Musical Rio Tinto Alcan
was a place where Teddy had a lot of fun. There was a giant piano where up to 10 children can play at the same time by jumping from key to key.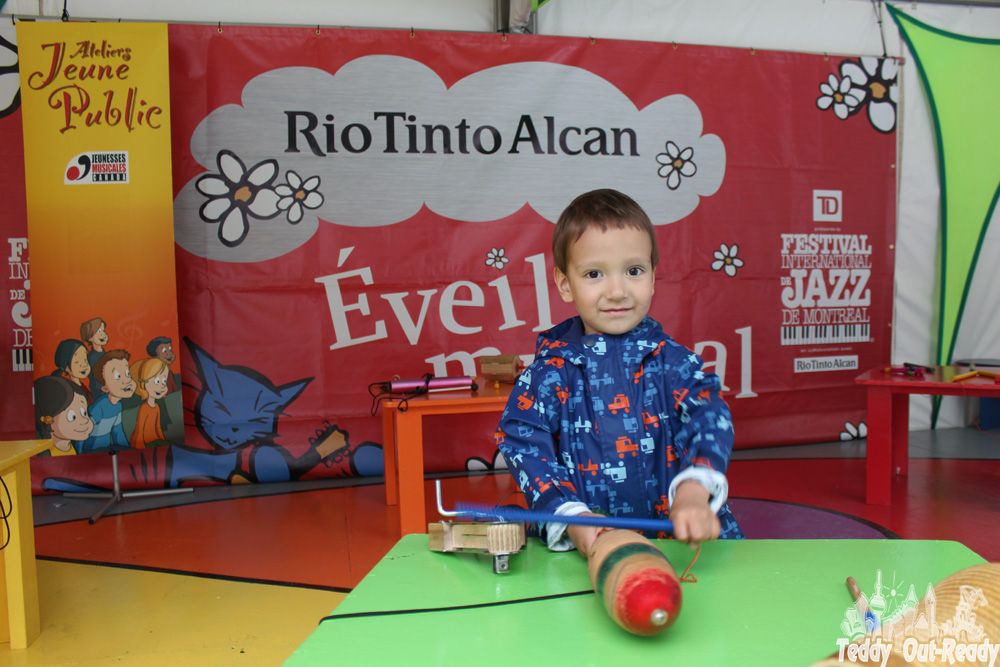 There was also a tent with about 50 real different percussion musical instruments and Teddy tried to play each one and listened unique sounds. Another place was set up for photo shooting with real saxophone and many different hats and glasses to choose from. Teddy was not strong enough to hold a saxophone and we put it on the floor, but he looked cool anyway.
It was a big line to get a face painting. Four artists worked there but they painted with such passion and attention to details that you may think that they were participants of the best face painting competition. It was a several default patterns to choose from and people were tending to pick among them. We decided to get for Teddy saxophone on one cheek and a blue cat - mascot of
2013 Jazz Festival
on another.
It was a craft station where children could make a music instruments from different materials with help of instructor. Of course, there was a jumping castle, a playground made from musical instruments and a jazz music workshop for kids.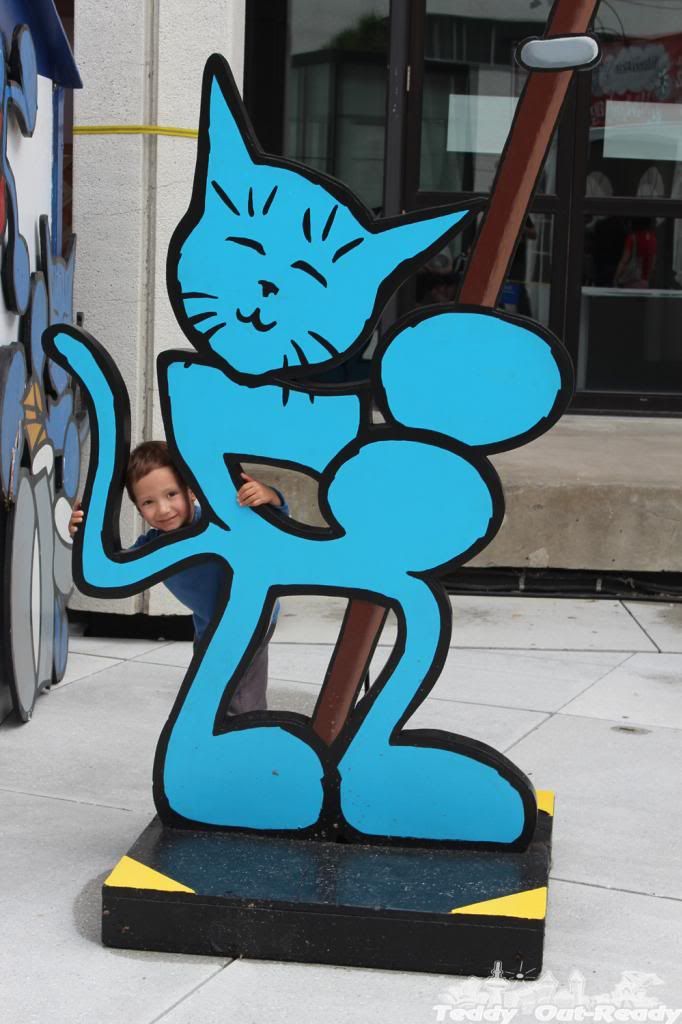 Across the street inside Desjardins complex there was a musical performance
La petite école du jazz
. More then hour long show with music, dance and fun. It was amazing, probably too long for kids of Teddy's age, but it energized us for more activities. All these activities were absolutely free and you could even borrow a stroller without any charge. The atmosphere there was amazing and we enjoyed every minute of it. More posts are coming about our stay in Montreal and what
2013 Jazz Festival
offered for visitors.