We were tired after having emotionally and physically active day in
Paris Disneyland Park
and decided to relax and spend day enjoying amazing works of the French sculptor
Auguste Rodin
in
Musée Rodin
and the largest collection of impressionist and post-impressionist masterpieces in the world in
Musée d'Orsay
.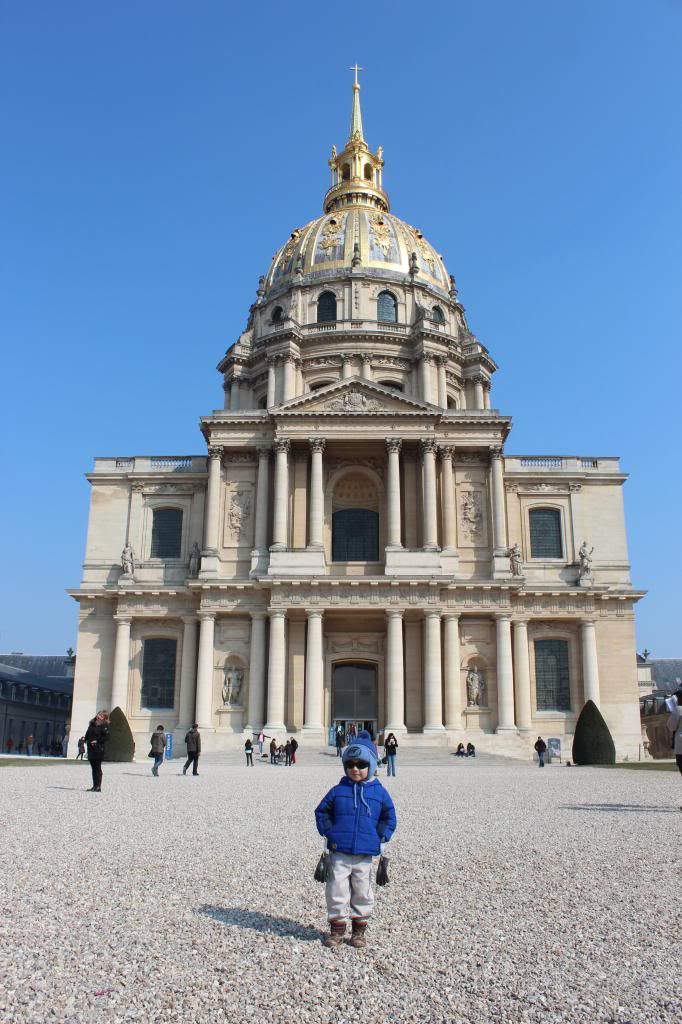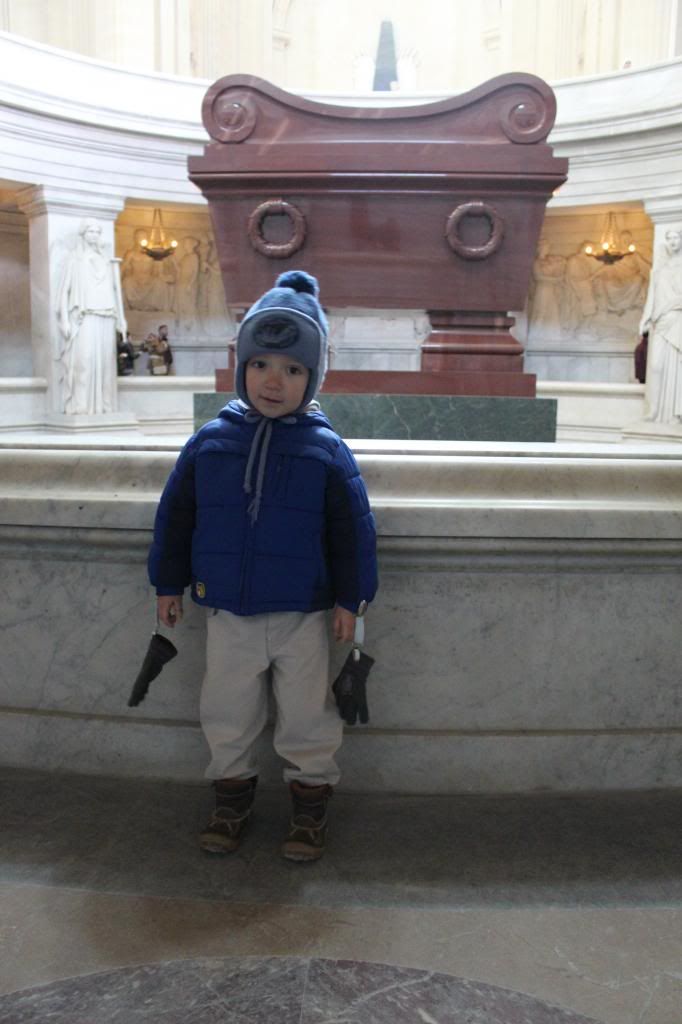 Our day 6 we decided to start with
Les Invalides
- a complex of buildings containing museums and monuments, all relating to the military history of France. Our hotel was just 10 minutes walk from the complex and we got there very fast. Teddy was impressed by large part of the artillery collections, gathered during the French Revolution and located in the Main Courtyard is the center of
the
Hôtel National des Invalides
. He climbed on every cannon and asked how they work. We checked
Napoleon Bonaparte
tomb and
Musée de l'Armée
that tells the story of the French Army from 1871 to 1945. Of course, Teddy's attention there was mainly on howitzers and mortars.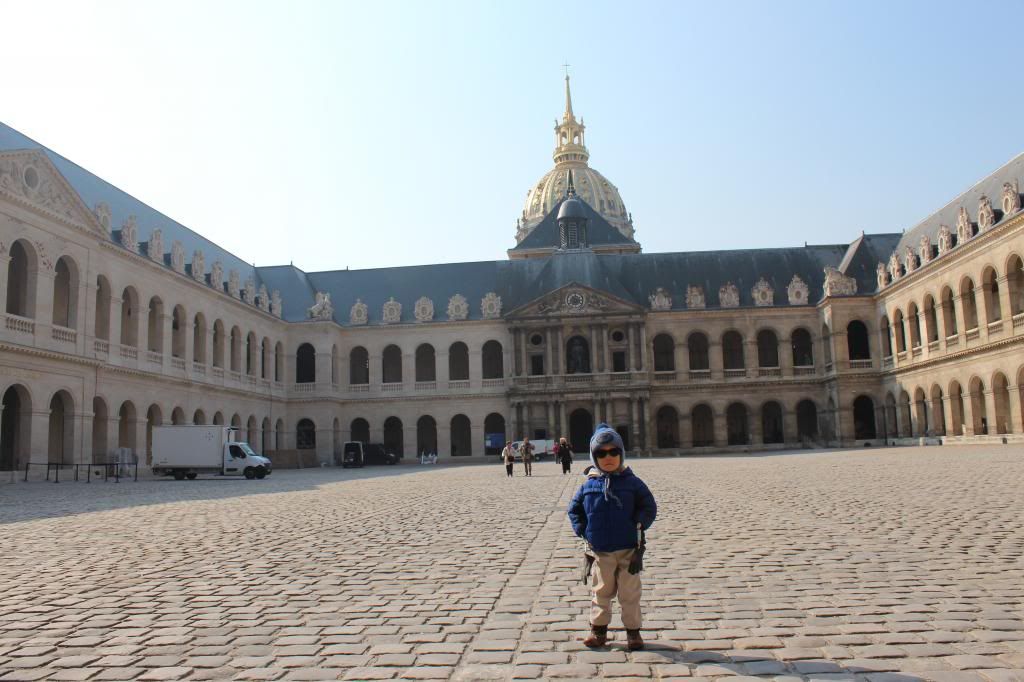 Musée Rodin
is located conveniently across the street of
Les Invalides
complex and contains most of Rodin's significant creations, including
The Thinker
,
The Kiss
and
The Gates of Hell
.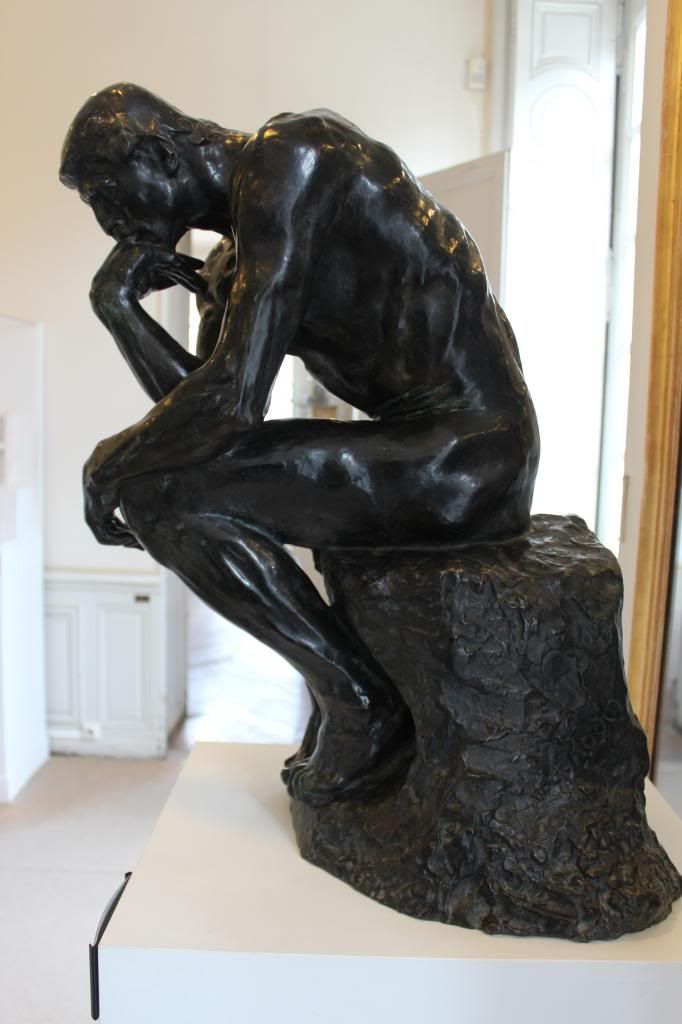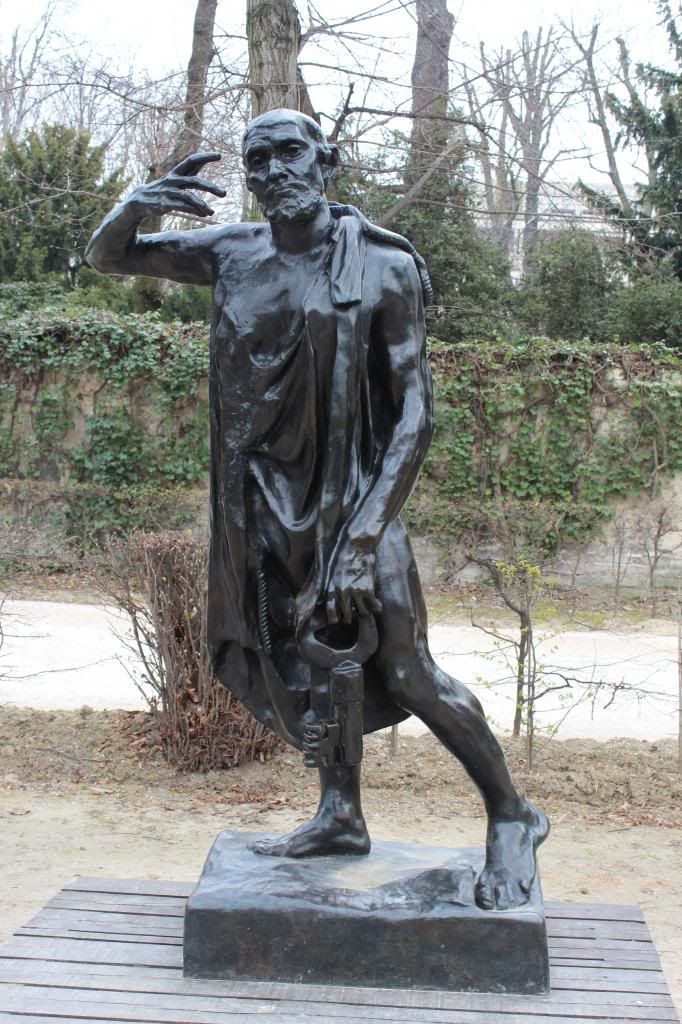 The gardens around the museum building contain many of the famous sculptures in natural settings. It was chilly and sunny day and we just relaxed and enjoyed sculptures and garden. Then we visited museum and saw all Roden's original sculptures.
Our last stop was
Musée d'Orsay
that is only 20 minutes walk from
Musée Rodin
.
Teddy fell asleep and we had some time to check architecture and beauty of Paris' downtown buildings and streets. We headed directly to 5th floor to see so anticipated collections of masterpieces by painters such as Monet, Manet, Degas, Renoir, Cézanne, Sisley and Van Gogh. Teddy liked paintings with animals and nature. All paintings in
Musée d'Orsay
have a positive theme and emitted so much energy that after visit we felt like we were in church.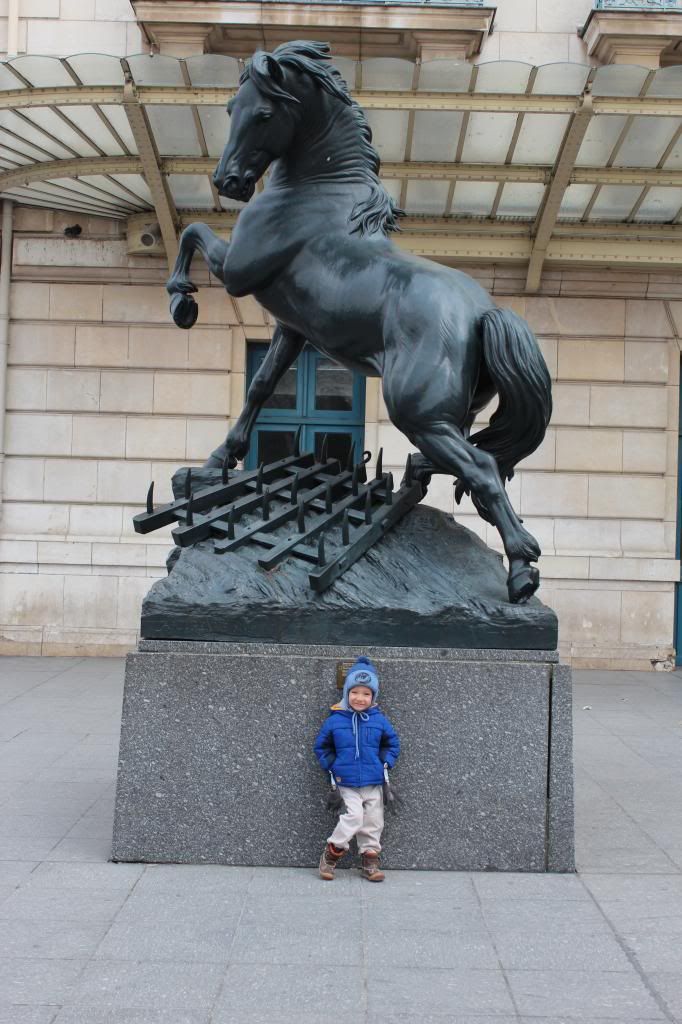 That was one of these fabulous days in Paris, why, because everything tuned to be better than expected, starting from nice weather, people on the streets, amazing art, paintings and sculptures to absolutely not crowded tourist spots during the whole day.
Our next day was planned for
The Louvre
— one of the world's largest museums, and a historic monument.
This post is a part of the series of our travel adventures in Paris: March-April 2013. The other posts from this series can be found here:
Teddy in Paris Day 1: Arrival, Hotel, Eiffel Tower
Teddy in Paris Day 2 Part I
Teddy in Paris Day 2 Part II: The Sainte Chapelle, The Conciergerie, The Pont-Neuf
Teddy in Paris Day 3 The Château de Versailles
Teddy in Paris Day 4: Musée de l'Orangerie, Place de la Concorde, Champs-Élysées, Arc de Triomphe
Teddy in Paris Day 5: Disneyland