Our last week-end was totally dedicated to
Monster Jam
. First, on Friday evening we were invited to a
Private Pizza Party in the Pit
. The Party was filled with lots of fun activities for mini
Monster Jam
fans including a dirt mound building and preparing a ramp for
Toronto Monster Jam
Show
. What could be more exciting than meeting
Monster Jam
drivers to get autographs and take photos and coloring crush cars!
So after our pizza start Teddy was ready to put his boots into the dirt and dig with shovel something significant. Then we took pictures with
Monster Jam
drivers, first one was with 2012 Freestyle Champion
Cam McQueeen
,
Northern Nightmare
driver, Canadian favorite and second one with incredible
Grave Digger, Jon Zimmer
.
While watching
Monster Jam
shows I thought their drivers are quite tough guys because of all these crushing, racing, lifting and rolling over. But it turned out to absolute opposite; the drivers we met were more like our old friends and we were having a good time together at the party.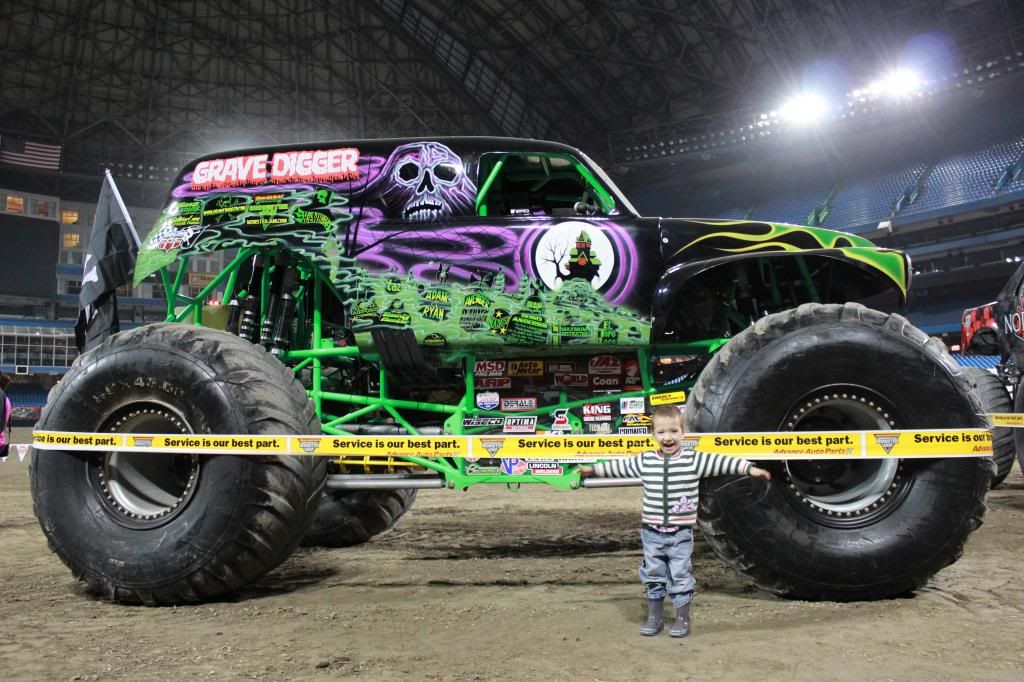 It was so exciting to stand near these huge 10,000 lb. Monster Trucks; I wish I could drive one of them. If you had a chance to have a
Monster Jam
show in your city, honestly recommend attending a
Party in the Pit
before the show, it is an unforgettable experience, just get charged for the rest of the year with these views of enormousness and hugeness.
In addition to all the activities Teddy really liked coloring crush cars, after his art classes my boy was feeling he created a masterpiece since he was so involved and very picky with colours.
So we left the party so impressed and excited,
Monster Jam
show was ahead the next day!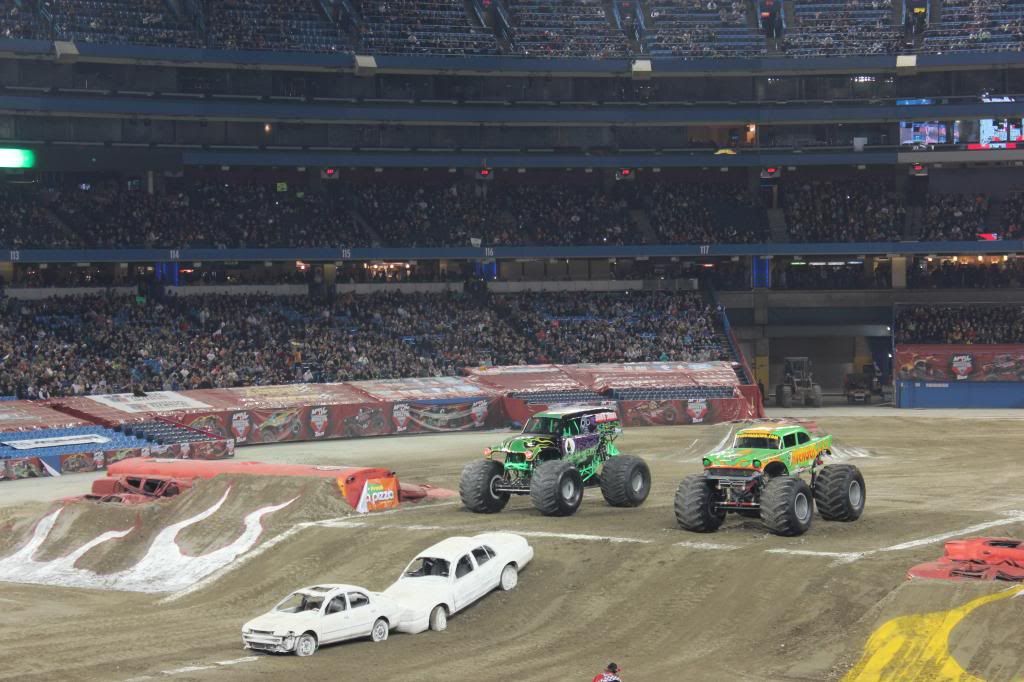 On Saturday we arrived to
Monster Jam
at
Rogers Center
well prepared, we took ear plugs( it was really noisy), flags and put on temporarily tattoos. We could hear "
Monster Jam
" everywhere in the air the first step we were out
Union station
. Lots of people outside and inside the
Rogers Center
that day ready for the roars and races.
The atmosphere of excitement and craziness filled
Rogers Center
during the show, and this noise made the audience to follow every move, every turn and jump trucks made. The lighting there was just incredible.
Teddy was excited to recognize the trucks we saw the night before
Northern Nightmare
&
Grave Digger
and watched with interest at new ones:
El Toro Loco, Avenger, Bat Man
and many others. We loved everything in the show how trucks fly in the air, races, trucks designs, crushing, speed and noise.
So if you are ready to experience the real drive
MAPLE LEAF MONSTER JAM
continues touring across Canada, check the dates and get ready to have fun.