"I received this product for free from Moms Meet (momsmeet.com) to use and post my honest opinions.This page may contain affiliate links."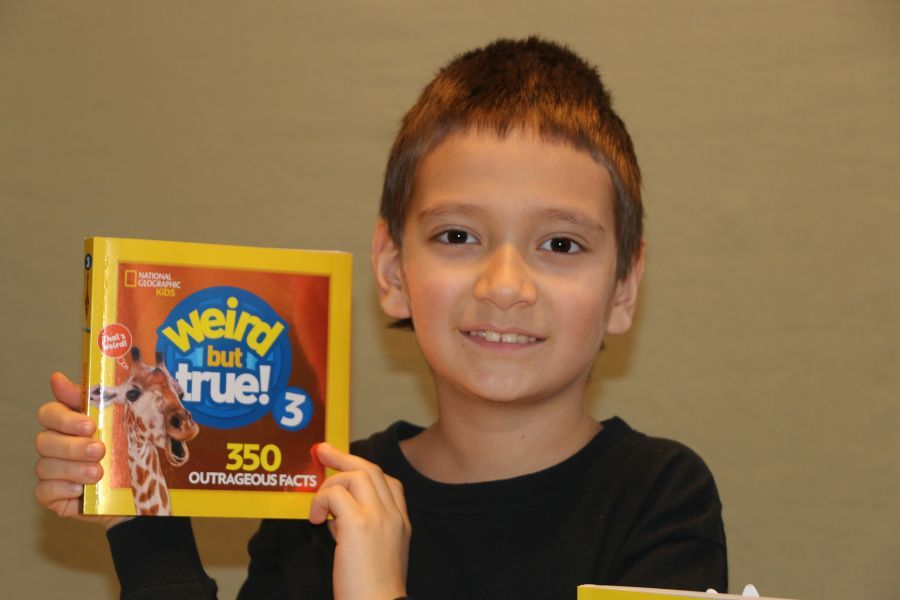 National Geographic
is the leader in educating the public about the world. Their educational resources are authentic, real and engaging. They inspire and teach young audience to learn more, explore, travel around and try new things. National Geographic for kids offers various educational materials in form of books, magazines, on-line content,
videos
, apps, radio broadcasting and many publications.
We had a chance to check
Weird But True!
series from National Geographic Kids. It is intended for young audience eager to learn astonishing facts about our world. Teddy is not a bookworm but surprisingly he finished reading books in just few days.
Weird But True! Books
have great design and colorful illustrations.
Weird But True! Series
includes volumes of interesting content and special releases like
Weird But True! Christmas
with 300 festive facts and
Weird But True! Canada
with 300 outrageous facts about
The True North
. The facts are printed in different fonts and with corresponding pictures making the books interesting to read for kids. The way information is presented make children curious and can you imagine how many
"WOW"s
we heard when Teddy read this or that fact. Teddy also likes the size of the books, they are not thick and big for little ones to read by themselves. You can take one anywhere you go when travelling, visiting a doctor or even waiting in line-ups.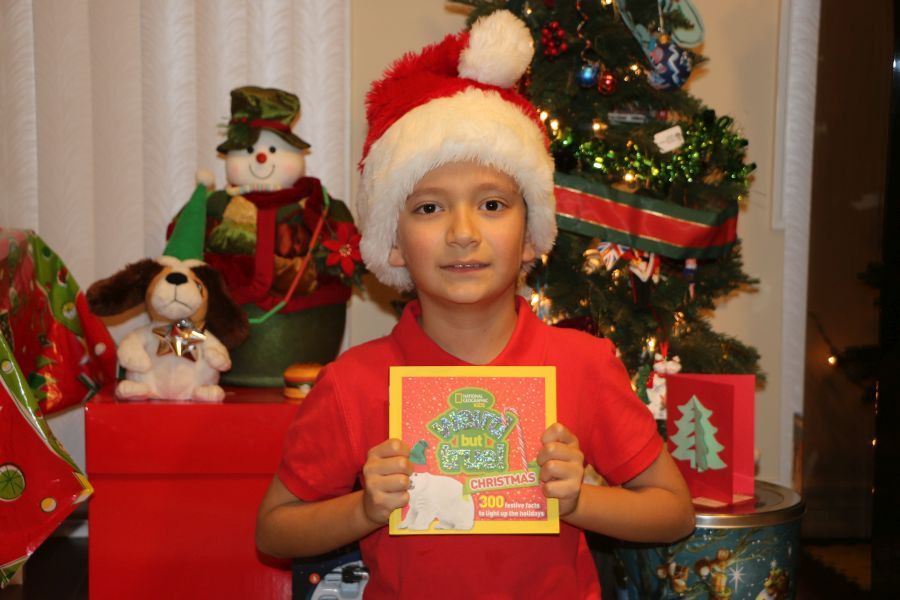 It was fun to read weird facts about Canada, some of them were really eye-opening, we did not even know about and a few are happened just around the corner. For example,
"Sushi Pizza is a popular dish in Toronto"
or
"A Canadian Candy Company was the first to put chocolates in a heart-shaped box"
. There are also some facts which can be perceived as a challenge, for example,
"Some towns use BEET Juice to melt ice on wintry road"
. Teddy wants to try this on his own, I think now is the perfect time of the year to do it.
From our experience Weird But True! Books are not the ones you read and forget on a book shelf. These materials kids continue to check and read over and over again, they make them think and amaze how this is even possible? Teddy remembers many facts. He shares some of them with peers and adult to impress. Some facts are so weird like
"Some ants carry umbrellas made of leafs"
or
"Two artists in London built a maze of 250,000 books"
that our little one wants to visit those interesting places and see everything for real experience!
Weird But True! Series
is celebrating 10th anniversary of the original series and presenting 10 volumes of updated content available to purchase online on
National Geographic Kids
,
Amazon, BookOutlet.ca, Indigo.ca
and in book stores.
Weird But True! Canada Contest
There are lots of interesting facts still available to learn about. National Geographic wants to know about them by encouraging young explorers, kids ages 6-14 to enter
Weird But True! Canada contest
to submit their own weird facts about their hometown, province or country through March 31, 2019! Your submission can be featured on the National Geographic Kids website next May!