March Break is almost here and while it is still winter weather outside, it is time to enjoy all the activities out of school. Movie theaters already prepared a bunch of films for families to enjoy and recent releases can't wait to be watched by the audience.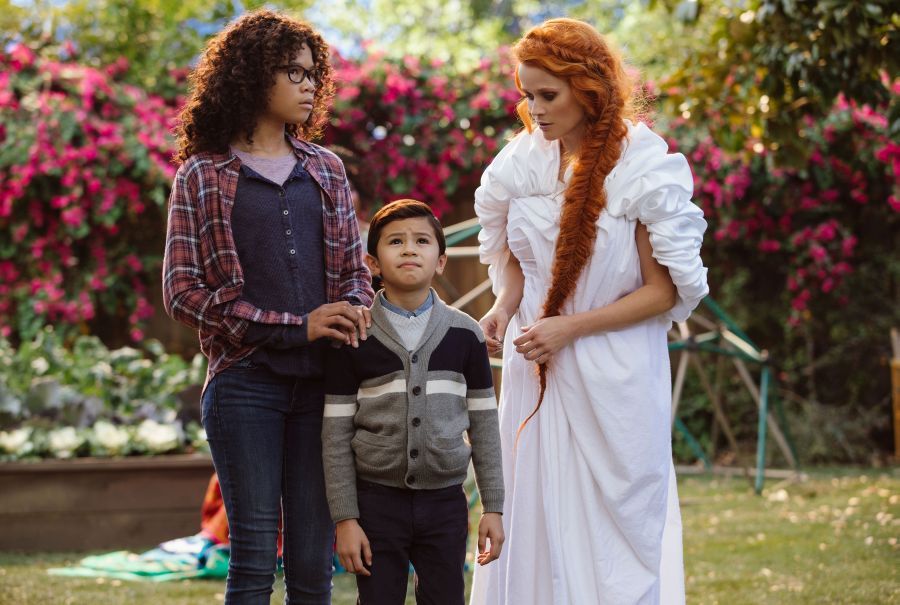 The recent Disney release
"A Wrinkle in Time"
is an epic adventure based on
Madeleine
L'Engle's
timeless classic directed by
Ava DuVernay
. The movie hits the big screen today, March 9.
The story follows
Meg Murry
, typical middle school student trying to fit in the school environment. Four years ago her father, famous physicist mysteriously disappeared leaving more questions than answers. Bullies at school along with teachers use this fact to hurt Meg and write ugly notes. No one believes that
Mr.Murray
ever comes back except
Meg
and her younger brother
Charles Wallace
. While the girl is struggling at school and can't cope with father's disappearance, her brother, little genius, helps her in every step and also wants to know what happened to their father.
With help of
Mrs. Which (Oprah Winfrey)
,
Mrs. Who (Mindy Kaling)
and
Mrs. Whatsit (Reese Witherspoon)
,
Meg
, her brother and their friend
Calvin
take a challenge to travel across
the Universe
and find
Mr.Murray
. During their journey, they visit incredible, never been before places, which takes years to reach but kids were able to get there fast. Beautiful landscapes, creatures, weird people, creepy situations and strange encounters. Children also have to challenge their fears, go deep inside their souls and find what they really want and determine who they are. In addition to testing science knowledge, children have to follow the intuition to determine what is going on. The evil, that took
Mr. Murray,
uses creative weapons and targets on to the darkest memories and wishes to fulfill. Tricky situations created to deceive your vision but to offer something to reduce the pain from the past. No matter if it comes from bullies, demanding parents, or disappeared father, the evil knows which buttons to push. In this story every kid needs to learn something about themselves to find
Mr.Murray
and get back home.
The movie is filled with rich colorful scenes. The costumes changing from one episode to another are fancy and stylish. Though main characters' travel was interesting, I liked some real Earth adventures more. While it looks like great movie with a particular message, I have a feeling that the film needed something more. It looks like a nice fairy-tale but finished very fast.
Overall, I think kids would love to watch this move. Everyone can find something special in it: love for science, struggles at school, trying to get fit in, loss or finding your self.
"A Wrinkle in Time"
opens today in theatres across Canada.