Warner Bros. Home Entertainment provided me with a free copy of the DVD I reviewed in this Blog Post. The opinions I share are my own.
LEGO NINJAGO
Theatrical Movie is a huge hit this year and continues to entertain the fans around the world. In addition to that
Warner Bros. Home Entertainment
and
The LEGO Group
recently released the complete seventh season
LEGO NINJAGO Masters of Spinjitzu: Season 7
. It features 10 action-packed latest season episodes from
Cartoon Network's
hit animated series.
LEGO NINJAGO
has always been Teddy's favorite and he was excited to watch the latest DVD release.
New series involve new adventures as
the Ninja
encounter new enemies,
Krux
and his twin
Acronix
. Everything seems peaceful in
Ninjago
,
Master Wu
attempts to settle the score with an old adversary. But soon he realizes that something wrong with time.
It is shortly after the
Day of the Departed
and all has returned to normal in
Ninjago
. While
the Ninjas
are back at the museum cleaning up the mess they left behind,
Master Wu
waits alone at his old monastery. Soon, there is a flash of light and a stranger mysteriously appears who turns out to be an old enemy.
Wu
and the stranger engage in an epic battle which we soon learn is the finale of a fight that began forty years ago between
the Elemental Masters
and
the Hands of Time
. Who are
the Hands of Time
?
Krux
and
Acronix
, two fallen Elemental Masters who could once control time itself before
Wu
and
Garmadon
barely managed to strip them of their time-shifting powers and transfer them into four time blades!
Wu
and
Garmadon
sent
the Blades
into a temporal vortex and
Krux
and
Acronix
followed, leading our heroes to think the threat was over.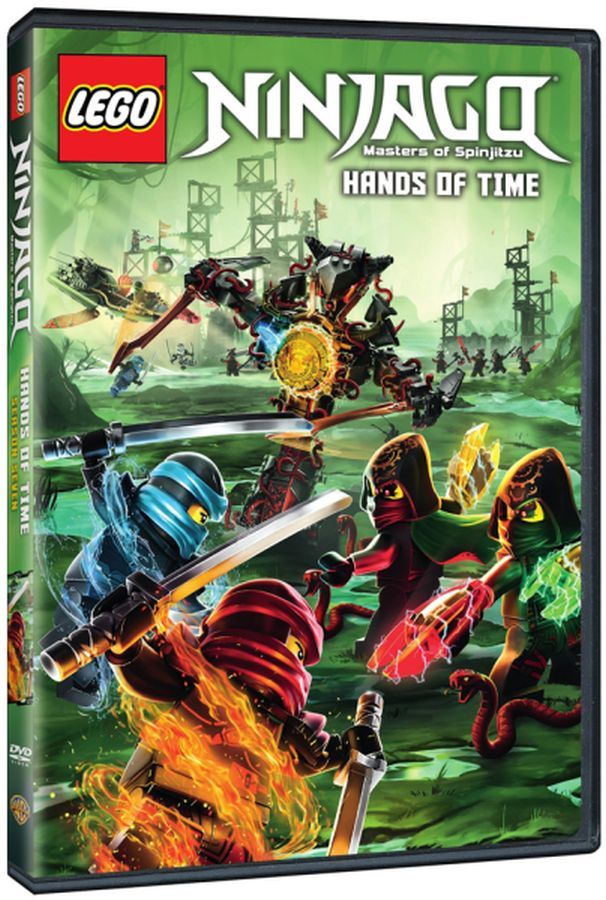 Krux
and
Acronix
, two fallen
Elemental Masters
, can manipulate time as they want. And now
Hands of Time
want to take control of
Ninjago
.
Kai, Nya
and other
Ninja
have to battle with
Krux
and Acronix. Besides
Hands of Time
, the Ninja must battle an army of the
Vermillion Warriors
. Forty years fight is not over but continues with more battles, time travel and heroic moments. Master Wu suffers from effects of a
Time Punch
so the Ninja have to take all the responsibility and become Ninjago protectors. While the series bring spectacular battles, the number of comic jokes entertain you, may be not for 40 years of battles, but during your watching time for sure!
The Season 7 of LEGO NINJAGO: Masters of Spinjitzu is now available on DVD
at major retailers across North America. The DVD includes two disks with 10 episodes in total. It also comes in English and Spanish with English and French subtitles.