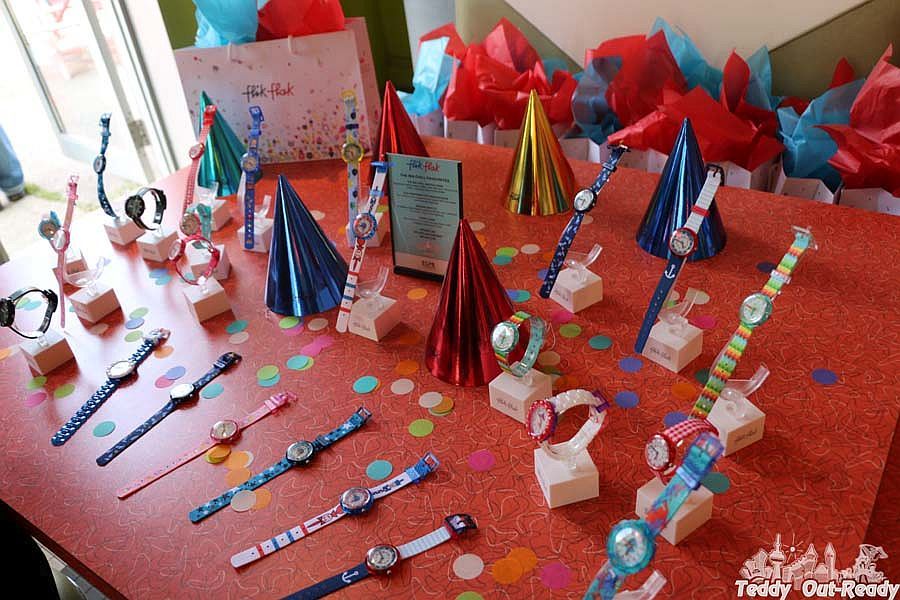 Teaching kids time is not an easy task. While everything seems obvious to us, it is quite difficult to explain to our children. They could not understand seconds, minutes and hours and what time means. It was until Teddy went to school and learned everything with
Flik and Flak
thanks to his amazing teacher. It was easy and fast as Teddy explained and
Flik & Flak
were fun to learn with.
Flik Flak
is the world's favorite children's watch. And
Flik & Flak
are characters who helping kids learn and tell the time. They find seconds, minutes and hours incredibly exciting. With
Flik and Flak
you will discover just how easy it is to know everything about the time.
Flik and Flak
are siblings.
Flik
is the big brother with very long legs and
Flak
is the clever little sister. Both of them love watches but, most of all, they love helping others to tell the time correctly.
Flik
has the job of showing the minutes. He takes a step forward every 60 seconds. After he has been round the whole watch face once, an hour has passed. Then it's
Flak's
turn: she jumps forward to show the next full hour.
Since 1987,
Flik Flak
creates Swiss made watches for kids that help them to learn to tell the time so that they find it interesting and fun. This year
Flik Flak
celebrates 30 amazing years being best time friends with kids and we were happy to join the celebration in
Toronto
.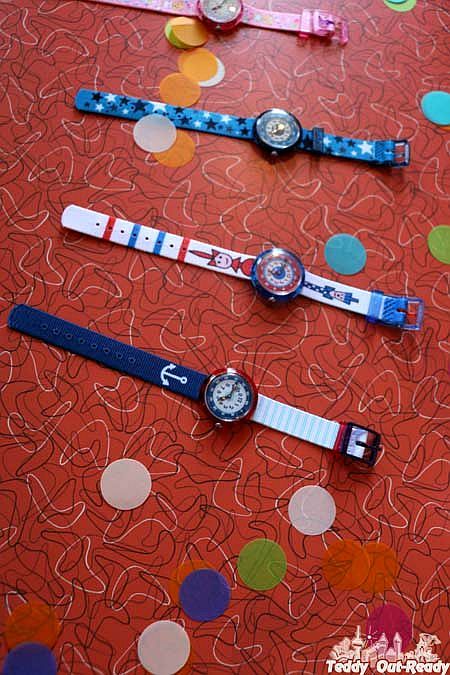 The
Flik Flak
party was hosted at
The Big Chill
. Everyone knows that kids love ice-cream. We were treated with a wide selection of flavors so hard to choose from with desire to try them all. What a party without balloons and party favors and Birthday activities!
At the party we had a chance to view the
Flik Flak collection
of watches and even try on some of them. With
Back To School
around the corner kids definitely needed watches to learn how to manage their time at home, at school and other places where they play.
The Big Chill
has a fancy
Community Board
where everyone wrote their best birthday withes to Flik and Flak, saying thank you for helping learning time and being best children friends. We were also introduced to
Telling The Time with Flik and Flak
.
This app
was developed in co-operation with teachers and educators to playfully teach children how to read time. Step by step, they learn how to read the numbers, hours and minutes as well as how to tell the time. It is really great application, Teddy already had it before the party and I agree that it helps a lot. It is free to download and has various funny games and activities. Kids will love to check them out.
Flik Flak
watches are all Swiss made, they are shock-resistant, what is good for playground activities and water resistant up to 3 bars so at splash pad children know that it is time to stop and take a break.
Flik Flak
watches are machine washable and can survive a normal 40°C cycle.
Available on-line and in
Swatch
store across Canada,
Flik Flak
watch makes not only a wonderful gift to every kid but also an essential item to help them learn time and help in daily activities. We are happy to say
Happy Birthday
to this dedicated to kids brand and wishing many successful years in Canada.