Keeping kids entertained and active is easy if you find great music, songs and activities. I am always amazed how children love music and dancing as they grow and hear new tunes every single day. Music helps children learn, grow, love, cheer, be active and change their lives for better. It is the wonderful way to communicate and send positive messages. Our house has lots of children music resources thanks to our aunts and grandparents. Teddy plays piano and enjoys music a lot.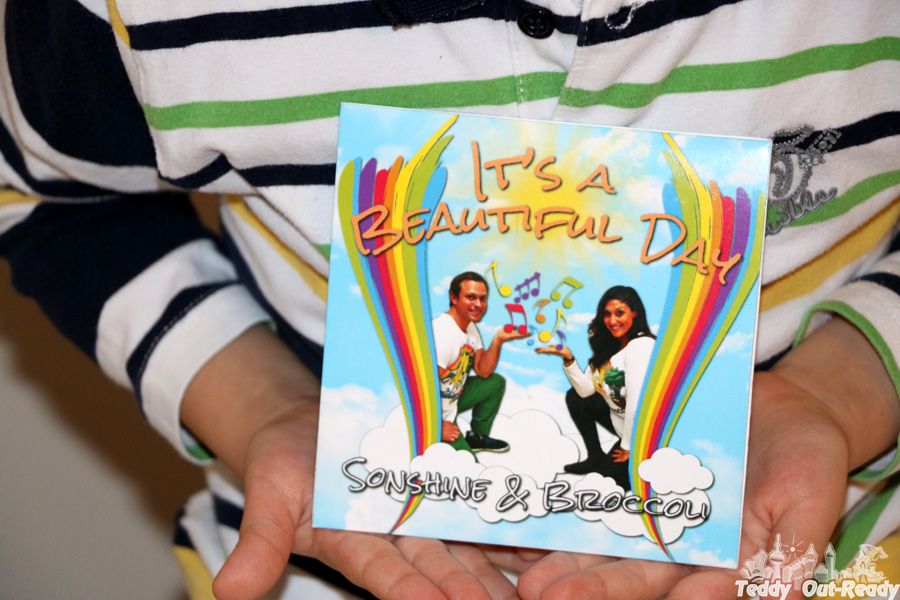 Recently, we had a chance to listen
Sonshine and Broccoli
latest music album
It's a Beautiful Day
. This new release is a wonderful combination of music styles jazz, pop and rock, the songs which make kids sing and enjoy the tunes. Over a decade
Lisa Sonshine
and
Brock (Broccoli) Burford
have been entertaining families with their music CDs and performances. Before having a child I had no idea about any children entertainers, now I was so excited to find out Sonshine and Broccoli is Toronto's one of the most popular children's bands.
Lisa Sonshine
and
Brock Burford
write music and lyrics for their songs, play and perform. They have two successful children's albums: Sonshine and
Broccoli Jam (2004)
and
Feel The Beat (2009)
. And after listening third one
It's a Beautiful Day
, we really want to see
Sonshine and Broccoli
live performance.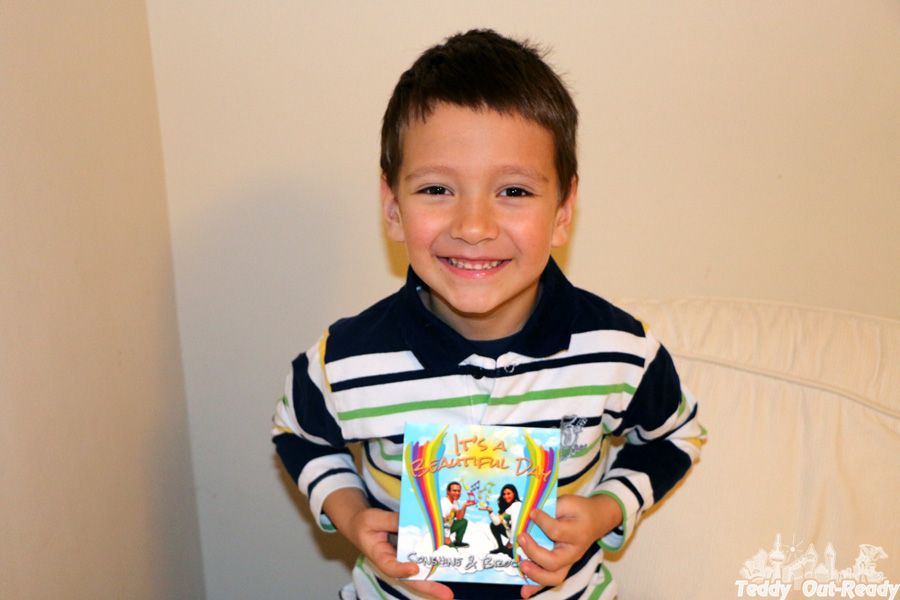 It's a Beautiful Day
album songs are catchy and easy to remember. And as Teddy noticed, even the lyrics are mostly about children's life:
High Five
when he plays sports games,
Rock Paper Scissors
at school and skating in
Try Something New
. Our parent & child favorite is
Sing It Out
song, just sing it with all your strength, no matter if you had a great day filled with fun and excitement or you are in a bad mood, just sing it out and feel good, it works like a magic.
It's a Beautiful Day
is great family album to enjoy; little ones love music and songs written by
Sonshine and Broccoli
. I am even taking a copy to Teddy's younger cousins to listen. Parent's life is not the easiest but with music, songs and smiles, there are more beautiful days prepared for all of us, young children and grown-ups.