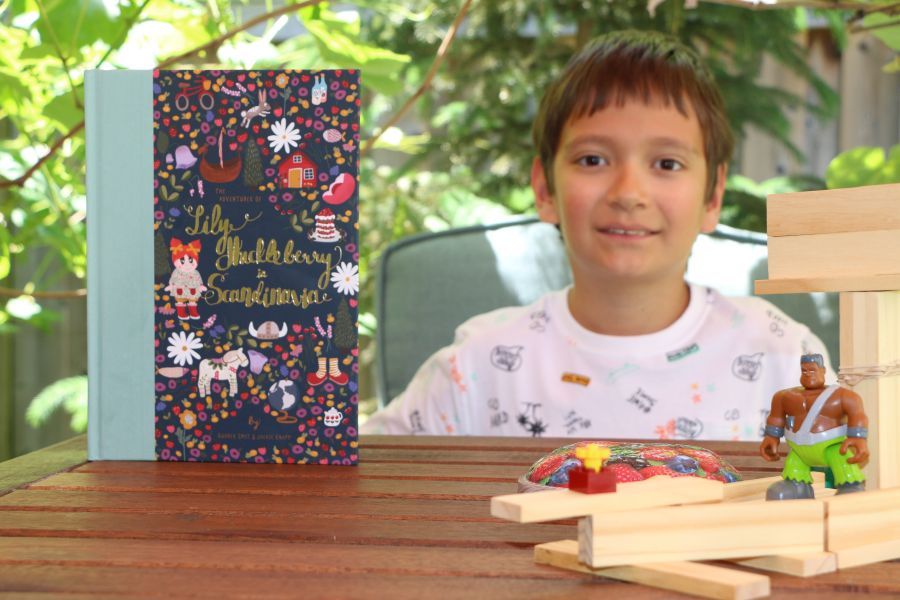 We love reading books about travels and adventures. Every book has something unique and special to offer.
The Adventures of Lily Huckleberry in Scandinavia
by
Audrey Smit
tells whimsical travel stories about Lily, a young girl who is ready to explore the world.
Lily Huckleberry
lives in a small village where flowers grow as big as trees. She is chosen to join Worldwide Adventure Society for her brave spirit and adventurous mood. Visiting Scandinavia is Lilly's fist choice as a member of secret travel society and she can't wait to join new adventures. The girl is welcome to
Denmark
and invited to
Midsummer
party! But adventures are not always about parting and having fun, so
Lily
takes risks to help her friends to save
Midsummer
Celebration
.
Lilly Huckleberry
travels across
Scandinavia
to recover missing strawberries. She encounters many interesting characters, scary ones sometimes, magical and some familiar from fairy tales. It is amazing that so many creatures and people gladly help Lily in her search. Lily finds out that missing strawberries are somehow connected to Vikings and eager to determine why. Though it is scary to meet with angry Vikings as everyone thinks, but Lily is brave enough to ask questions and finds ways to deal with challenging situations. It turns out that Vikings are not that bad and scary as they seem, they want to join
Midsummer Celebration
but were never invited.
Teddy liked reading this book, he said he is like one of the
Vikings
. In the book children discover the Nordic culture through language, traditions and stories like Midsummer Celebration with flower crowns and the special strawberry cake. Some Scandinavian words are used in the story like
"Mormor"
or
"Fika,"
which help kids learn new things the same way as Lily learned throughout her journey. There are also iconic Nordic characters many kids familiar with like
Little Mermaid
, elves, the Swedish horse,
Dala
and
Vikings
. We enjoyed the book's colorful illustrations, there are lots of flowers, plants and trees. There are also many funny and lovely images like
Vikings Report Card
.
The Adventures of Lily Huckleberry in Scandinavia
book comes in hardcover and is so fascinating Teddy wants to read it over and over again.
This is just first
Lily
's adventure. Next stop is
The Adventures of Lily Huckleberry in Japan
. For more information about the book and upcoming releases, please visit
This Little Street
!