Join the stories of courage and heart which are featured in new
Peanuts
compilation from
Warner Bros. Home Entertainment
-
He's a Bully, Charlie Brown
. Important life lessons are learned by the
Peanuts
gang in this release which will be great to watch for both kids and adults. This heartwarming collection brings together
He's a Bully, Charlie Brown
and two newly remastered content into
4K Ultra HD
,
It's a Short Summer
, Charlie Brown and an episode of
The Charlie Brown & Snoopy Show
. In this must-own compilation,
Charlie Brown
is called upon to stand up for one of his pals, who is taken advantage of by a bully at summer camp. This title will be released in time for
National Bullying Prevention Month
, which is taking place this month.
With school out for summer,
Charlie Brown
and his pals set out for camp. Rerun van Pelt, Lucy's youngest brother, brings his prized collection of marbles, which once belonged to his grandfather, Felix, an award-winning marbles champ. Rerun is determined to become a marble master just like his grandpa but first, he must find someone who will teach him how to play the game.
At camp, Rerun meets Joe Agate, a tough-talking and disrespectful older boy who takes advantage of Rerun's naiveté and cons him out of all his grandpa Felix's marbles. A devastated Rerun confides in Charlie Brown, who is so disgusted by Joe's behavior that he decides to stand up to him, with the help of Snoopy as Joe Cool, of course. Will Charlie Brown summon the courage to face the awful Joe Agate and win back Rerun's beloved marbles?
In
It was a Short Summer, Charlie Brown
, which is also featured on this release, it's a hilarious battle of boys against girls, with Snoopy having to get in the middle of it all. At summer camp, the Peanuts gang put up with poor food and the girls winning all the sports competitions. To get even, the boys challenge them to an arm-wrestling contest between Lucy and
"The Masked Marvel"
– aka Snoopy in disguise. Will the boys triumph or stay defeated?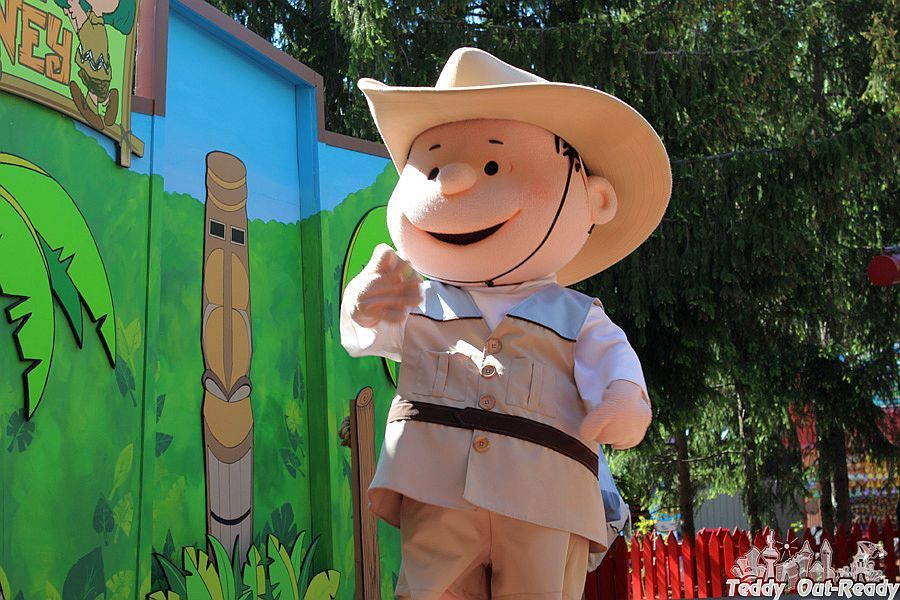 He's a Bully, Charlie Brown
also features an episode of
The Charlie Brown & Snoopy Show
, which includes four delightful segments, including
Shoveling, Rerun, Lost Blanket
and
The Manager
.
"He's a Bully, Charlie Brown, sends a powerful message. From time to time, we're all faced with situations in which we have to be strong, courageous and stand up for what we believe is right,"
said Mary Ellen Thomas, Vice President Family & Animation Marketing. She added,
"We're delighted to release this inspiring collection. If you love Peanuts, this is one title you won't want to miss.
"
The release, available
October 6, 2015,
aligns with Anti-Bullying Month in support of educating and raising awareness of bullying prevention. Thanks to
Warner Bros. Home Entertainment
one lucky Teddy Out Ready reader is going to win a copy of
He's a Bully, Charlie Brown
DVD.
The giveaway is open to US residents only and ends October 19, 2015.
a Rafflecopter giveaway