Bath time has never been so wonderful if you add some beautiful scents.
Soap.Club
company offers a wide selection of hand made soaps using only natural and organic ingredients. Their products gentle on skin and have over 60 scents to offer their customers. In
Soap.Club
arsenal there are only natural and organic colorants, fragrances, essential and plant oils. Recently we received
Surf's Up Natural Soap
from Soap.Club, it has refreshing, masculine scent and combines natural coconut & olive oil, shea butter and pure essential oils to provide an invigorating boost of energy and give a feeling of ocean breeze freshness.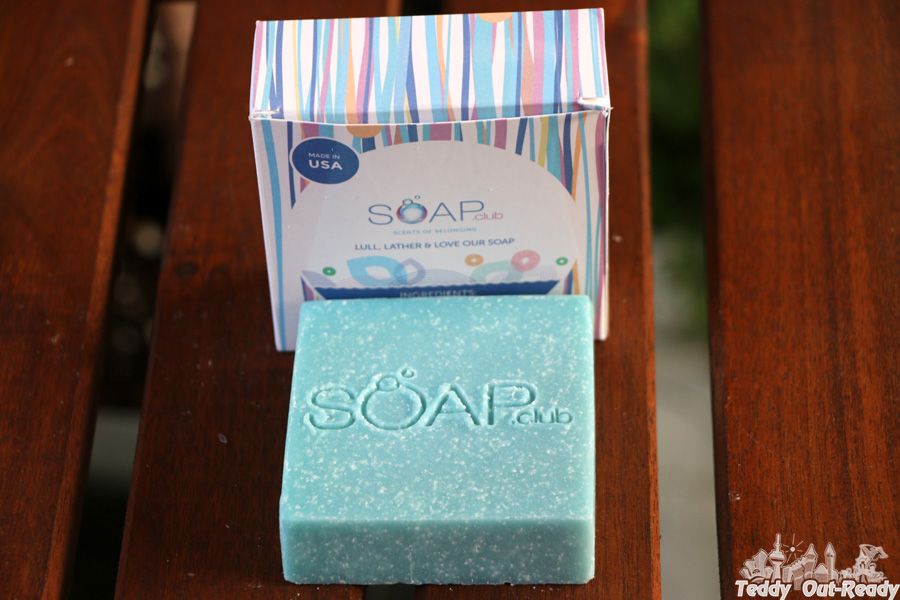 My husband does not like bar soap much, mostly because they tend to finish fast for him. This Surf's Up Natural Soap was like a trip to childhood for him when we all used bar soap but only they did not have this fantastic scent of ocean breeze. The soap makes soft gentle lather to clean the skin and moisturize at the same time. For my husband is very important to have soaps made of natural ingredients to avoid skin irritations and itchy skin. Plus he does not like strong scents and this
Surf's Up Natural Soap
brings what he is looking for in soaps, nice scents and gentle cleansing.
Surf's Up Natural Soap
is pretty thick 3″x 3″x 1″ to last much longer and individually packed. I found it makes a perfect gift to a picky man in your life, I'd say that it is practical, good for health and unique since you choose the right scent. Available
on-line
and via
Amazon
,
Soap.Club
offers only premium quality bath & body products for everyone. Enjoy your bath time!